This name may not ring a bell, and yet it's been for the past 22 years an institution of cool dressing for all the Asian fashionistas. Pioneer of slow fashion, the Shanghai and sustainable Icicle label - whose group recently acquired the Carven house - has opened its first international boutique on Avenue George V. A splendour.
"Elegant, contemporary, sustainable"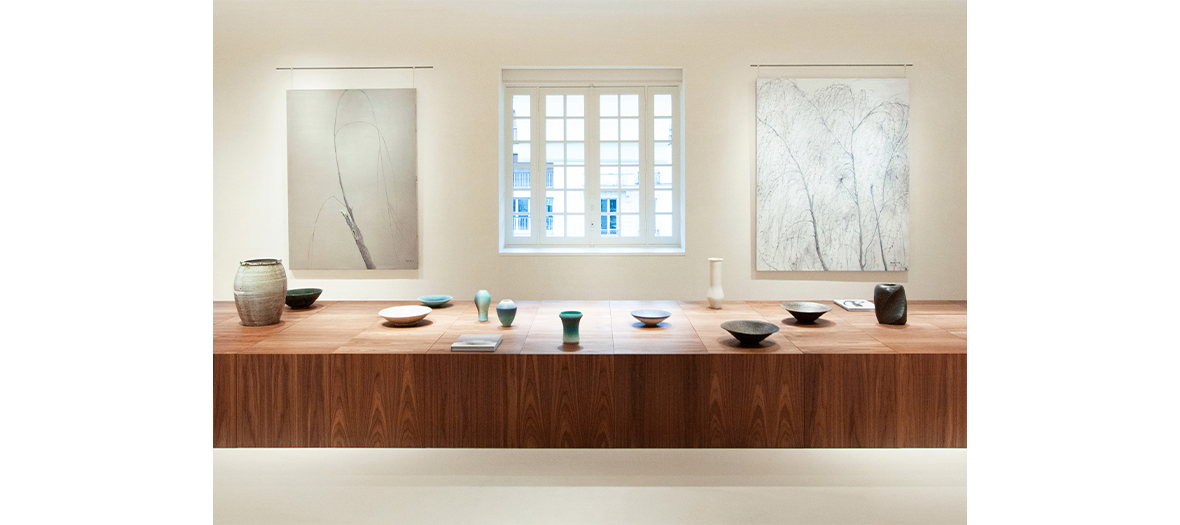 Replacing the former Brioni boutique in an incredible private mansion, Icicle is considered a UFO amongst the neighboring flagships with glitzy window displays. Here, everything was conceived with a logic of purity and durability at every level—starting with the use of solid natural materials, particularly wood to dress up this elegant decor, designed by Belgian architect Bernard Dubois - whose name is pure happenstance.
Cashmere knits, silk dresses, cotton shirts, wool coats. All the pieces are made with superb fabrics, treated and dyed with natural products such as cedar wood, walnut shell, pomegranate or Pu'er tea. The idea? Investing in couture and comfortable pieces, that have not polluted the planet and that we will keep for a lifetime.
In addition to the stunning men and women's collections, on the first level we discover a very Parisian line imagined especially by a French designer. A condensed parisianitude very Celine-compatible with pleated skirts, one-piece suits in denim and pant skirts.
"All about trees"
To be noted: until the end of January on the 3rd floor, the fabulous exhibition "All about trees" is presented— highlighting works of art on the theme of naturality. Ceramics, paintings and even furniture, everything is for sale.
A golden occasion to check out the permanent library, which reveals a trendy selection of handsome books on Asian culture, from fashion to novels including gardens, philosophy and art. A great way to nourish the spirit and pick up a few gift ideas.
Cashmere pullovers starting at €280, printed silk shirt €390, wool suit jacket for men €790
Open from Monday to Saturday 10:30am-19:30pm, on Sunday from 11am to 7pm.
Also discover Les Récupérables, the temple of slow-fashion in the 18th and the most chic vintage store in Paris.