Feeling inspired to become a better person this back-to-school season? Do It In Paris has uncovered 5 super cool rituals to apply ASAP to improve your life. Our inspiration? Japanese author June Fujiwara, who arrived in France twenty years ago to start a career at Vuitton. Inspired by Patrick-Louis Vuitton, bearer of his family's values and heritage, she began to contemplate the idea of sharing her Japanese culture.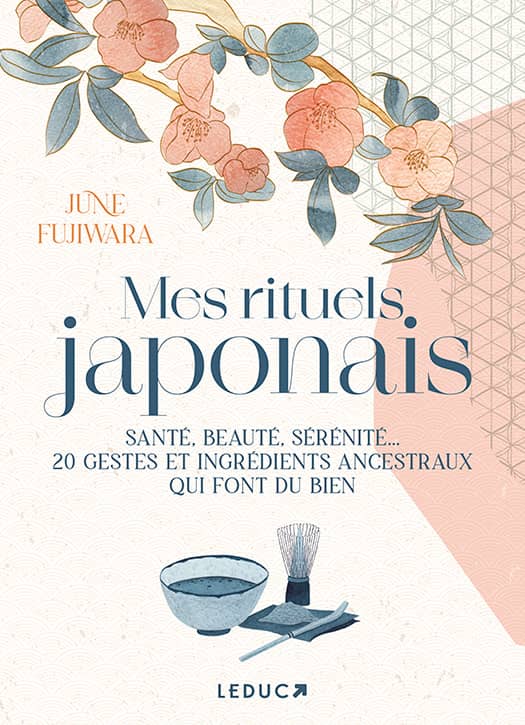 In her second book, "Mes rituels japonais" which we devoured, she shares her traditions and delivers the best well-being, beauty, and health tips straight from the Land of the Rising Sun. So, get your notes ready and remember June's advice!
Wakame Seaweed : Your Detox Ally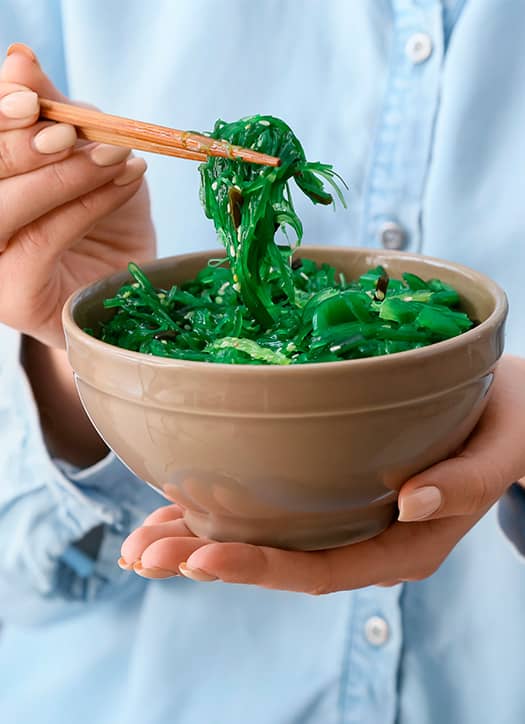 Wakame seaweed is a daily staple in Japan, with each citizen consuming no less than 8 kg per year. This superfood contains a full range of essential minerals and trace elements. Fun fact : archaeological excavations have shown that the Japanese have been enjoying it for 10,000 years.
Why is this seaweed so beloved? To start, it's incredibly easy to use: just take a handful of seaweed, let it soak in water for about ten minutes (it will triple in volume). More importantly, it detoxifies and takes care of your entire digestive system. Integrated into your daily routine, you can add it to your rice or scrambled eggs. Here's June's recipe:
Ingredients for 2 people :
- 1 tablespoon of sesame oil
- 2 eggs
- 3g of dried wakame seaweed
- 1 teaspoon of dashi (or half a chicken bouillon cube)
- Salt, pepper, grated garlic
Heat a tablespoon of sesame oil in a pan and prepare scrambled eggs (not too cooked at this stage).

In the same pan, add the rehydrated wakame seaweed (following the instructions on the package) and drain it well.

Sauté the wakame over medium heat for 1 to 2 minutes.

Put the scrambled eggs back into the pan, season with dashi, salt, and pepper. Optionally, add a teaspoon of grated

garlic

.
Ginger Vinegar to Keep the Doctor Away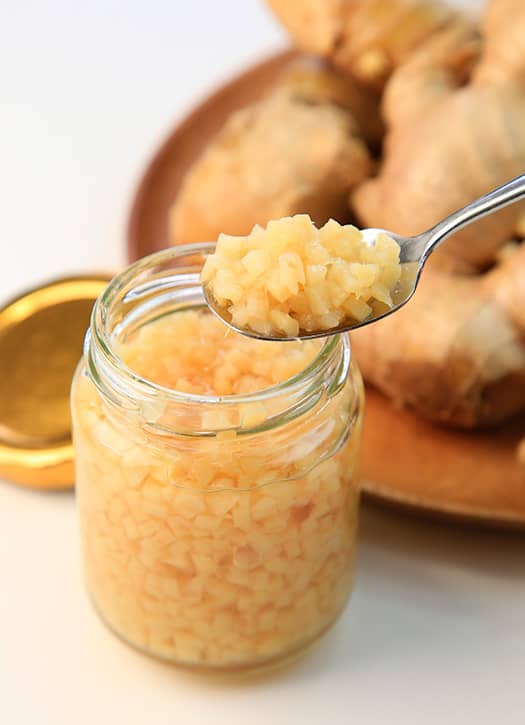 "Warming your body from the inside" is the primary function of ginger. In fact, it's the active ingredient in ginger, shōagaol, that stimulates blood circulation and warms the body. Therefore, ginger vinegar, which is easy to make at home, protects and can treat the early stages of a cold, flu, or sore throat. At the beginning of winter, have a tablespoon of this vinegar every morning, and you can say goodbye to the doctor.
Note : You can also use it in case of general fatigue in a tea (2 tablespoons with honey) or in recipes (with pieces of ginger).
The ginger vinegar recipe :
- 100g of ginger
- 200ml of rice vinegar (or apple cider vinegar)
Wash the ginger and chop it into small pieces (leaving the skin on). You can also use a blender.

Sterilize a jar and fill it with the chopped ginger.

Pour the vinegar into the jar, ensuring it completely covers the ginger.

Let it marinate in the refrigerator for 2 to 3 days.
It can be stored in the refrigerator for up to 2 weeks. Do not consume more than 2 tablespoons per day.
Wabi-Sabi: The Beauty of Imperfection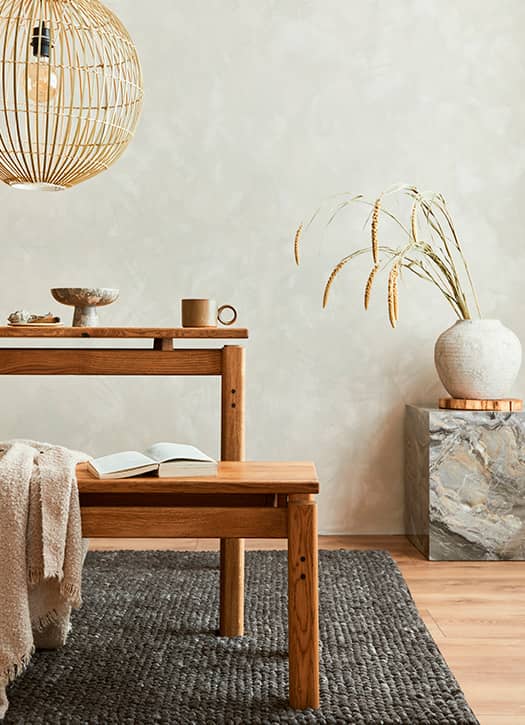 What if happiness lies in simple things? "Wabi-Sabi" is the mindset to adopt if you urgently need to return to authenticity. This philosophy of life reflects the ability to take care of simple objects that bear the traces of time. In Japan, this is exemplified by simplicity in the tea ceremony (goodbye lavish ceramics, hello simple and unadorned tea bowls).
To embrace this way of life, June advises starting by taking care of simple and humble objects, such as flea market finds, your grandmother's tablecloths, worn-out wooden items, dusty old books, or slightly frayed bedspreads.
Rice Water : The Ultimate Beauty Solution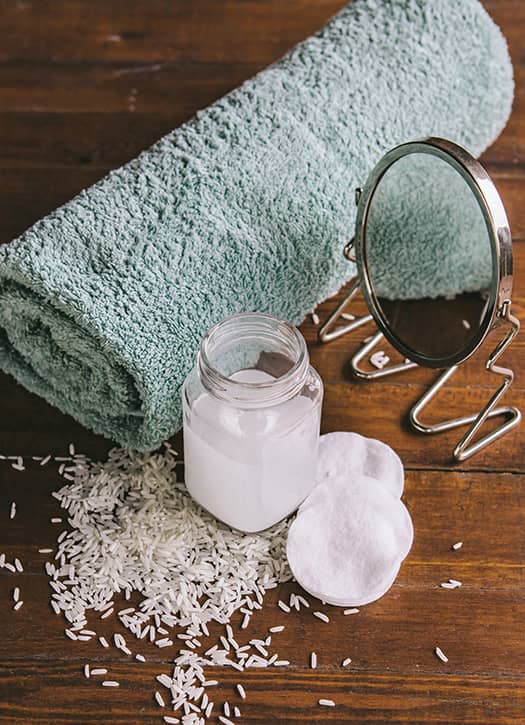 Displaying a radiant complexion like the Japanese costs almost nothing. Like holy water, rice water, or more precisely its starch, is a powerhouse for those in search of perfect skin. Its virtues are numerous: healing, hydrating, softening, soothing, and even toning. A true Swiss army knife, rice water saves your skin from sunburn (apply with a soaked cotton ball), makes your hair shine (use it as a conditioner), and reduces redness and acne-related inflammation (apply with a soaked cotton ball). Also, there's rice water bath that deeply hydrates the skin (pour rice water into a filled bath). June's advice? Gently rub elbows and heels for an immediate softening effect.
To make rice water : Put rice in a strainer with a container underneath to collect the water. Rinse the rice several times. Discard the first rinse water (to remove impurities and dust) and keep the second or even third rinse water. Rice water can be stored for a few hours at room temperature and up to 24 hours in the refrigerator.
Matcha: The Superfood to Consume Daily
No, matcha isn't just delicious and Instagrammable. This green tea that's all the rage has benefits that make it much more than a passing trend and has long been used as medicine in Japan. Beyond its nutritional and taste qualities, it seriously boosts the immune system and is said to combat aging. Matcha is mostly consumed as a drink, like an espresso or with dairy or plant-based products. Here are June's tips for making a good matcha latte.
To choose the right matcha, June advises looking at its color. It should be a rich and dense green. Pay attention to the place of production as well: the best ones come from Uji (near Kyoto) and Nishio (near Nagoya). Finally, for the taste, good matcha is recognized for its smoothness in the mouth.
To keep your matcha fresh for as long as possible (in terms of taste and nutrition), ideally store it in an airtight metal container in the refrigerator, away from light, oxygen, and humidity.
Matcha latte recipe :
Dissolve a teaspoon of matcha in a little hot water (ideally between 70 and 80°C).

Mix well using a

chasen

(a Japanese bamboo whisk for preparing matcha) until lumps disappear.

Add a bit of sugar,

honey

, or syrup (agave or maple).

Prepare a glass of milk (hot or cold, depending on your preference) and pour it over the matcha. Mix well.
Note it in your calendar : The release of June Fujiwara's third book, "La parfaite Tokyoïte" (Editions Les Arènes/Komon), on September 21, 2023.
Also, discover these neo-shamans who heal Parisians and where to enjoy a sando