This is the big "wow" of the back-to-school season in 2023! The first of its kind in Paris, Irasshai, nestled just steps away from the Bourse de Commerce, unfurls over more than 800 m2 and two floors, encompassing a cafeteria, a café/bar, a grocery store, a bistronomical restaurant, and a multitude of unique experiences to savor around Japanese cuisine from early morning until late at night. You're going to absolutely love it!
Irasshai doesn't resemble anything known in Paris. This bright concept store with contemporary design dressed in light wood was born from the desire of Xavier Marchand and Thierry Maincent, two Japan-enthusiast entrepreneurs who know the country like the back of their hands. Their idea? To offer a concentrated essence of Japanese culinary culture, from food to drinks, in a vibrant space open from 8 am to midnight, featuring various tasting areas. And it's Paris that's indulging in Japan with gusto!
THE GROCERY STORE: THE HEARTBEAT OF IRASSHAI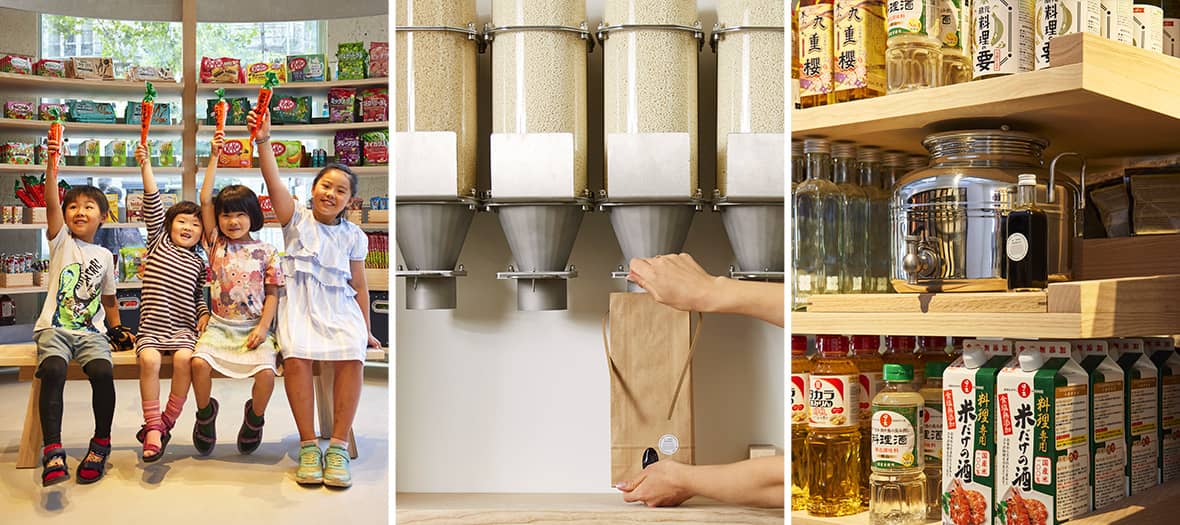 It's the star of this immense space and the entry point to the flavorful world of Irasshai. Warning: you can spend hours here! With more than 1,000 products, most of which are firsts in France, the displays make your eyes wander and ignite new cravings. Smart move: labels that detail each product in French and provide cooking tips.
Among the spotted treasures: a top-notch red miso with a delightful grain flavor (€10.30), slightly sweet buckwheat noodles (€4.90), the creamy-textured super Kewpie mayo that tops most Japanese sandwiches (€6.35), banana soy milk (€5.20), or even crispy and spicy potato sticks (€2.80). But the most irresistible section is the candy aisle! Impossible not to succumb to these incredible pop delights, including the super Pocky (similar to Mikado) in a plethora of flavors like white chocolate/green tea, coconut, strawberry (€3.15), long-lasting chewy candies in cola, grape, or orange flavors (€0.80), an array of wildly flavored KitKats (€7.60), or even soda-flavored chewing gum (€1.55). If there's room left in your basket, take a look at the alcohol section: the gin and vodka bottles are truly impressive (starting at €49).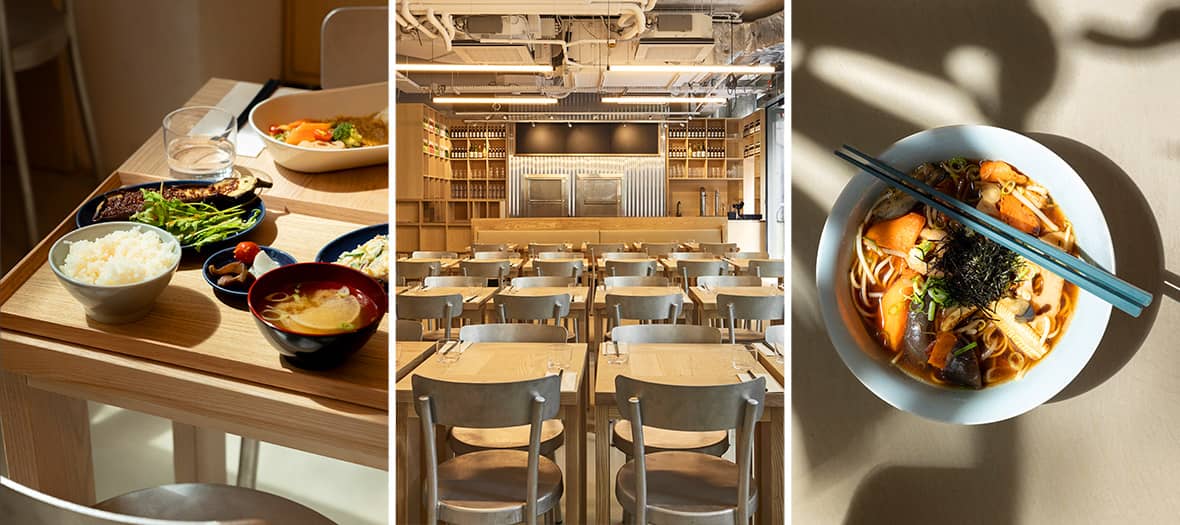 Led by Chef Chihiro Yamazaki, Irasshai's kitchens provide a taste of Japanese lifestyle in all its breadth. Those in a hurry can head to the takeout counter for an onigiri (starting at €3.50) or a sando (starting at €8.50). Early birds and tea time enthusiasts can relax at the Kissaten café and enjoy a matcha latte (€6) paired with a Japanese pastry: mochi, marbled chiffon cake, black sesame brownie (starting at €4).
At the Shokudo cafeteria, you can experience tradition with the teishoku, a traditional set menu served on a tray consisting of miso soup, a bowl of rice, and three side dishes (€16 to €18). Dive into the iconic Japanese curry with meat or vegetables (starting at €14), the essential pork or vegetable soba noodles (€15 and €16), and succumb to the excellent fried tofu with tender and crispy dashi sauce (€10). In the dessert realm, black sesame panna cotta has become our new obsession (€7)!
Coming soon: more elaborate and intimate, the Biwan bistronomical table, nestled underground, will offer delicate tapas-style cuisine in a space with raw materials that reflect the stylistic codes of Japanese design.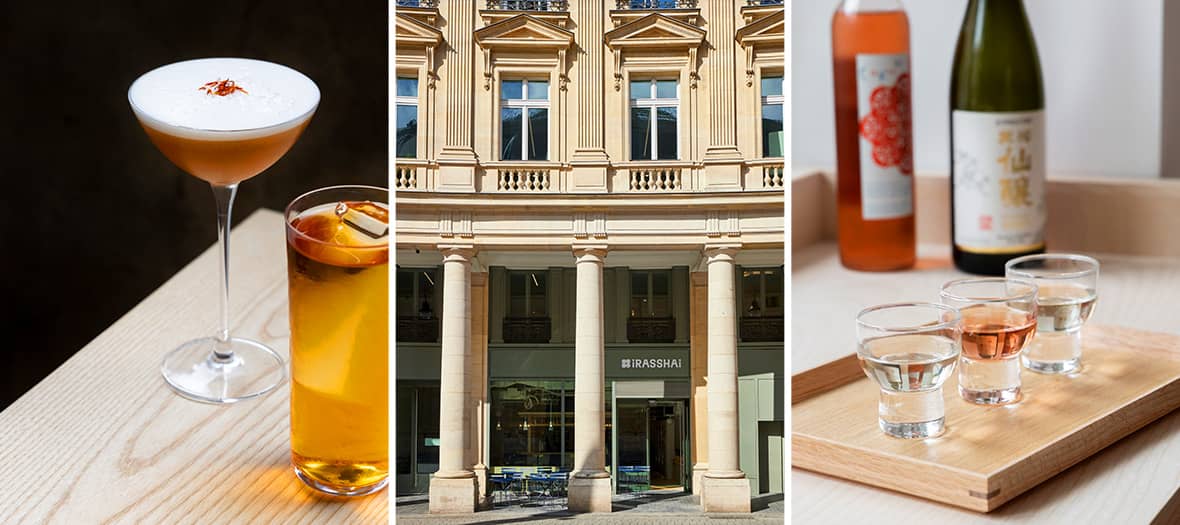 In collaboration with mixologist Audrey Charpenat, Christophe Davoine, a Meilleur Ouvrier de France (MOF) specializing in Japanese spirits, takes care of the beverage selection. Head to the Kissaten café, which transforms into a cocktail bar from 6 pm, showcasing all iconic Japanese alcohols: sake, whisky, beer, shochu... The signature cocktails are divine, delivering a rich range of flavors: spicy, indulgent, fruity, or floral (starting at €12). The mocktails are visually stunning (starting at €8), and the classics are cleverly twisted (starting at €11).
We love: the two terraces, one facing the Bourse de Commerce on the café side, and the other on the cafeteria side along Rue Berger.
Open 7 days a week, Monday to Friday from 8 am to midnight, Saturday and Sunday from 9 am to midnight.
© Clémence Sahuc
Also discover the new Franco-Japanese gem in Paris and the talked-about Japanese dining wine cellar.