" Sando " is the small name given to this quasi-orgasmic Japanese specialty with kawaii looks : a thick sandwich in a fluffy sandwich loaf , garnished with crunchy vegetables, crunchy or marinated meat, even in veggie or fruity.
For the past few seasons, Paris has seen the blossoming of addresses solely dedicated to this marvel of street food to finally seize it, to instagrammer before biting into it. We take stock of our favorite addresses, as always tested and approved by the editorial staff.
Soma Sando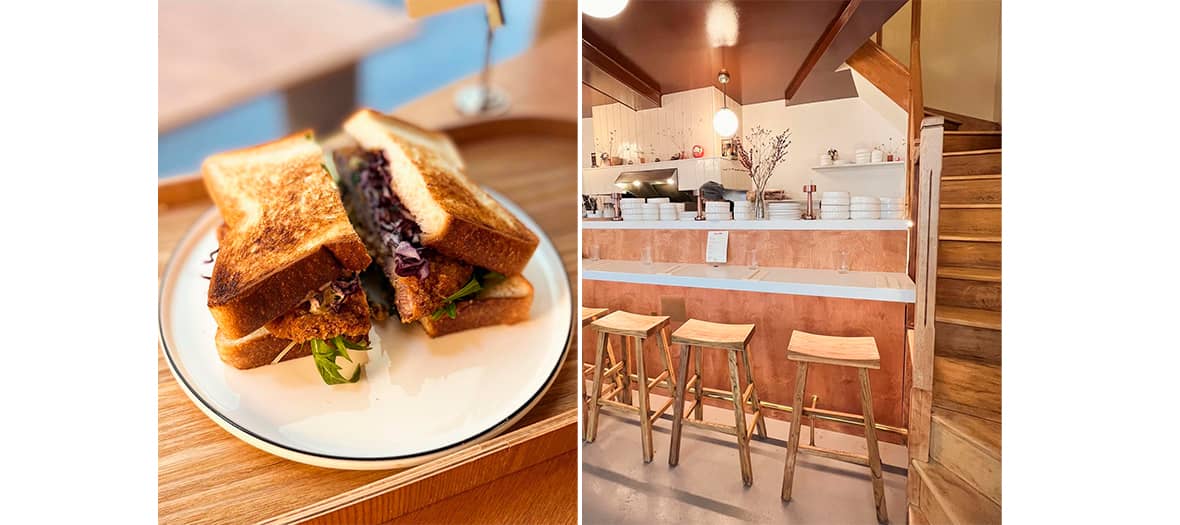 Its address in the Marais is the official canteen of the Do It In Paris team. Ultimate happiness: Sōma opens a stall dedicated to Sando near the Luxembourg Gardens (so perfect for a snack to take away). The star recipes? The crazy Torisando (panko breaded free-range chicken breast, homemade kewpie mayonnaise with Japanese chilli, carrot, white and red cabbage, mizuna), the Veggisando (panko breaded roasted cauliflower, eggplant confit with dashi, homemade black sesame cream, mizuna carrot) or Sakanasando (panko breaded cod, homemade kewpie mayonnaise, glasswort, tobiko, mizuna salad and candied lemon), all wrapped in the perfect bread from Carré Pain de Mie .
Price: between 9 and 14 €.
Where to taste it? 62 rue de Vaugirard, Paris 6th.
All info on instagram.com
Sando-Club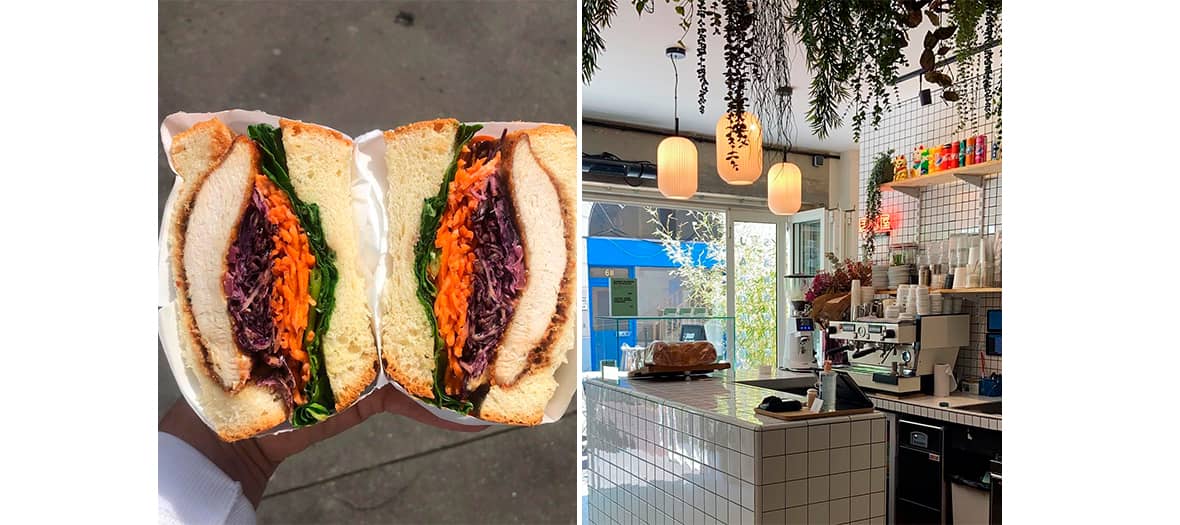 Trained in Thierry Marx 's bakery , Doriane and Delphine opened their very pretty Sando Club restaurant at the end of 2018, being the precursors of this hype food that sando has become for two years. Our favorite recipes? A very comforting Breakfast (salmon, fried egg, avocado cream, cheddar, baby spinach and pickles) or the crunchy Torikatsu (breaded chicken, raw vegetables, pickles, bulldog sauce, mayo), in a homemade bread and enjoy on their lovely terrace.
Price: €10.
Where to taste it? 3 Passage Thiéré, Paris 11th.
All info on instagram.com
Ototo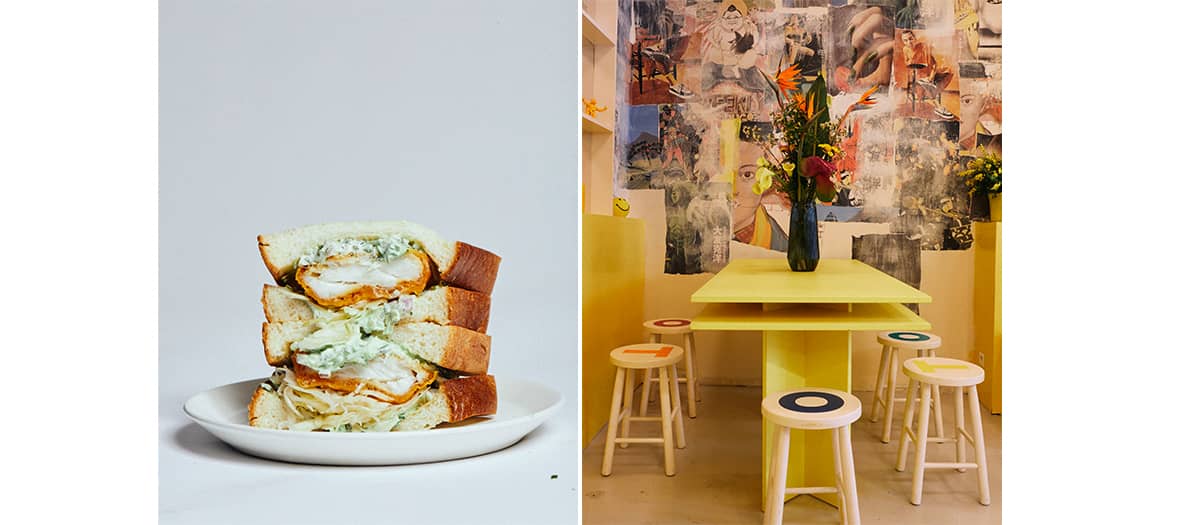 We already told you about Onii-San , a bankable address in the Marais where all the fashion fauns flock. If only we could already enjoy an anthology tuna sando (€24 all the same). Ototo is his little brother who has just installed his highly feel-good yellow decor on Rue des Ecouffes . On the menu: Torikatsu (free-range chicken fried in panko, cabbage, pickled red onions, homemade smoked paprika mayonnaise), Katsu'O'Fish (pearlized cod fried in panko, cabbage, aged cheddar, homemade tartar sauce with wakame and shiso) or Smash wagyu (chopped and smashed Wagyu steak, lettuce, matured cheddar, homemade mayonnaise with teriyaki sauce), in Babka Zana signature breads to accompany Smiley -shaped " fries " or a portion of karaage chicken .
Price: between 10 and 21 €.
Where to taste it? 3 rue des Ecouffes, Paris 4th.
All info on instagram.com
Square Bread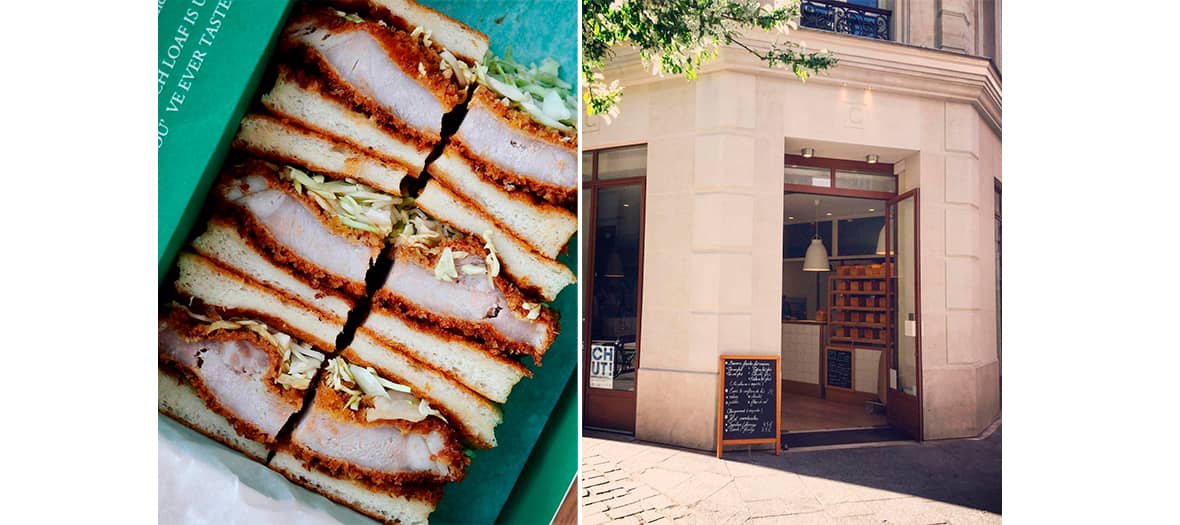 We no longer need to introduce Carré Pain de Mie , the Japanese bakers who sell whole loaves of bread by the shovel to foodies all over Paris. Normal: it's the best. Inevitably, the resulting sandos turn out to be purely addictive, between egg-mayo recipes, potato salad, Prince de Paris ham, tonkatsu or Reuben sauerkraut / pastrami / Comté, served with a seasoned salad and crunchy fries.
Price: between 8 and 19 €.
Where to taste it? 5 rue Rambuteau, Paris 4th.
All information on carrepaindemie.com
benchy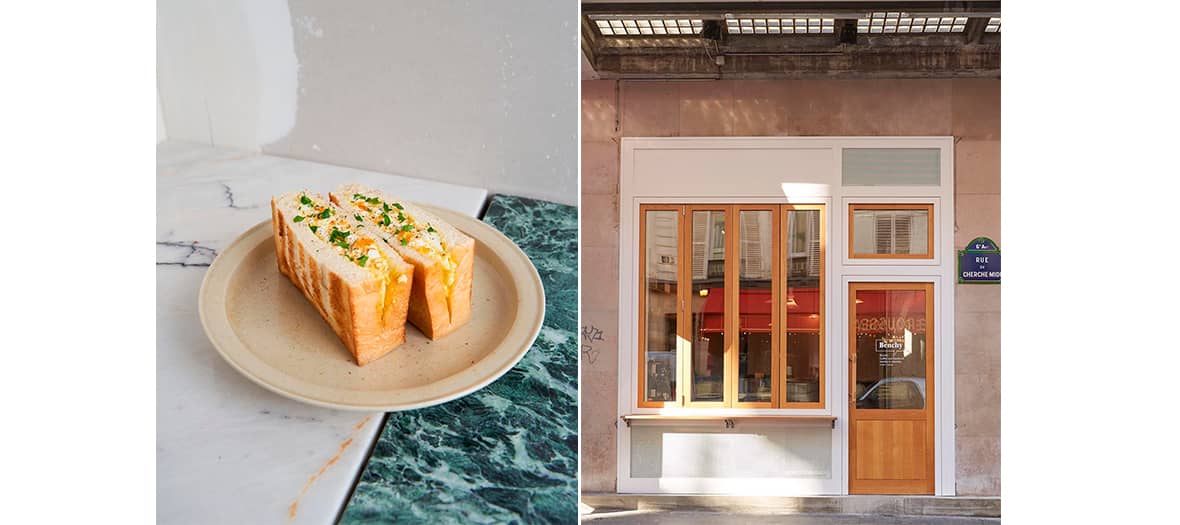 Kaito Hori , the king of Japanese street food in Paris, decided to settle in rue du Cherche-Midi , a stone 's throw from the Bon Marché . Inspired by kissaten jazz bars, at Benchy you can taste sandos Pastrami (beef, red cabbage, pickles, mustard, Japanese mayo), Tamago (eggs, mayo, yuzu paste), Tuna (tuna, potatoes, tomatoes, capers , mayo, dill, mimolette) and Kakuni (stewed pork, red cabbage, batavia, mustard), but also sweet versions with authentically kawaii fruits (kiwi strawberry, mango, clementine…).
Price: between 9 and 14 €.
Where to taste it? 50 rue du Cherche-Midi, Paris 6th
All info on instagram.com
And also
Good sandos can also be enjoyed at Sarra Deli in Sentier, Pantobaguette in Montmartre, Abri near Cadet (only on Saturdays) and Mokoloco in the 11th.
Also discover our list of the best club sandwiches in Paris and the most unusual bouis-bouis in Paris .