His CV: the name Frédéric Mennetrier first began to circulate amid the confidential world of studios. For decades, this color genius has handled hair color for the models in the biggest hairstyle ads. His first Parisian salon was so successful, that he decided to move to a new place four times as big.
The spot: A cinematic decor of the whitest white, steps away from the stock exchange on a paved courtyard. Walls, ceiling, sinks, seats, trinkets, everything is covered in a thick layer of immaculate paint, as if masked with Tipex. Pure, intriguing, magic. Another particularity of the spot: The salon and the studio sit under the same roof. It's not rare to cross paths with models in the middle of experimenting with their hair.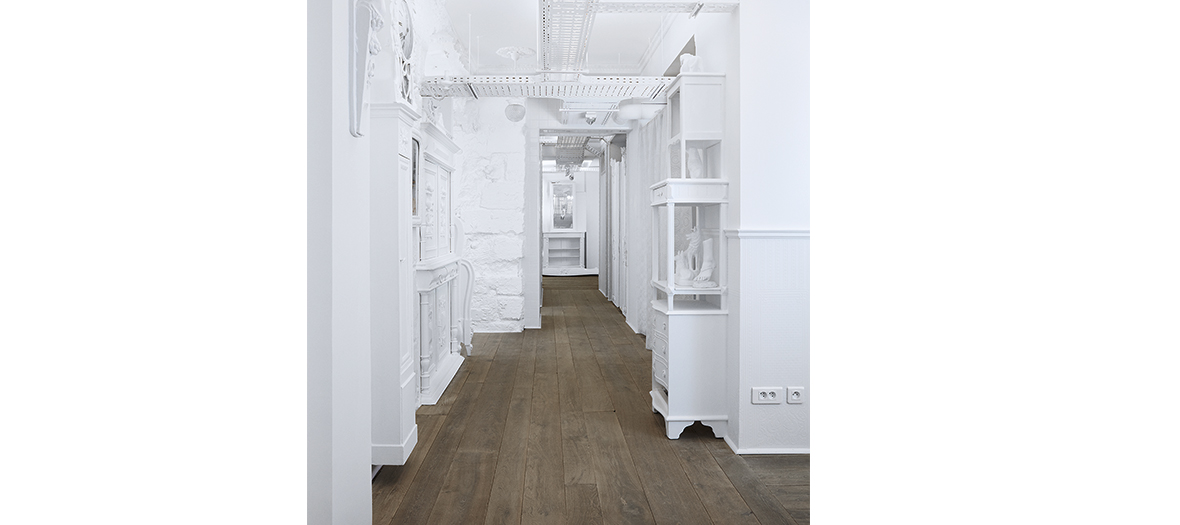 Absolute must-try: locks handled by a team working as a perfect pair, one on the right one on the left and you in the middle! The four hands ensure identical sitting time for each side, and therefore a perfectly uniform result. And because the devil's in the details, your roots will be « smoked » to get a super natural gradation and weeks-worth of quasi-invisible regrowth. Not such a bad deal.
The extra: The option of a scalp massage -- in a separate room – so good that you'll pretty much be in levitation (30 € for 20 minutes). And the new house products: a shampoo and a detangler to keep up color in between appointments.
Open from Monday to Saturday, 9:30 AM to 7 :00 PM by appointment. From 400 € for color, treatment, cut.
Also discover the amazing porcelain workshop of alix D-Reynis.