After her first showroom in the Marais, Alix D. Reynis has just opened a boutique-workshop that is truly going to rejoice Parisiennes on the lookout for pretty things.
It also happens that this new spot on the Left Bank with a fireplace and tableware hutch is an address as chic as it is unique—a real treasure trove for gift making ideas. Because Alix D. Raynis belongs to the very closed circle of the trendy and very noticeable new urban artisans. Her name is way up there with the coolest fashion labels.
Porcelain is stylish!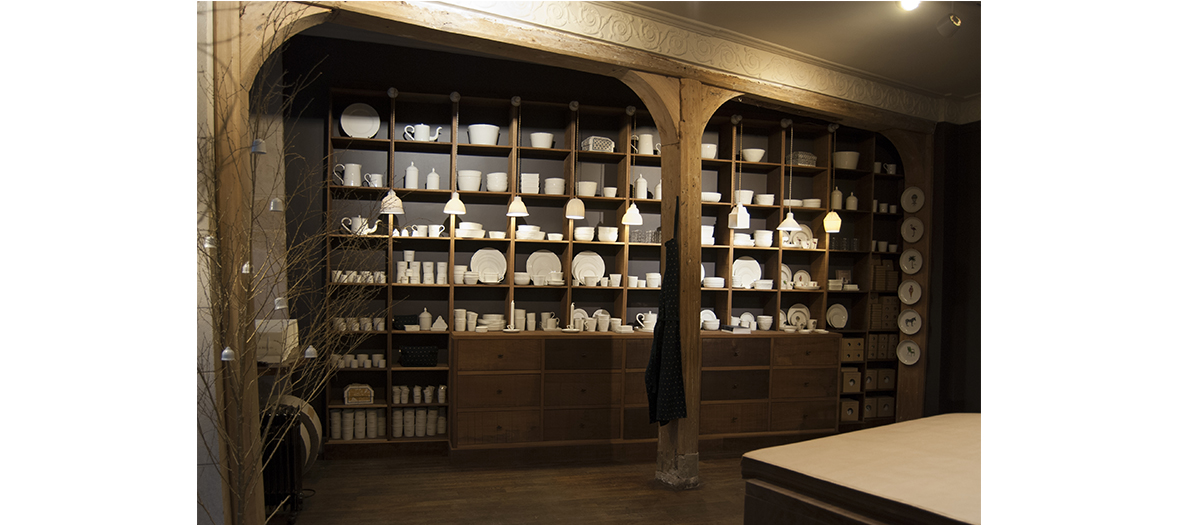 Her claim to fame? After dropping out of her initial profession as a notary, Alix D. Reynis has put Limoges Porcelaine from back on the fashion map furiously cool and poetic pieces. Or how to revive know-how left by the.
This modeller is one of the busiest workers in her open workshop at the back of the boutique. She knows her stuff when it comes to sculpting and gives life to unique pieces, all handmade and stamped.
A real treasure trove
You are going to adore her ultra-poetic collections. Starting with her off-white tumblers featuring the name of Parisian streets offset in fine gold (€28), a water picher, a butter holder or her superb star - studded suspensions, ideal for a kitchen or a kid's room.
The must ? Her plates signed Marin Montagut, the super hip illustrator inspired by engravings from the 18th century siècle. On one there is the drawing of a Luxembourg chair, on the other, a Montgolfière hot-air baloon or palm tres on the others (€52).
The latest chic? Hanging plates on the wall, the great new decorating trendy !
The prettiest gifts
Are you in the mood for something really pleasant and pretty? Vermeil are also her big speciality, particularly her adorable medals (starting at €120)
We also like: her pretty candles !


Discover also the Amazon christmas house.