Looking for an inspiring shopping address? Trendy Parisiennes no longer swear by Landline , the eco-friendly and retro drugstore that aristocratizes the bazaars of yesteryear. Between designer household objects, fashion, garden tools, stylish children's games and even French beauty labels, rummaging around has never been so sexy.
The West Coast brand like in San Francisco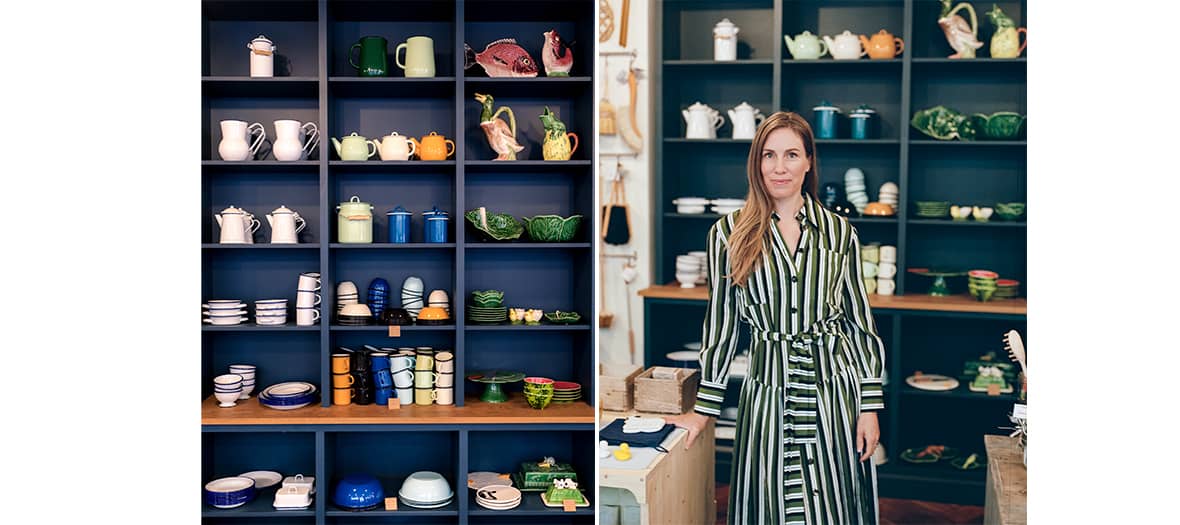 This former commercial director at LVMH dreamed of fresh air and above all of a trendy project: an ethical shop to shop for all the everyday tools for the home, without breaking the bank.
Born in San Francisco , the American founder Caroline Morrison explains her need to " offer an alternative to our consumption, and carry out a project in antithesis to the idea of fashion cycles and seasons ". On the neo-hippie vibe of Californian boutiques like Rainbow , the cool cooperative of eco-friendly Americans, Landline offers sustainable options and supports French and European artisans who hold the Living Heritage Company label .
Immersion in the pretty shop on avenue Parmentier , stronghold of the cool kids of eastern Paris. Halfway between a chic hardware store , a bazaar and a stationery store , this brand as before wants to be wildly Instagrammable with its colorful wooden objects arranged in a rainbow.
Green in the head but without the fuss
Here, we not only buy organic and ecological, but above all beautiful collectibles, authentic and durable. Don't miss: the feather brooms , the ultra-design fly swatter, very soft throws and scarves (€123), a rattan racket to tap your old carpet or even a chrome razor (€54). You will no longer have any excuses for not doing the housework!
Among the unusual items to shop: the jute or coconut fiber sponges (€3.5), the Teflon-free frying pan that you keep for life and not harmful to your health, or the hand-knitted Danish gloves with natural vegetable dyes for the whole family (from €14).
But also: ceramic tableware (handmade, of course!) made especially for the shop (from €22), games for children in wood, without polythester or petroleum, such as Lego from the French brand JeuJura and puppets homemade in the Czech Republic , miracle balms for the skin made by a lady in Auvergne , but also amazing treatments like the owl balm which replaces the too harmful tiger. Ultimate favorite for the pretty cardigan made by Accidente con Flores from waste wool washed and felted on the island of Majorca (€230).
Open Tuesday to Saturday, 11 a.m. to 7 p.m. More info online .

Also discover: the Alma, total metamorphosis and High Society, the cutting-edge concept store for cbd Paris.