Clean-cut! Based in Montreuil until now, Le Baigneur, a young label making organic and craftsmanship soap, has moved to Paris in a buzzing corner of the 11th arrondissement.
At the same time boutique and workshop, this space with the allure of a design lab (white tiling, stainless steel vats, navy blue walls, pyramids of soap) enables to discover on site and in all transparency, the secrets of cold saponification.
You were never really interested in chemistry classes? As opposed to the famous savon de Marseille soap, cold soap is not cooked. The process is much longer: once made, it needs to dry during one month. The advantage? The proprieties of vegetal and essential oils are preserved— it does not dry out skin.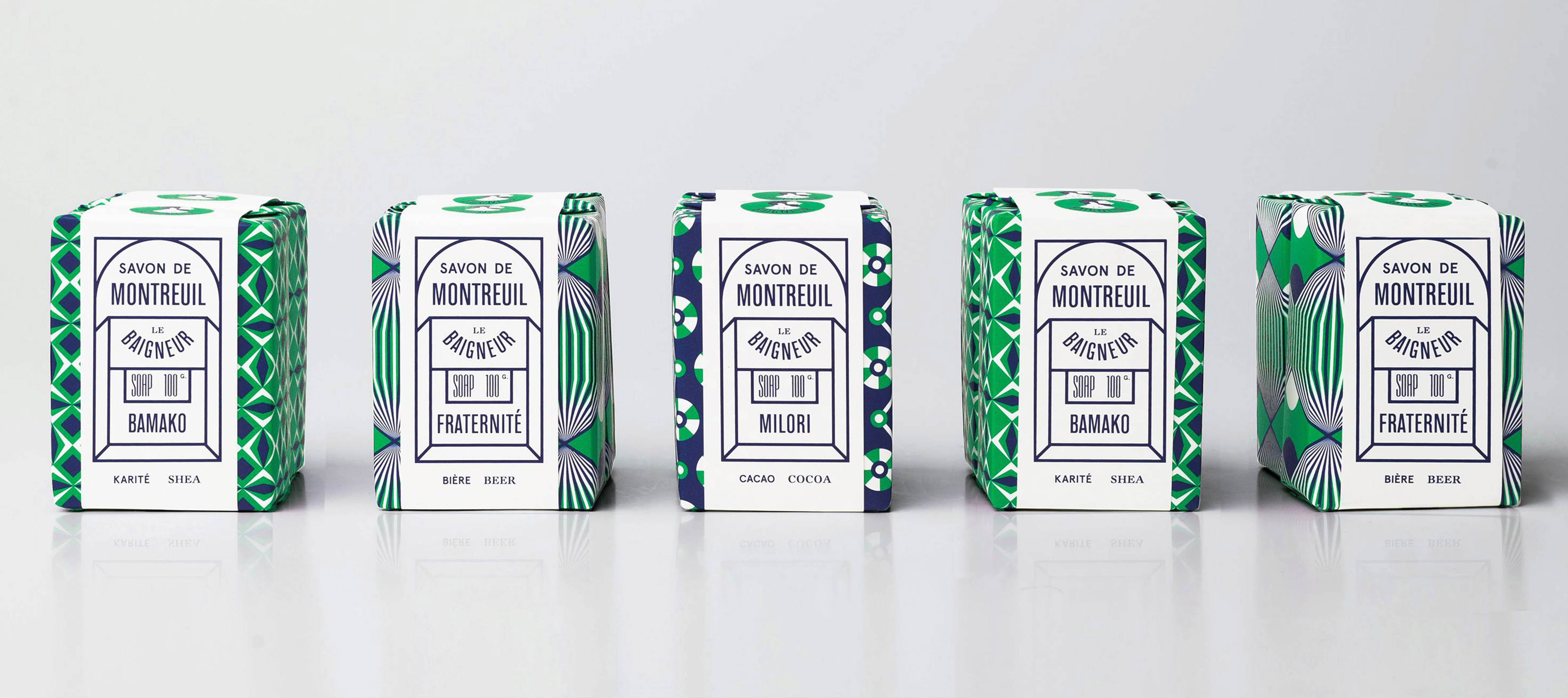 So just choose your favourite one. Relaxing one with hemp oil (€9), toning with notes of cloves (€9), exfoliating with almond oil and coconut pulp (€9). Ultimate of chic, the terrific graphic packaging is entirely recyclable and aims at zero waste, the label now offers its creations by the cut at soft prices (€7-8 for 100g).
We also like: the prune-hazelnut or hemp-raisin oil, created at the origin to soothe the cheeks of bearded men that girls can borrow as a day moisturizer (€19).
Also check out the ideal toiletry case for a guy on holidays and an organic spa open on Sunday.