It's cool like Deliveroo . Except that instead of delivering burgers , this feel good dealer drops you crazy novels and books straight from your apartment to fight the confinement blues and do his brain good. Because reading is the best meditation in the world.
Your new supplier? Lamartine , the 16th century independent bookstore whose insane advice from Stanislas Rigot usually attracts Parisians from all over the capital. This time, it's his courier service that comes to them with the snap of a finger. Or rather in a few clicks.
Lamartine: the independent deliveroo of books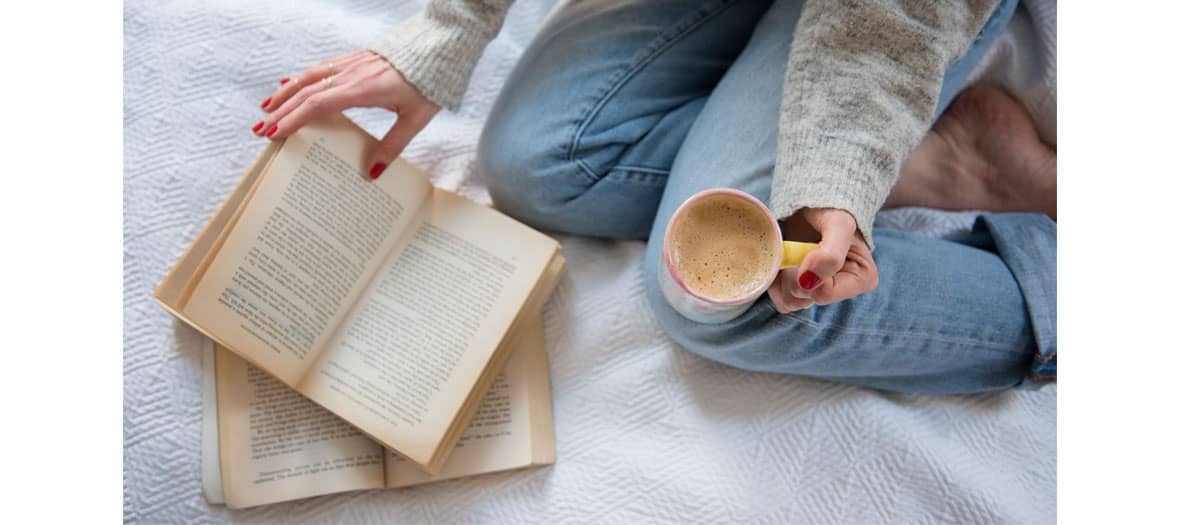 Obviously, we can only advise you too much to bring your neighborhood bookstores to life by pre-ordering on the dedicated platform , with all the most exciting novels of the season that we then come to find in click & collect mode near home. self.

But now, if like us, you happen to be lazy, or not to know too much, know that we have found the system D ultra kiffant to challenge Amazon and have immediately the hot book you heard about at Augustin Trapenard or in a column of the Mask and the Feather or by following the advice of the coolest and most influential literary Instagram account of the moment .
The list of your desires
Phew: the list of autumn books is super sexy . And you will be able to book all the latest news that everyone is talking about, starting with the long-awaited novel by Alex Lutz : An auxiliary radiator or evenThe Anomaly by Hervé Le Tellier , a real outsider at Gallimard. that everything predestines to be the next Goncourt and whose story is as addictive and cool as a Netflix series.
To offer oneself urgently to stay in the heat of the news: the comic book adaptation of Vernon Subutex by the designer Luz to revise his feminist classics or even the last volume of The Arab of the Future , thank you Riad Sattouf !
And for those who panic in the kitchen and need a recipe book worthy of the name, we order the instructions for Homemade according to Cyril Lignac, not to mention the pheno that makes all foodies salivate : a recipe bible Provencal wines as beautiful as they are good signed Catherine Roig , a real Anna Wintour of food , ex-papess of ELLE .
Direct orders on Lamartine. Delivery 5 € in Paris and suburbs.
Also discover the best books of the season and the best alternatives to Netflix .