Who says early spring and public holidays says wild getaways! To accompany your sunny weekends, what better than a book that is (really) good? In her novel Le cerceau , Fanny Chesnel combines all the ingredients to give you a smile: humor, tenderness, originality, happy ending . Why you will love:
A bright pitch
When Joseph learns that his son has just died in a plane crash, his life takes a new turn. Because before disappearing, Emmanuel and his companion were preparing to welcome their first child , a little girl who continues to pedal in the womb of a Canadian surrogate mother . To find a little of his son in this baby who still knows nothing about the tragedies of the world, the sixty - year - old farmer decides to fly to Canada . A way for him to thumb his nose at fate. The icing on the cake ? In addition to not giving any lesson in life, the graceful and unpretentious pen of Fanny Chesnel further illuminates an already jubilant story.
Endearing characters
Initially grumpy at the beginning of the book (and overwhelmed by the death of his son), old Joseph will know how, over the course of your reading, to melt your heart. When he decides to leave his native Normandy to meet the young indomitable who carries his first granddaughter within her, nothing is won. Already because Joseph does not speak a treacherous word of English (which gives rise to tasty passages), then because this surrogate mother has no desire to leave her baby in the hands of a stranger. Even if we really want to, we do not tell you the rest. We're just telling you that these characters will become your best anti-depressants.
A modern story
Because it is not so common to finding surrogate mother for a couple of stories in the homosexual public literature, we draw our hats to the writer and the author of A girl with white hair for having s 'anchor perfectly in the challenges of a contemporary family that functions wonderfully despite the drama. Verdict: a luminous novel , filled with hope and tolerance capable of appeasing the most tormented minds . No reason therefore not to lean on this delicious cradle.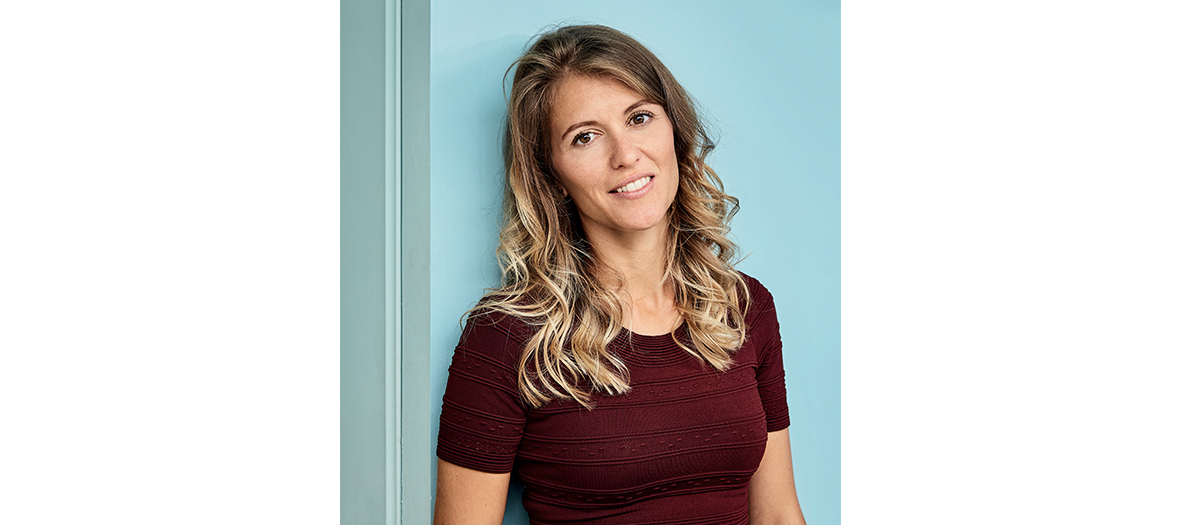 Photo Roberto Frankenberg © Flammarion
The cradle , Fanny Chesnel, Flammarion, € 19
Also discover: The gratitudes of Delphine de Vigan and the political gossip everyone is talking about .