A skip and a hop from the Marais and near the Bastille, the real nugget of the moment is to be found on rue Keller. A furiously Parisian place, design and glamour that makes you feel elsewhere on the spot. Its high added value? Combining a great atmosphere and a wonderful topped by a more than reasonable tab.
A few weeks ago, Frederik Boucher, a young absolutely brilliant Canadian chef took over the kitchen of this house. His specialty? Gourmet comfort-food, with totally addictive dishes!
So just imagine: a romanesco grilled cabbage (the Rolls of cabbages) served with a pistacchio hummus (9€). Or squid à la plancha, with a definite BBQ holiday taste twisted with a spicy mayo and a potato pancake (11€). A killer. Another great option, salmon with asparagus (20€) and a tasty ceviche (11€) or fish'n chips (16€).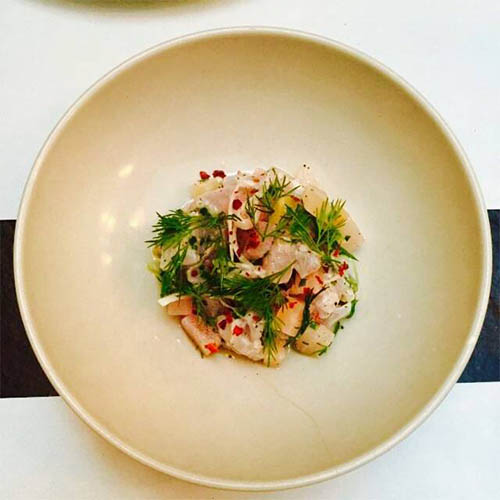 Spotlight on the dessert: maple syrup pudding, 100% Canadian and risky business for the waistline.
We like: the possibility of reserving XXL tables to go out with the gang (10 to 20 persons).
Tops: the bar area to have a before dinner spritz (8€) and make happy hour last all night long.
To be noted: valet parking on Friday and Saturday. Open Tuesday to Saturday lunch and dinner.