Andalusia in Paris is a bit like going on vacation with just one Navigo. Facing the Eiffel Tower on the edge of the Alma bridge , the new Carmona table stands out as the promise of a long festive evening around beautiful cocktails and tapas to share.
An Andalusian decor by Alexis Mabille
It feels like Seville ! With its pretty fountain in the entrance, its lamps hung on the terracotta walls , its rounded arches , its shells and mosaics , not to mention beautiful plants and its rattan seats, all that's missing are musicians and dancers!
Phew: the 100% flamenco playlist continues to give us a definite atmosphere to support this grandiose decor by Alexis Mabille , the haute couture and all-round designer whose architectural studio Beau Bow had already designed the festive atmosphere of Le Bœuf on the Roof .
In this spirit of beautiful summer evenings that go on forever, we are a little jealous of the large table next door gathered for a happy birthday. The good idea!
spirit of sharing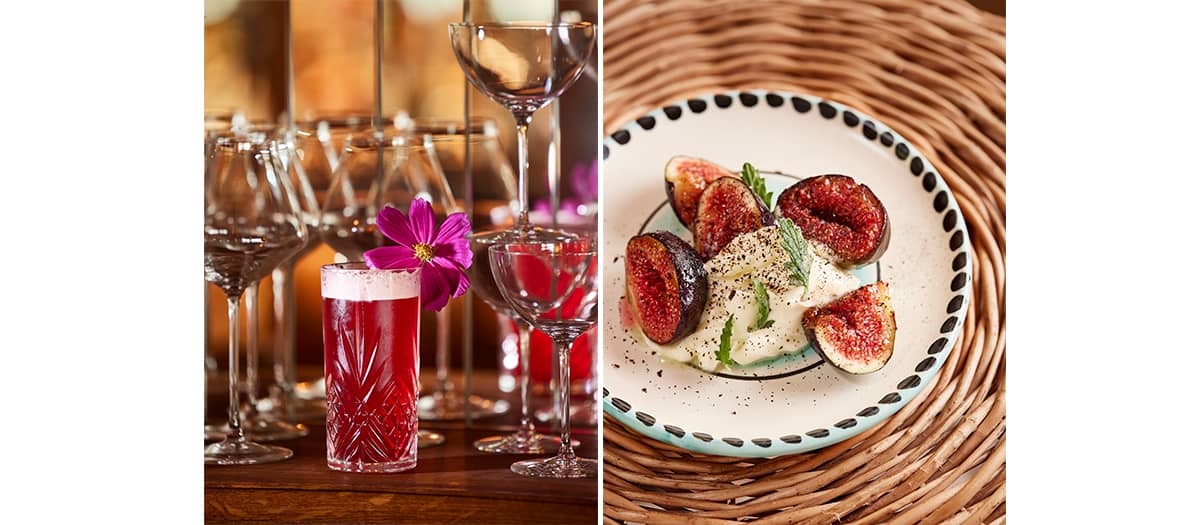 Don't even think about selfishly ordering your personal plate: here, everything is shared. So we fill the tables with muy caliente tapas simmered by the very young Colombian chef Esteban Salazar : kale and mascarpone croquetas (€16), abuela tortilla (€21), lamb confit with cocoa, spinach and mint oil (€35), patatas bravas (€12) or grilled prawns (€35). Special mention for the very graphic sea bream desordenado accompanied by its condiments for dipping (€55).
Ultimate guilty pleasures: the fundamentally regressive desserts including an olive oil ice cream and the essential churros .
The right table to reserve: the one installed at the edge of the kitchens to chat with the chef during his shift, just to steal a few recipes from him.
Open only in the evening from Tuesday to Saturday until 2 am.
Also discover Cavalieri, Bruno Verjus' new restaurant and the best burgers in Paris.