No, you're not fooled: this is the super tempting restaurant that launched in 2020, just before the pandemic, with Alexia Duchêne at the helm. After the departure of the chef for new adventures, then the quick passage of the young duo Vincent Bessy and Joao DaSilva, it is therefore Baptiste Trudel who picks up the baby and is already attracting the foodies of Tout-Marais.
hidden paradise
Discreet front, thick curtains at the entrance, dark stones which give a very raw appearance to the whole... One could have thought of an austere place, if the interior was not ultimately pimped with beautiful golden lights, lush plants dozens (fun fact: it's the in-house sommelier, Benoît d'Onofrio , who is in charge of pampering them) and a superb mezzanine floor with dream spaces for happy group dinners. Datsha takes its name from these pretty second homes in the Russian countryside.
Thunder plates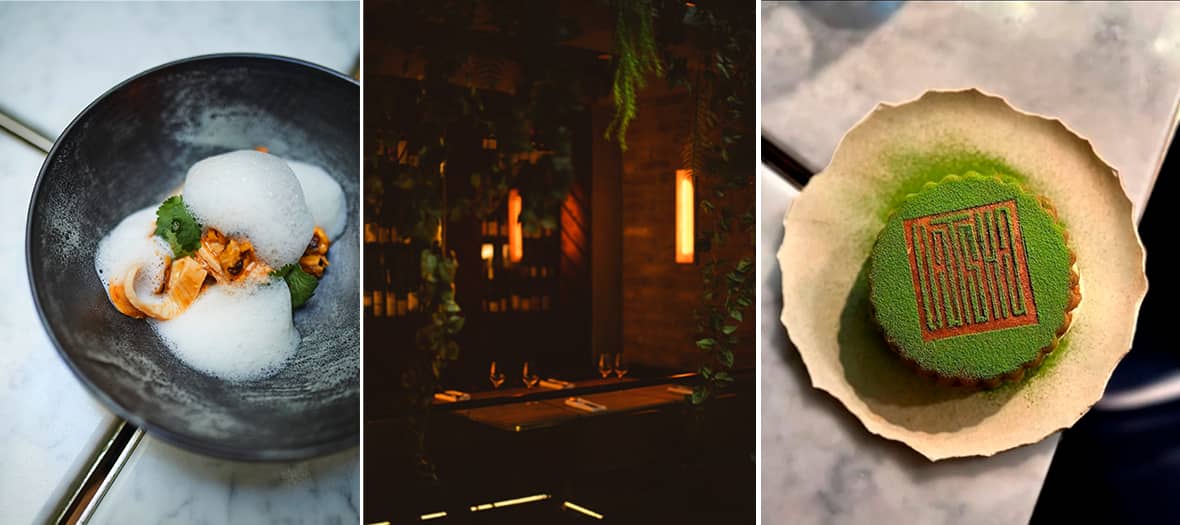 It is therefore in this evening context that Baptiste Trudel , revealed by M6 and trained at the starred table of Pierre Koffmann in London as well as at the Grand Véfour , imposes his rhythm behind the kitchen which is wide open to the dining room.
We find there his creative, relaxed and experimental touch focused on the mix and match (land / sea; sweet / salty) as well as a nice work on the sauces. Among the dishes to absolutely order: flatbread lardo di colonnata, orange blossom jam, pistachio, so melting (€10), coconut curry chicken in a crust, raw endives (€18), smoked monkfish, chard, white butter, kumquat ( €33), black pudding, squid, mushrooms, chicken emulsion (€29). Surprising for the adventurous: the beef tripe, mussels, Laksa sauce with a good taste of bánh mì (€28).
The star to test absolutely? The " Tartartelette ", a clever marriage between a tartlet and a raw beef tartare, tonnato, caviar of shallots in red wine, sprinkled with a grass powder that writes Datsha on the turned out dough (€20).
Joy of the good addresses that will keep you going until dessert: the cabbage apple / dill, scorched white chocolate is a real killer (€10), especially accompanied by a natural orange wine from Alsace from the square selection.
Surprise in the basement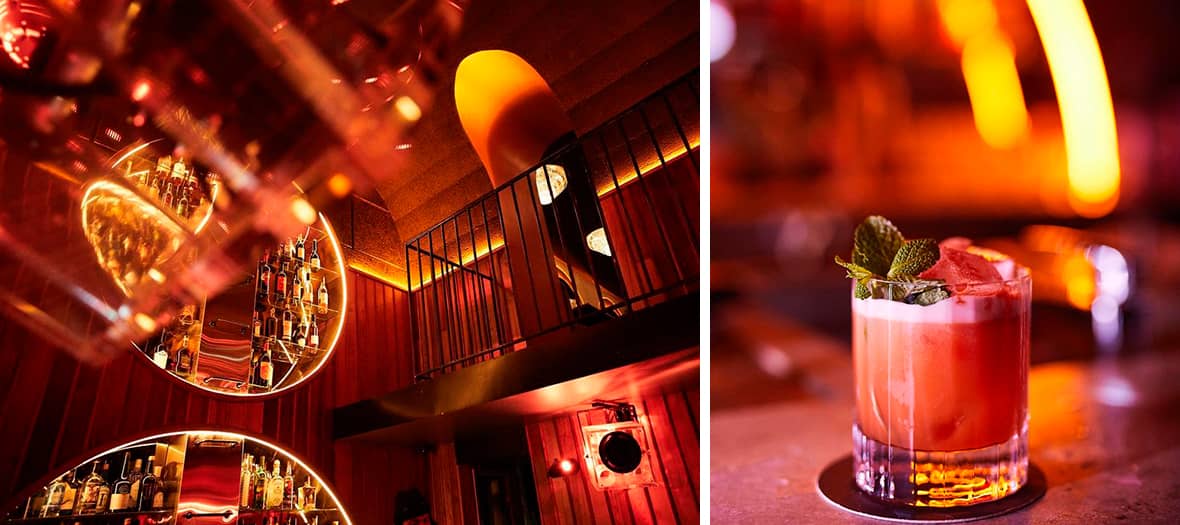 At -1, the ultimate surprise from Tuesday to Saturday until 2 a.m.: Spootnik , an adjoining trendy cocktail bar (where you can go without going through the restaurant box) to end on a more festive note around well-shake creations (€15) by mixologists John Lenoir and Dylan Kavak (ex- Badaboum ). Warning: impossible to book (even when you have booked a table for dinner), it's who gets off first!
Open Tuesday to Saturday 7 p.m. - 12 a.m.
Also discover Chocho, Thomas Chisholm's new restaurant in the 10th and Rehab, a stylish cocktail bar in speakeasy mode.