Bim, the tropicool wave has struck again. We can already see you jumping for joy at the idea of squatting in this splendid paved garden carpeted in greenery and flanked by huge palm trees that tickle the Parisian sky. All that remains is to find the hiding place of this exotic oasis which delivers stunning cocktails and elegant small dishes in an infinitely romantic setting. And there you will be stuck...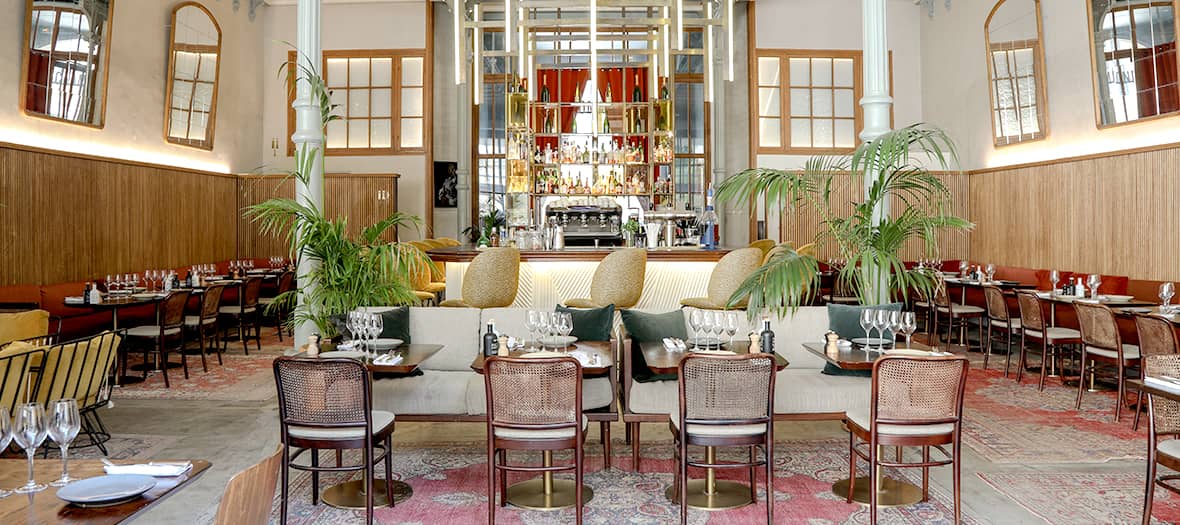 Located a stone's throw from Parc Monceau , the former garage of the Camondo Museum , left unoccupied for ages, has become the dining room with a view to the 8th. In terms of decor, the Favorite agency unveils a cool and trendy place with 70's sofas, a bright bar and vintage carpets in the former annex of this architectural gem, coupled with an absolutely fantastic open-air courtyard. Ideal for lounging around with a signature cocktail, like the Sweet Williams with Saint Germain liqueur , pear cream, pear and lemon juice (€15).
On the menu ?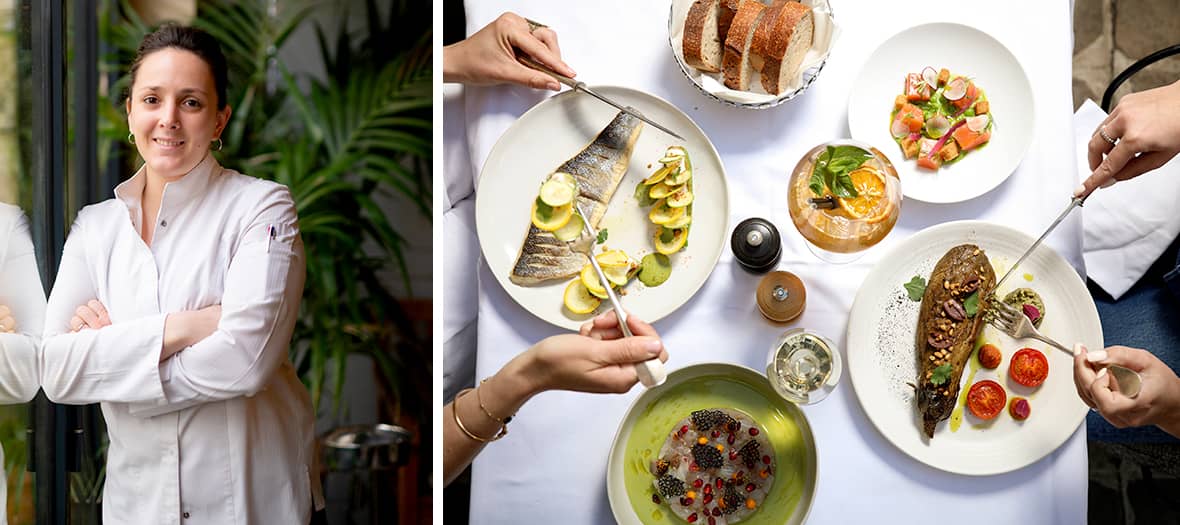 The young Bordeaux chef Fanny Herpin balances plates that are as colorful and fresh as can be: tomato burratina marinated like a gazpacho, basil pesto, grilled pine nuts, vinaigrette (€17), frozen cucumber soup , feta cream, pickled cucumbers, small croutons ( €16), vitello tonnato (€29), half-cooked sea bream, coconut milk with raspberries (€32). Among the sweet treats: the vanilla rice pudding (€13), the basket of madeleines to share (€20) or the lemon meringue tart from Nina Métayer (€15).
To be noted until the end of July: every Saturday lunchtime, the " little Camondo fishing ", a special menu for which Fanny Herpin enjoys working with " forgotten " fish with a side dish of vegetables (€18).
WE love…
A good excuse to (re)discover the exceptional collection of the adjacent museum, dedicated to 18th century French decorative art. A wonder.
Open from 12 p.m. to 2:30 p.m. and from 7 p.m. to midnight from Monday to Saturday, from 12 p.m. to 4 p.m. on Sunday.

Also discover Justine Piluso's pretty terrace and 8 new stylish terraces .