They are called " matching sets " in English. In French, it looks " together " and it's a little less sexy. However, matching the top and the bottom is the new obsession of influencers including the very stylish Matilda Djerf , Lauren Elson , Anna Winck and our Frenchie Apolline Thibault .
Even better: spring is the perfect opportunity to combine this super easy to wear fad with the madness of pastel. The proof with these ten turnkey and subtly colored outfits.
Zara's candy pink jacket + skirt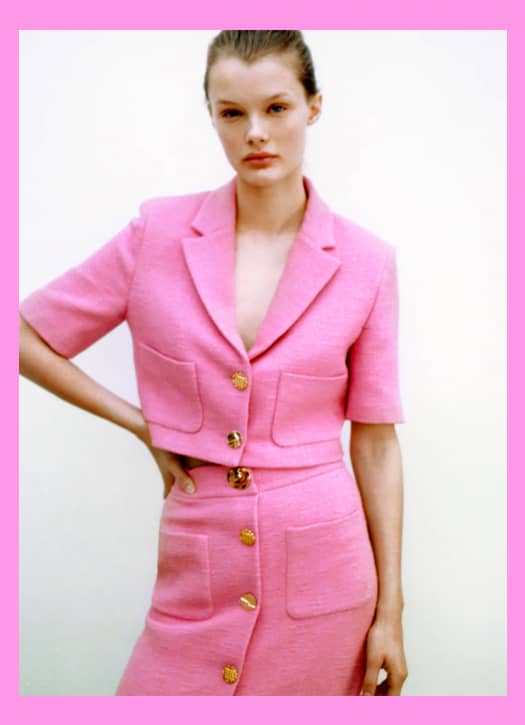 Earlier, we praised the merits of candy pink, the color of the season. Zara assumes it on a short-sleeved skirt suit worthy of Jackie O.
The right accessories: closed heels and cat sunglasses.
Jacket (€ 59.95) and skirt (€ 49.95) structured with buttons, all Zara
The sweatshirt + jogging at Sandro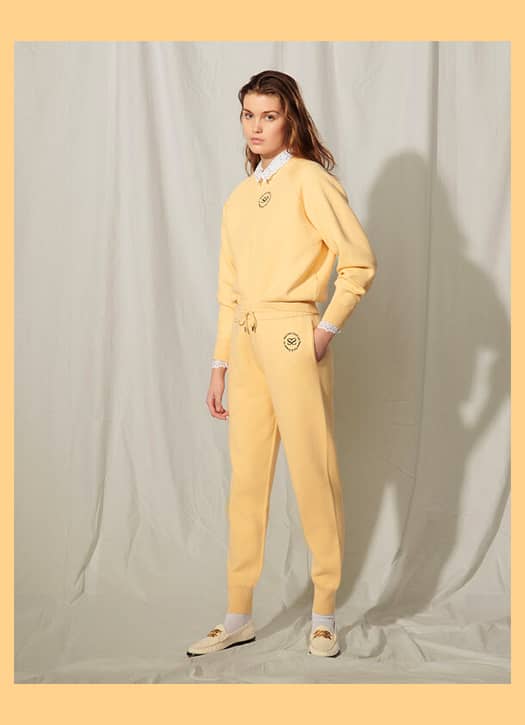 Choosing your sweatshirt / jogging combo in pastel yellow at Sandro means ensuring a cool spring look, especially if you put on BCBG sets ...
The right accessories: ivory moccasins and a lace false collar well wedged at the top of the sweater.
Knit jogging (€ 175) and knit sweatshirt (€ 175) with embroidery, all by Sandro
Overshirt + Bermuda shorts at The Frankie Shop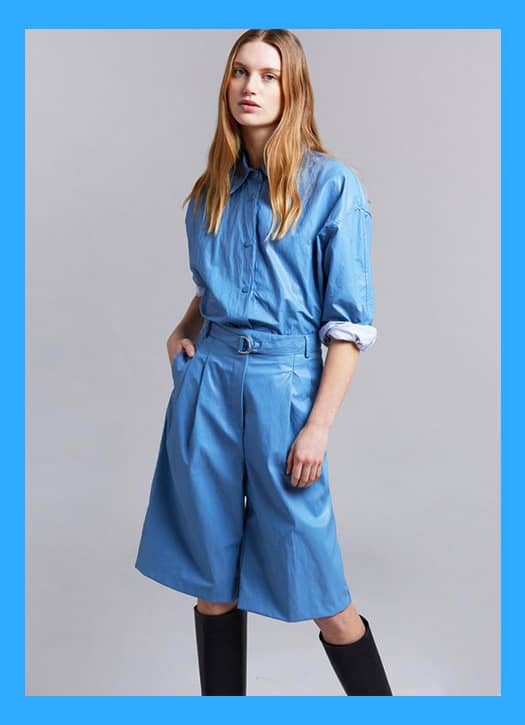 The Frankie Shop coats its celadon ensemble for a mouth-watering 80's look. In addition, the Bermuda shorts and the overshirt are the most popular pieces of mid-season.
The right accessories: taupe suede heeled boots and a small orange bag.
Coated shorts € 155 and overshirt (€ 158), all The Frankie Shop
The Source Unknown knitted cardigan + pants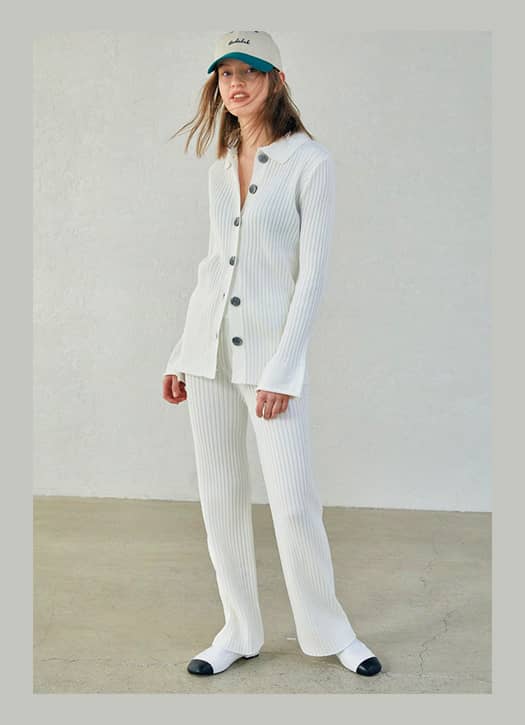 The American-style leisure silhouette of The Source Unknown is at ease with pants and cardigan in light and supple knit.
The right accessories: colorful sneakers and a branded shoulder bag.
Knit cardigan (€ 66) and pants (€ 61), all The Source Unknown
Mango tweed cardigan + shorts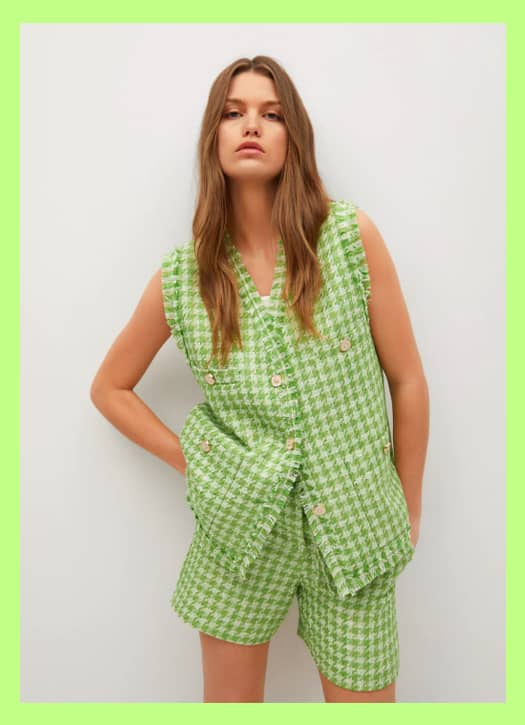 Mango offers a Chanel allure at a mini price with an adorable houndstooth tweed effect set in an ultra-flattering healthy glow.
The right accessories: minimalist soft ballet flats and a beautiful barrette attached at the back.
Tweed cardigan with pockets (€ 59.99) and houndstooth tweed shorts (€ 39.99), all by Mango
The sweatshirt + shorts at Kina & Tam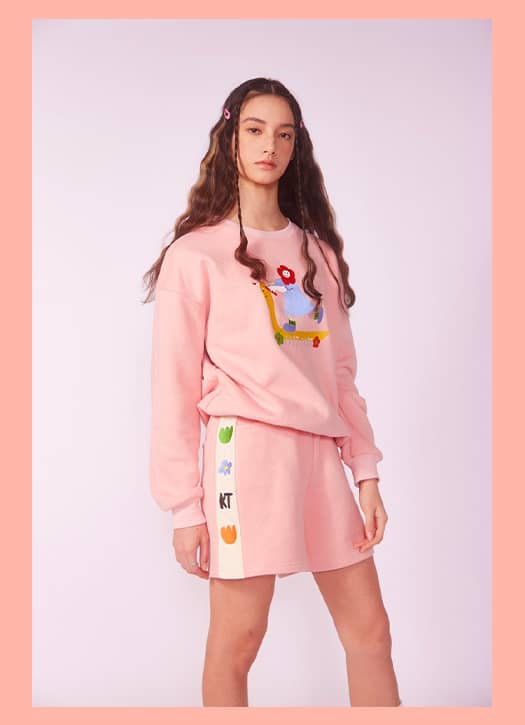 Kina & Tam is playing the kawaii sportswear card with a matching set in an all-pink sweatshirt.
The right accessories: cream kitten heels, pretty white socks and a small headband.
The Scoot Lounge Short (38.54 €) and sweatshirt (50.27 €), all Kina & Tam
Monki's checkered jacket + pants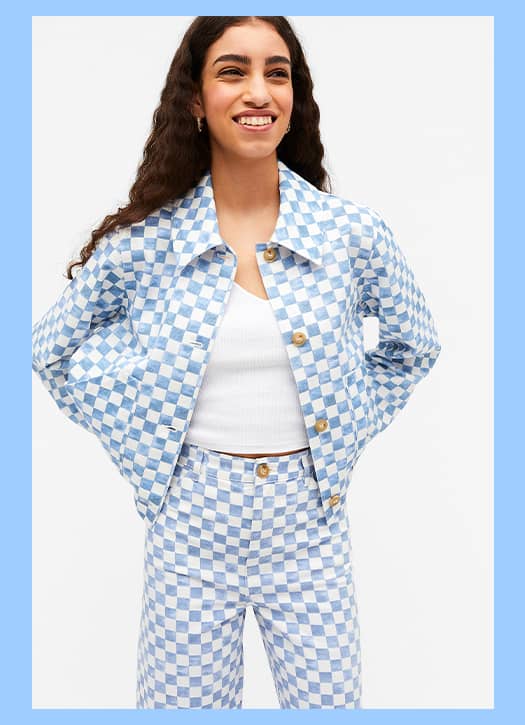 We are very tempted to switch to the checkerboard trend which is replacing the classic checkerboard this season. Monki gives us here the means of our ambitions.
The right accessories: white sneakers and a small bottle green patent bag.
Jacket (40 €) and checkered pants (30 €, soon available), all Monki
Et Paris sweater + skirt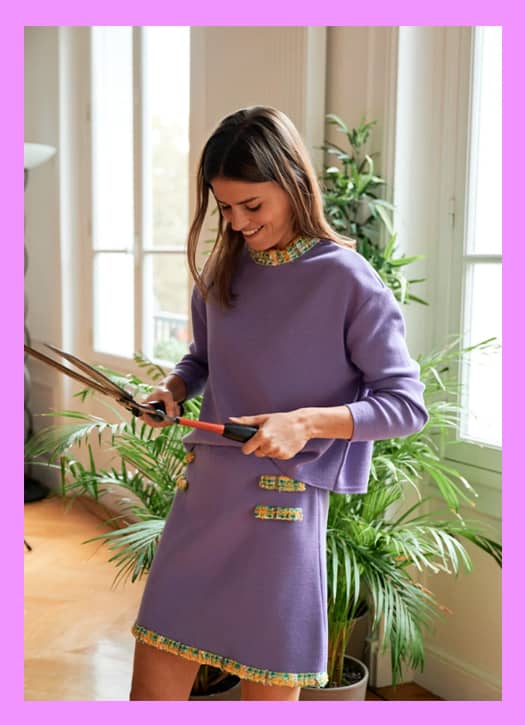 The young French brand Et Paris uses fabric scraps from major fashion houses to spice up its pretty knit outfits.
The right accessories: sixties boots with square heels and beautiful golden BOs.
Funnel neck sweater (149 €) and mauve skirt (195 €), all Et Paris
Ganni's leather jacket + shorts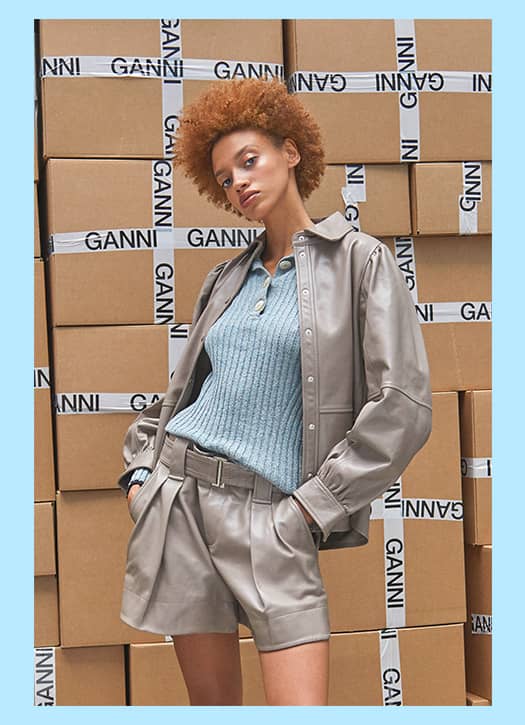 Always on the right foot , Ganni scores points with this furryly fashionable mouse gray leather matching set.
The right accessories: moccasins with notched heels and a banana worn as a crossbody.
Leather shorts (€ 345) and overshirt (€ 425), all Ganni
Crush Collection top + mesh skirt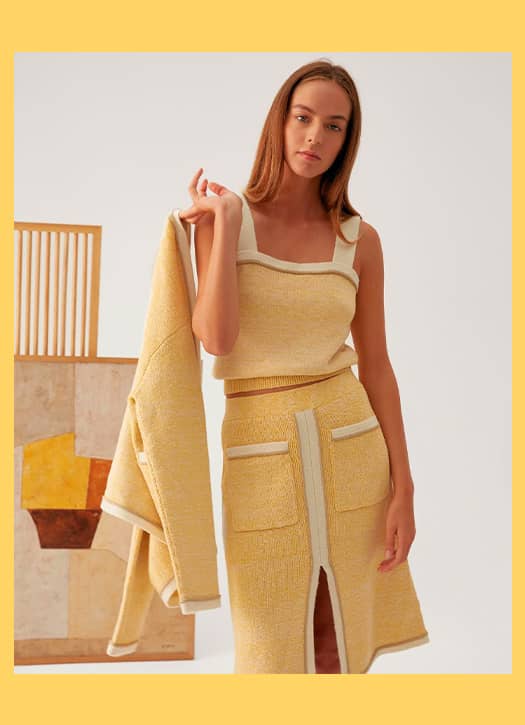 Definitely, we are crazy about this Taiwanese brand just landed in France which shines for its superb knits and the softness of its colors.
The right accessories: cannage leather mules and a beautiful black graphic bag.
Top (210 €) and skirt (370 €), all Crush Collection, to order directly in DM on Instagram while waiting for the eshop
Also discover the new brands everyone is talking about and the patchwork pheno that excites us .