Still hidden behind his dark glasses, few people have already had the privilege of seeing the gaze of this fashion legend. In an attempt to unravel the secret of the " Kaiser " of the catwalks who have dictated trends for over sixty years, the journalist and biopics director Laurent Allen-Caron interviewed, in The Lagerfeld mystery, shadow witnesses who have already crossed paths with the route of this German genius. 8 things you probably didn't know about this fashion pope.
A rebellious and provocative child
On this point, nothing has changed: already a child, Karl Lagerfeld did as he pleased! School required him to wear a uniform and a bowl cut? He went there with his tweed jacket, tie and long hair. Too bad for the reprisals of the teachers!
The reason for this constant revolt? Impossible for the little boy to be like others and to be just a sheep in a flock. If he makes friends, it's just to make them do what he doesn't want to do himself, like ... cleaning his bicycle! According to historians, Karl Lagerfeld, however, could not have escaped the Hitler Youth , training then imposed on all young Germans, even if the creator never said a word on the subject ...
A common lover with Yves Saint Laurent
When he met Jacques de Bascher for the first time in a homosexual club in Saint-Germain-des-Prés in 1971, Karl Lagerfeld immediately fell under the spell of this Parisian dandy twenty years younger than him. By integrating this young aristocrat into his very closed band of the Parisian jet-set, Karl despite himself commits a fatal error. The meeting of Jacques de Bascher and Yves Saint Laurent , a friend of the German fashion designer, quickly adds fuel to the fire in their relationship. In 1973, Yves barely hid his devouring passion for Jacques, while Pierre Bergé , furious, attacked Karl Lagerfeld , guilty in his eyes of having introduced him to this seducer. If this idyll devastates Pierre Bergé and plunges Yves Saint Laurent into the suffering of an impossible story, Karl will never stop loving Jacques.
An ambitious from the start
In addition to being precocious, young Karl was downright visionary. At only six years old, the little boy passionate about art was already categorical about his destiny: " I know that I will be famous, that my name will be known all over the world. "Success or nothing. Mature long before his time, the future creator will hardly ever be interested in the games of his sisters Martha Christiane and Thea , preferring largely to listen to the conversations of adults. Inspired by the satirical caricature reviews that his father regularly gave him, Karl Lagerfeld quickly developed a passion for drawing and portraits. Drawing, yes, but only alone and on sheets of white and absolutely blank paper, please!
A hurtful but caring mother
If little Karl has always been spoiled by his father Otto who let him go through everything, his mother Elisabeth was not dead hand on hurtful remarks. In addition to mocking him about his physique by talking about his " too big nostrils " which had to be " hidden with curtains ", the perfidious mother will make fun of his sartorial tastes, calling him an " old lesbian " when he wears clothes. Tyrolean hats. In line with this strange behavior, Elisabeth will not warn her son of the disappearance of Otto, her father, until three weeks after his death ... Karl Lagerfeld , today admiring this woman who shaped him, concedes however, this music lover and violinist also knew how to put in his place the very egocentric little boy he was then.
The parade that changed her life
In December 1949, the 16-year-old attended his first fashion show, and not the least: it was the fall-winter collection designed by the great Christian Dior . Not only does Karl Lagerfeld not lose a crumb of the show, but he applies himself to remember everything. If he is not yet sure whether he wants to work in fashion (he then plans to be a painter or caricaturist), his decision is made: he must go to Paris . This departure will allow him to reinvent himself and leave his broken country. In his luggage: sheets, pencils and books. Karl is twenty years old, and Paris belongs to him. Two years after his arrival, he won a fashion competition in the " coats " category . During the award ceremony, he will meet a certain Yves Mathieu-Saint-Laurent , winner of the " evening dress " category . Karl will even show this young Algerian who has recently arrived in France on a tour of Paris ...
A discreet but efficient young designer
If, as a little boy, Karl tended to see himself as the center of the world, his first steps in fashion in Paris would make him much more humble. After the death of Christian Dior , while his young friend Yves Saint Laurent took over the reins of the house and experienced a meteoric rise, Karl took more of his time. Stylist at Chloé , then a luxury ready-to-wear brand, the couturier did not sign his collections at first and took pleasure in this anonymity which gave him more freedom. Over the years, his character intrigued the media and his productivity fascinated: at the age of thirty-seven, he designed for around twenty brands and nearly two thousand clothes and accessories per year. The legend Karl Lagerfeld was born.
More than a passion, reading is a real obsession for Karl Lagerfeld . In addition to reading about twenty books at a time, the creator has as many libraries in the world as he has houses, or a list of no less than ... three hundred thousand books! His favorites? The words of Sartre , Of Germany by Madame de Staël , Burning Summer by Eduard von Keyserling or even the poems of Catherine Pozzi . It is even his attraction to the pen of Balzac that will push the young German boy to learn French.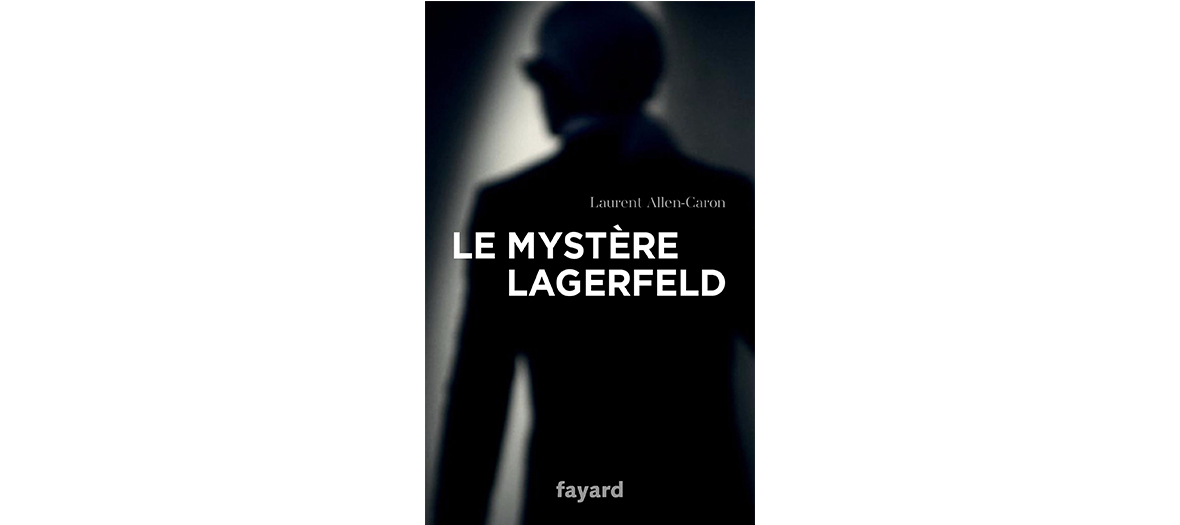 The Lagerfeld mystery , Laurent Allen-Caron, Fayard
Also discover: 5 things you didn't know about Yves Saint-Laurent