New label from a confirmed designer, tangy handbags, Made in Paris collections or the first label imagined by an influencer… What are the new French brands that are creating the latest in fashion?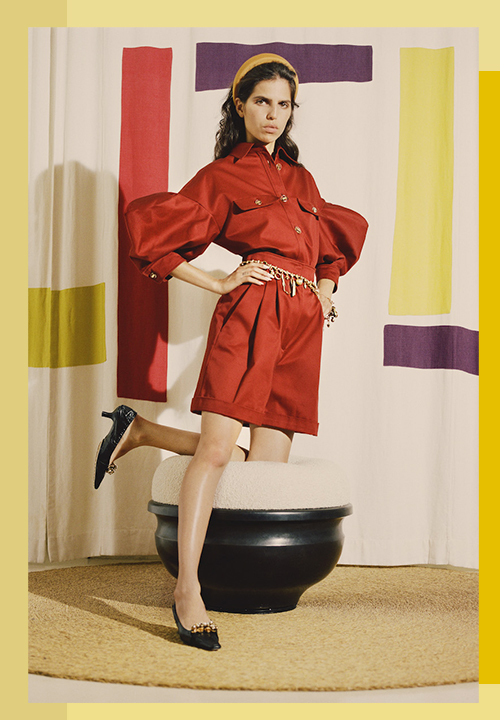 The creator: founder and designer of the brand Wanda Nylon , the Parisian Johanna Senyk has collaborated with the greatest including Anthony Vaccarello and JW Anderson . With the prestigious ANDAM award and dubbed by the most bankable stars ( Bella Hadid , Beyoncé or Rihanna , just that), she changed her mind at the end of 2018 and launched Françoise , her new baby.
The DNA: ultra contemporary and elegant collections, made in luxury materials in Italy exclusively. Its ideal French woman is as independent as women, evidenced dresses and ensembles Powerful in matters divinely take, accessorized strong pieces such as graphics bags, headbands XXL and retro shoes.

xn--franoise-paris-jjb.com , spring-summer collection soon available on www.matchesfashion.com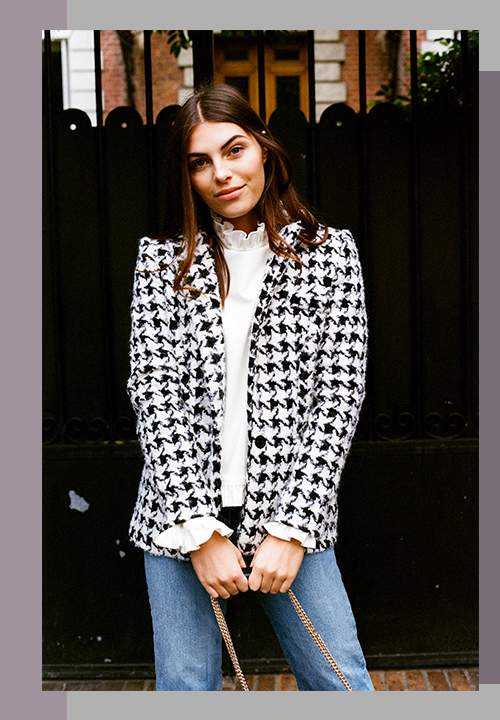 The designer: businesswoman and fashion influencer better known under the nickname @theworkinggirl , Claire Teixeira returns to Paris with husband and children after a career in Lisbon to create her first label, Rosaé Paris , in summer 2019 . A true shopaholic, this entrepreneur at heart designs her very first collection and imagines her ideal wardrobe. All in an eco-responsible approach with 95% organic natural fibers or certified Oeko Tex, with labels are made from recycled polyester and cardboard.
The DNA: pieces with a resolutely Parisian essence, very Caroline de Maigret in the soul. Include well-cut houndstooth jackets in a Chanel tweed style, minimalist blouses with a twist of ruffles on the shoulders, golden slingbacks with small bows or even a very long woolen coat like a bathrobe. Chic, sober, efficient!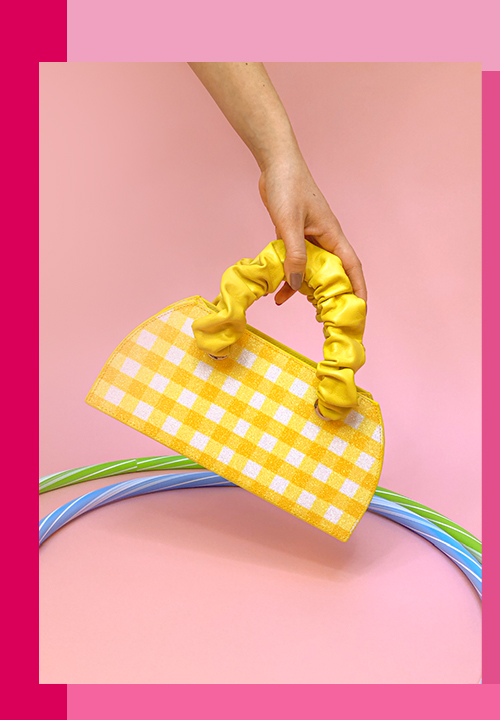 The designers: nostalgic for the feel good fashion of the 90s , Roxane and Boris Tardy, brother and sister passionate about fashion, launch Miyette during the summer of 2019. Their obsession? Make damn colorful bags and scarves , with retro shapes but with a modern aesthetic, that their lifelong idols could wear: the cool girls of the time such as the Olsen sisters , Une nanny d'enfer or Sabrina, the young witch . We absolutely love it.
DNA: a little leap into the past is needed to bring joy to the Parisiennes' locker room. Small denim bags with a gingham pattern , two-tone, solid colors and silk squares with sublime prints. The star of the new collection? The Camille bag in glittery lemon gingham and 90's favorite handle, " a Fran Fine in the middle of the land of Oz ". On target, Émile.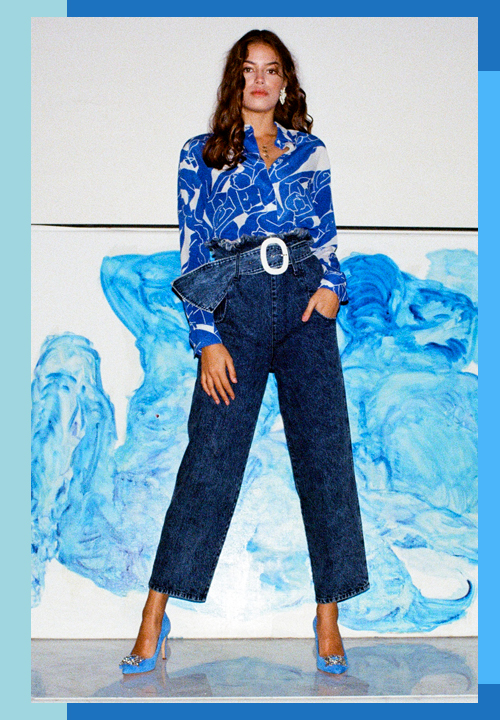 The designer: can we be more modern than Laura Gauthier-Petit , whose Fête Impériale label dresses Frenchy neo-muses Clara Luciani , Naomi Greene and L'Impératrice ? Coming from a family of musicians, the Parisienne instills in her fluid and colorful collections her picturesque urban jungle-style universe.
The DNA: to combine silky materials and oversized cuts in harmony, Laura has a tip. Link the whole with absolutely sublime prints drawn in a lush Babylonian Gardens spirit . No wonder, then, that the Madura decoration label called on its team for a collaboration of highly desirable linens.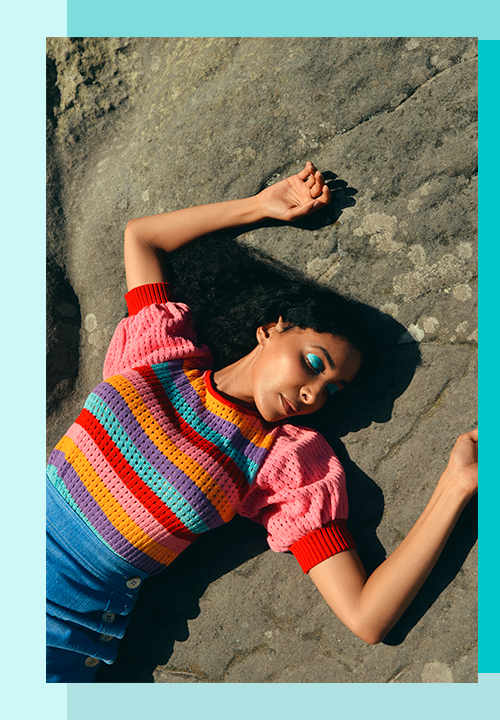 The designer: used to fashion shows like Tranoï , Cinthya Guerrero has already made a name for itself in the luxury sector thanks to its label Stella Pardo . Of Peruvian origin, she specializes in high-end knitwear made by hand by a community of knitting mothers in Lima .
DNA: boring, grandmother's sweater? Not at Stella Pardo, who makes sweaters with character in warm colored woolens and with very unique shapes. The kind of little knit that you put on with high-waisted jeans and pretty mules for a trendy " granny look ".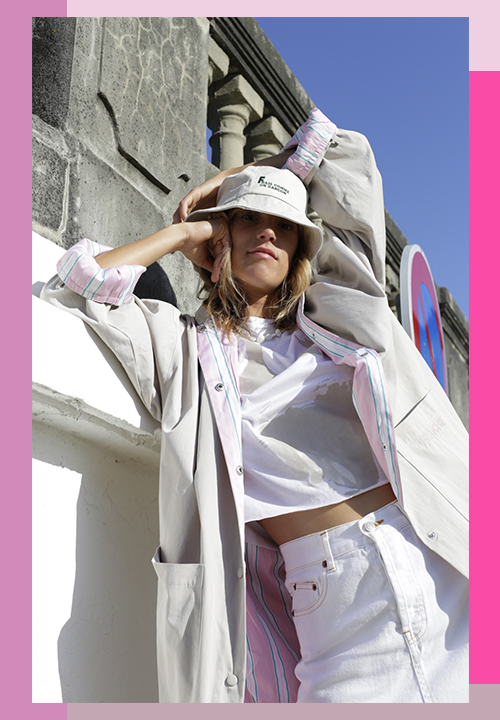 The designers: Julie and Emitis, two girlfriends addicted to fine sape, wanted to offer a fair wardrobe, offered at the right price and 100% made in Paris. Chez Fraîche , the men's and women's collections are produced in workshops of craftsmen in the Sentier, 3 kilometers from their offices. Did you say " local economy "?
The DNA: Biarritz atmosphere by the ocean, hair in the wind, for the new collection inspired by the tangy and sexy looks of Mireille Darc . The pop and colorful brand, inspired by the 70's, sells its new uninhibited nuggets in stunning pastel tones.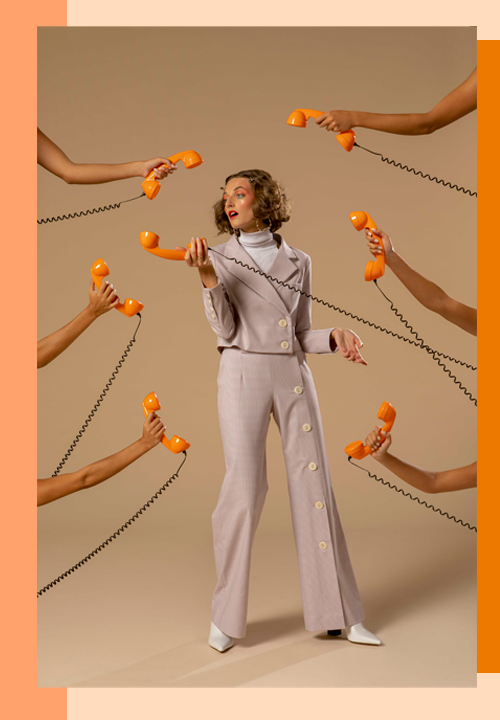 The creators: Sarah Nimir and Mathilde Gindre should perhaps have been flight attendants in the 70s. This love for the uniform and futuristic lines à la Pierre Cardin , we find them in the powerful silhouettes of their label Salut Beauty . All are made from fabric scraps from famous brands with particular attention to details (linings, buttons, labels, etc.).
The DNA: jacket / pants sets to put on like a uniform , no questions asked. We also find in the new collection workwear inspirations like worker, pilot, military and even astronaut, in always flattering colors.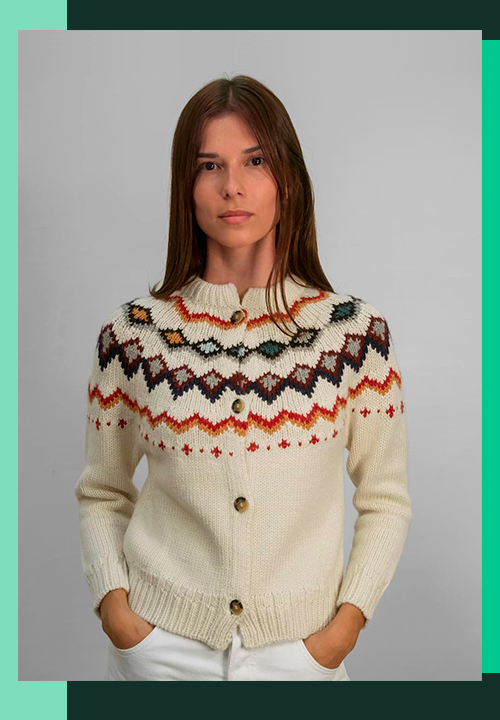 The creators: regularly supported on Instagram by their friend Jeanne Damas , Tom Lehman and Rémi de Laquintane, programmer and photographer respectively, have imagined a brand of totally ethical knit sweaters sold at a fair price. Tricot Paris uses recycled cashmere fibers and knits its little comforters in a family workshop in Peru in an end-to-end eco-responsible approach.
The DNA: jacquard baby alpaca cardigans , funnel neck sweaters, chunky thick wool hoodies and other round cashmere collars for a warm winter, from the mountains to the city.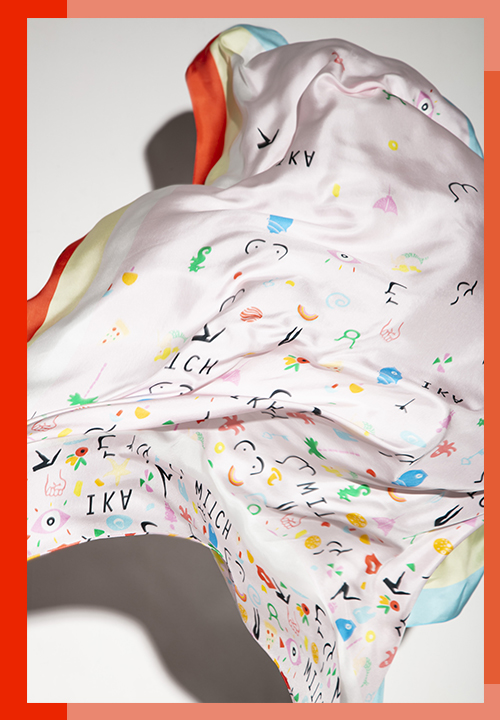 The designer: having gone through journalism, cooking and even cinema, Lola Pacchioni has refocused on her first love. In this case, the silk square . For her label IKA Paris , she imagines them gigantic, drawn by artists in limited editions, printed and made near Lyon , the promised land of exercise.

DNA: color, joy, sweetness. We find on these silk twill wonders (so large that they can even be worn as a skirt) animal, graphic, abstract and always happy prints. Special mention for the collab 'of the moment with Mathilde Brunet mat.b alias, find two beautiful kimonos mind Matisse.

Also discover 100% Made in France brands and vintage and stylish e-shops .