Star fabric of the 70s, velvet reinvents itself this season and invades the most stylish wardrobes of Parisian fashionistas. Impossible to resists its comfy, stylish, warm and colourful side…
Go for the carrot cut!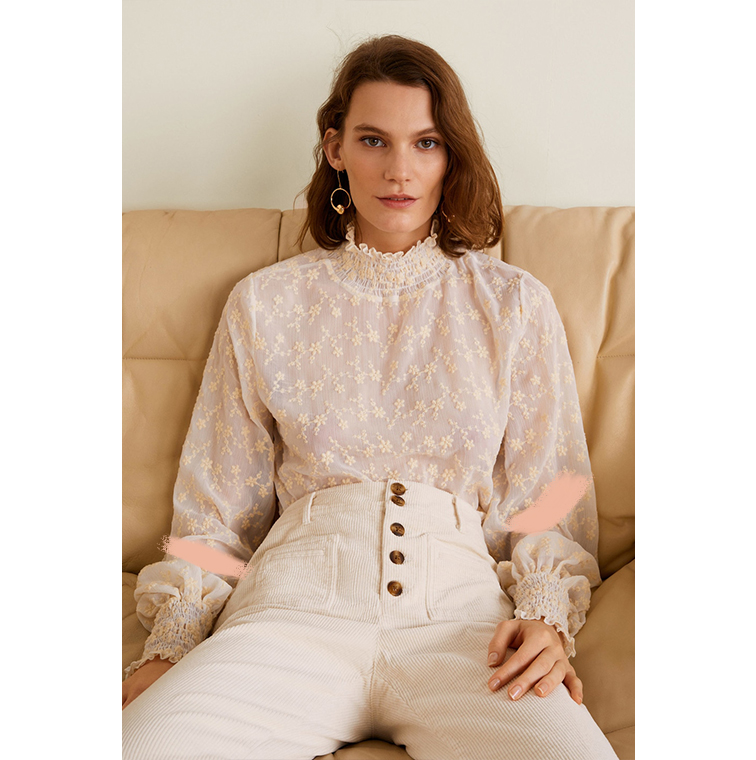 The velvet fabric counterbalances its easy-going colour! To highlight a buttoned fastening, try coordinated XXL jewellery.
Carrot pants, Mango (€49.99)
For all occasions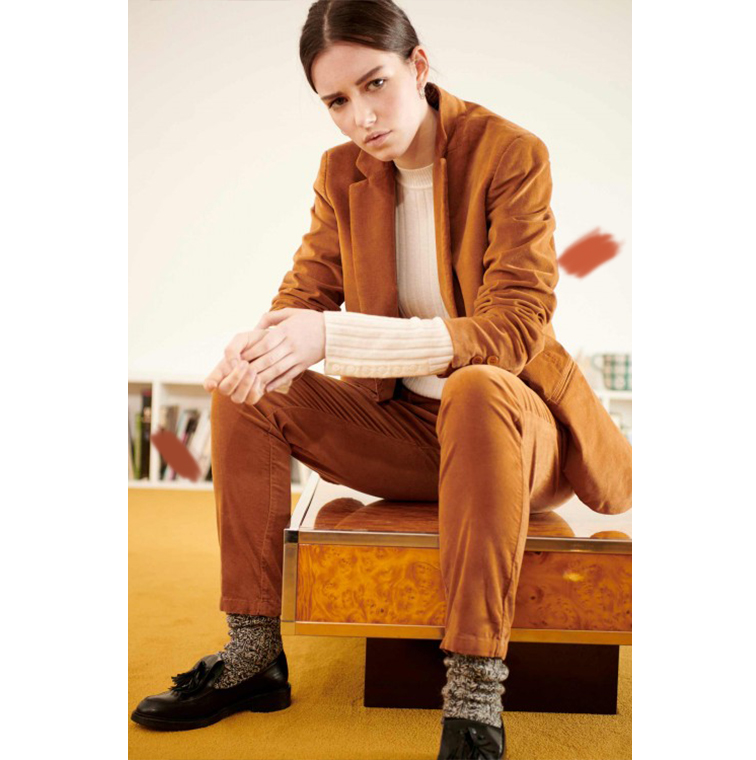 It is the all-purpose model that immediately sets forth a zippy style with a light-coloured top and a pair of moccasins.
Cigarette cut pants, Reiko (€105)
A high cut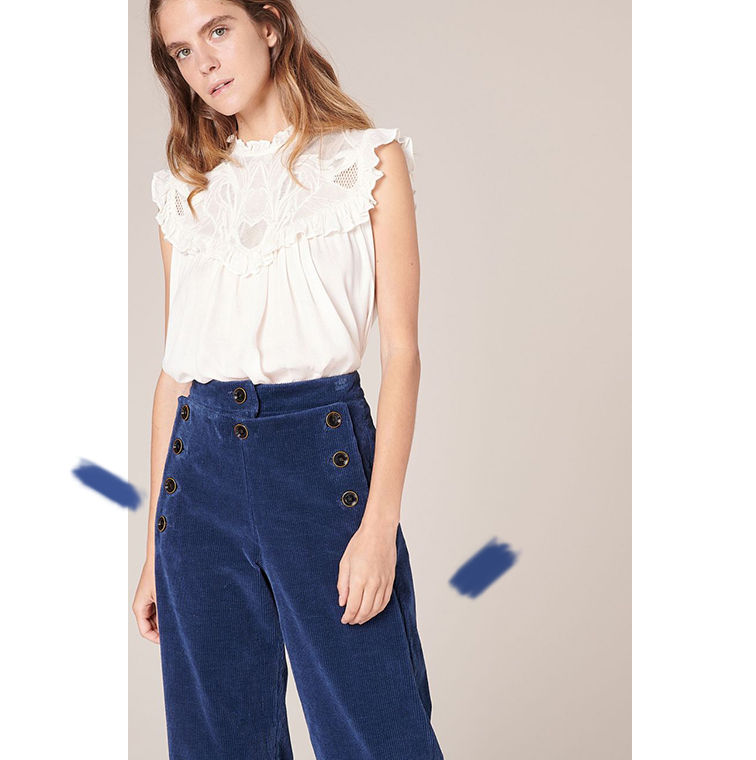 The most trendy of the season's velvet models comes with a high tapered waist and a symmetry perfectly underlined by a series of buttons.
High waist pants and buttons, Sessùn (€185)
The flare is back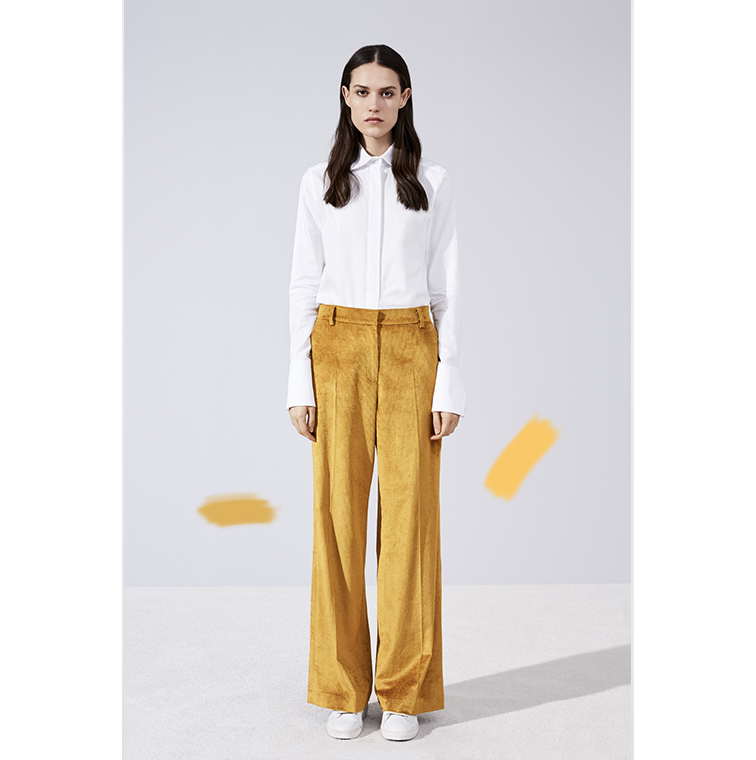 The flare cut is the spotlight trend of the moment and the darling of all those hooked to modernized simplicity. Why adopt it? It's flared cut allows you to hide with style all the small defects of winter.
Wide pants with flare leg cut, Margaux Lonnberg (€248)
Rust or nothing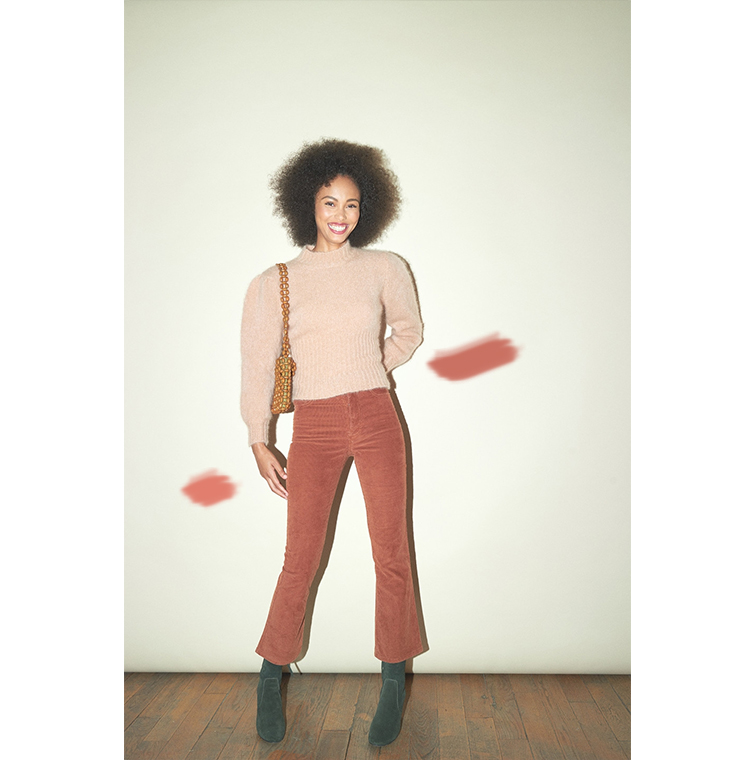 Jeanne Damas swears only by these velvet with a very British finish, to be matched up with a pullover in heavy knit in clear colour for a maximum of effect.
High waist pants in corduroy, Rouje (€145)
A loose spirit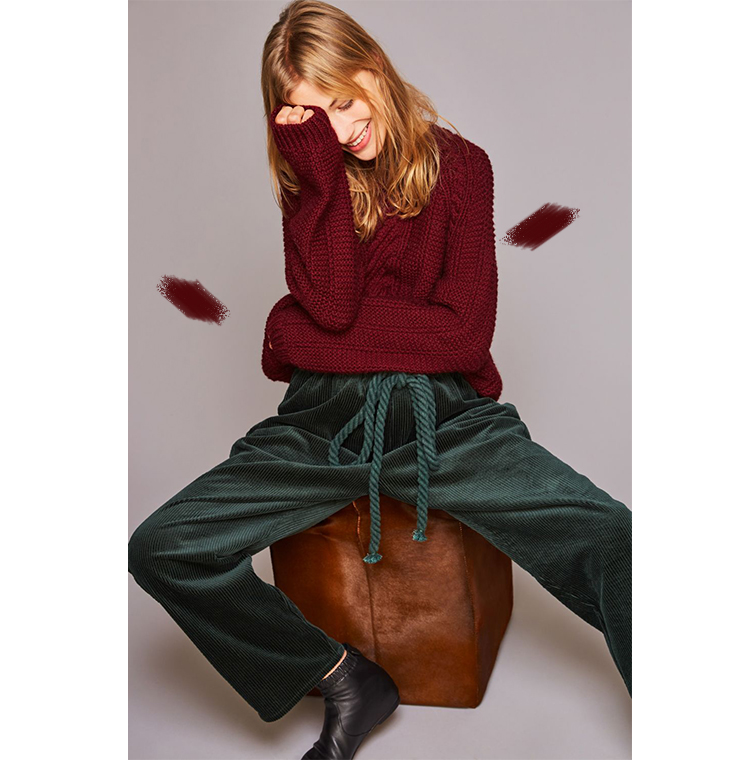 The alliance between comfort and style will be allowed with these pine green jogging velvet pants to be worn with a fanny pack for an ultra-trendy anti-conformist look.
Wide pants in velvet, Antik Batik (€150)
A classy choice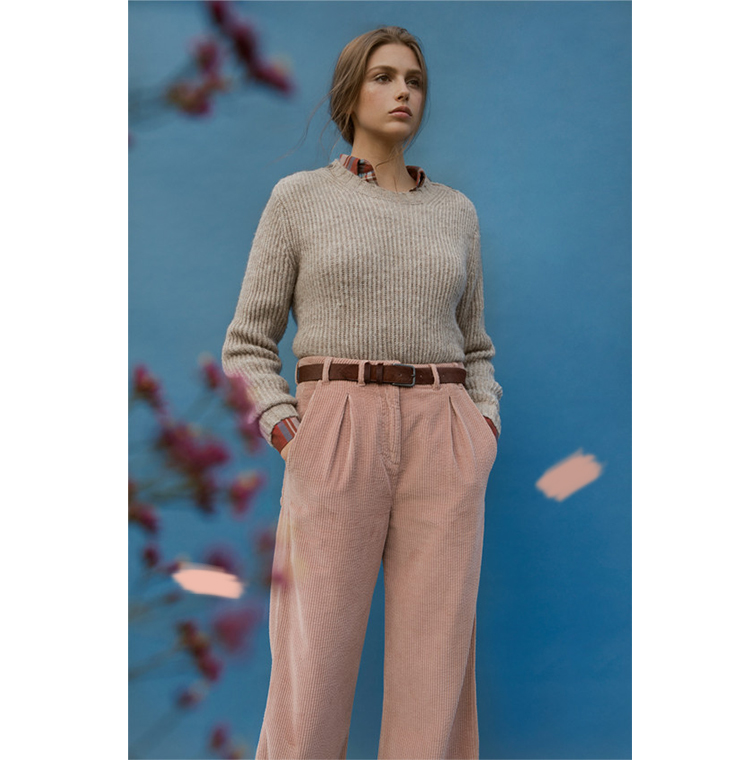 Its straight cut conveys to this pair of pants a perfect vintage effect to be matched up with a wool pullover for a back to school style.
Wide and straight pants, Chloé Stora (€175)
My dark colour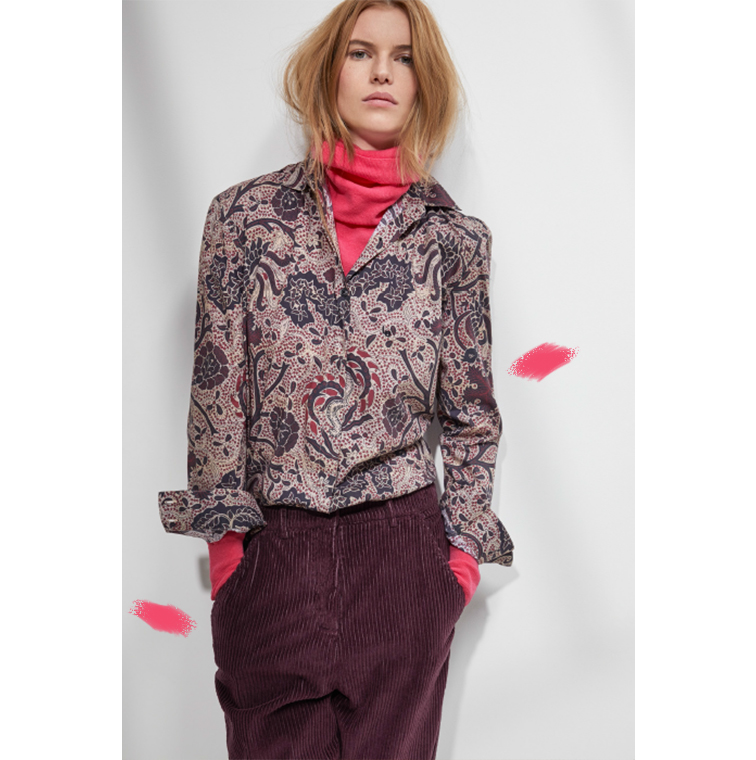 Bordeaux is back on track with this pair of pants signed Laurence Bras. The secret of a great result? Overlapping pieces to avoid the fuddy-duddy look.
Boyfriend cut and corduroy velvet, Laurence Bras (€240 in all the points of sale to be found on www.laurencebras.fr)
Pushing the indispensable aside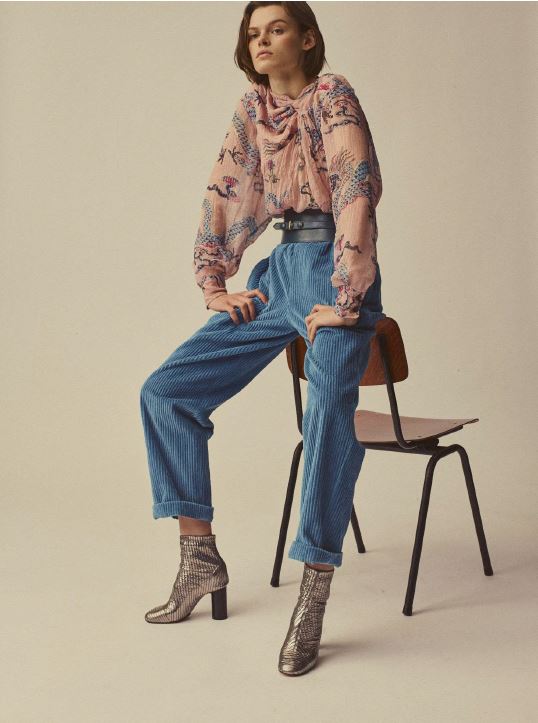 In light blue, it pushes denim by the wayside. To be worn with a printed shirt for the day and metallic boots for a very affirmed evening silhouette.
Wide trousers in corduroy, Isabel Marant (€350)
Aristocratic-chic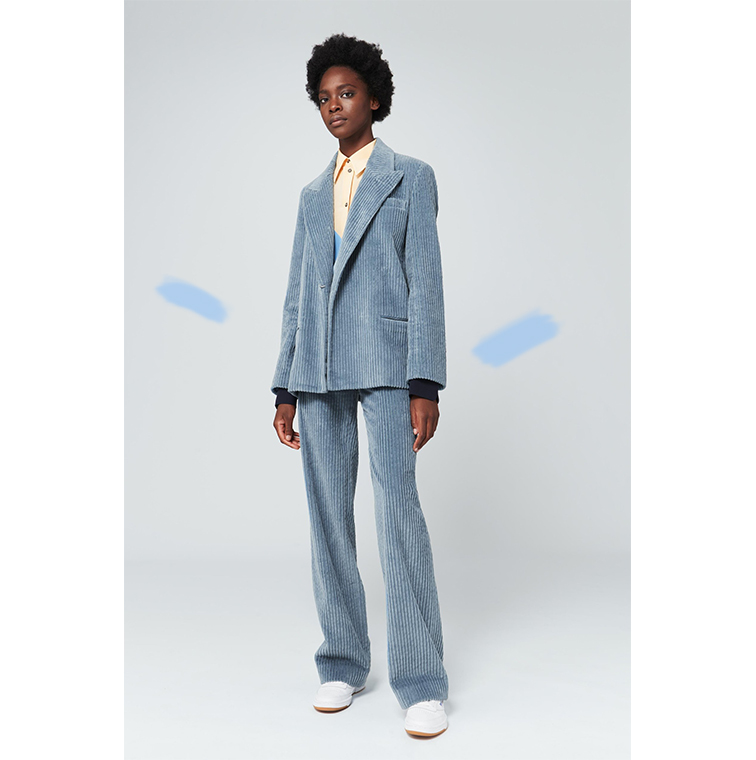 Nobody does it better than Victoria Beckham when it comes to updating retro velvet? In this case, the pant suit is tops.
Pants with pockets, Victoria Beckham (€420)


High in color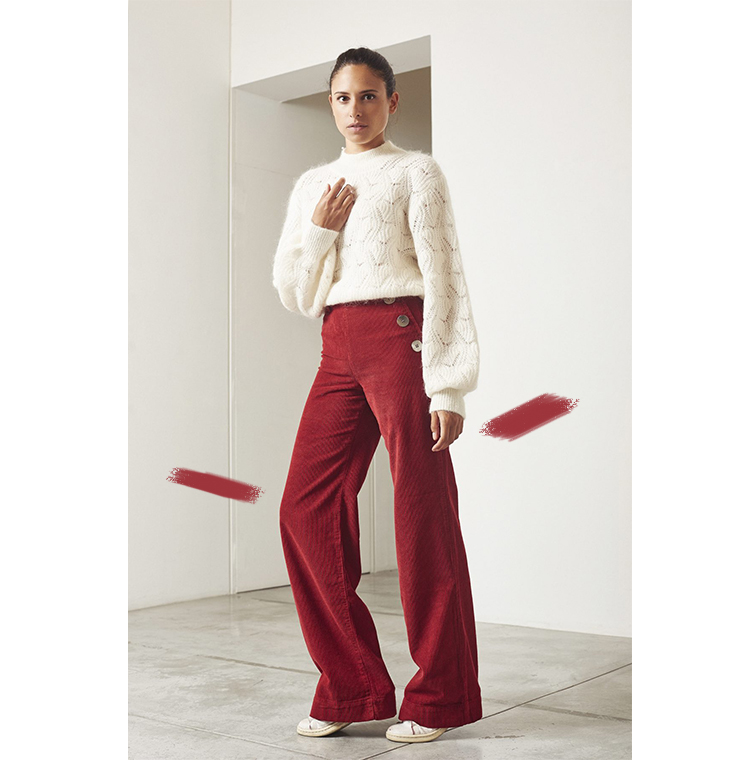 Its deep red colour conveys real allure to this high waist pair of pants. Ideal when combined with a knit pullover and chiné trainers for a maliciously vintage result.
Also discover the best address for a cashmere at less than 100€ and the most stylish boots for winter.