Since Hedi Slimane decided, it's panic on board in the fashionsphere. This winter, fashionistas will have to get hold of the perfect paraphernalia of the Parisian bourgeoisie, student style at the Sorbonne 70's or heroine Chabrolienne.
Two questions are on everyone's lips: where to get these wonders, and especially how to wear them when you do not have the physique of Celine models ? A first secret to avoid imposture: bet only on noble materials . Tweed, leather, velvet, silk, e basta . For the rest, follow the guide.
The culottes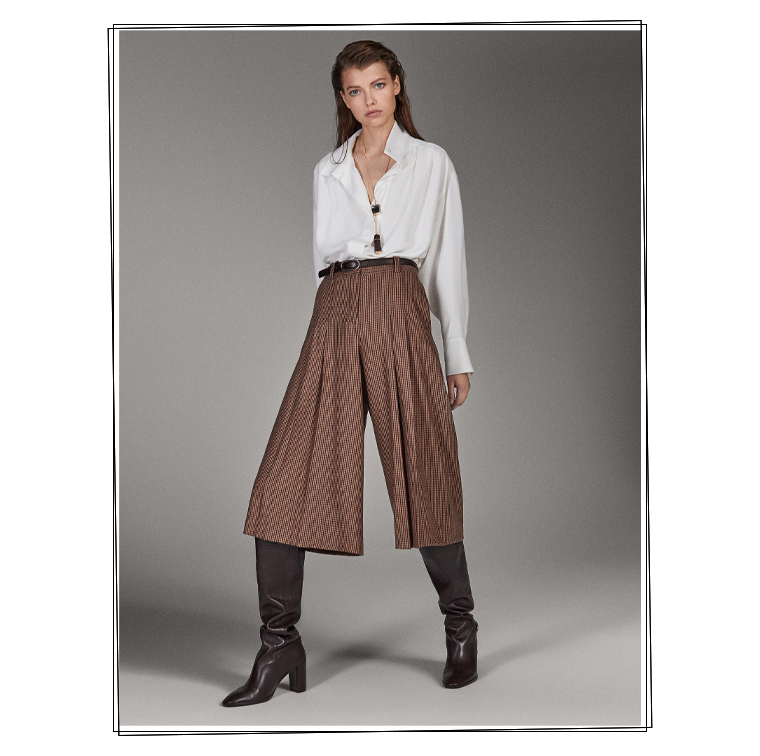 The star of the Celine show , therefore, the culottes are the obsession of the season. Who will find THE forgotten vintage piece in their wardrobe or invest in the most elegant.
How to wear it? We must match it with high heeled boots , a thin lizard-style belt , a shirt and a long blazer.
Checked wool culottes, Massimo Dutti , € 79.95
Lady's bag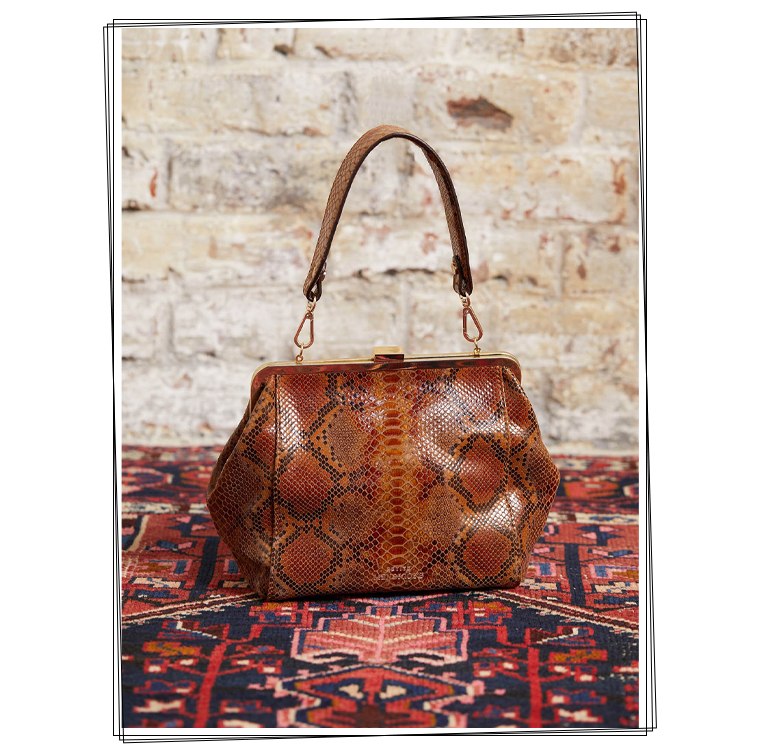 We prick the eternal chic of elegant grannies (cuckoo Bernadette Chirac) by treating ourselves to a retro- looking bag . As a bonus: the " clic clac " closure , the polygon shape and the snake pattern are a winning combo.
How to wear it? It will stand out wonderfully on flared white pants and a long beige coat , to be completed with a silk square to tie as a kerchief on the hair or around the neck.
Cassandra bag, Petite Mendigote , € 240
Quilted jacket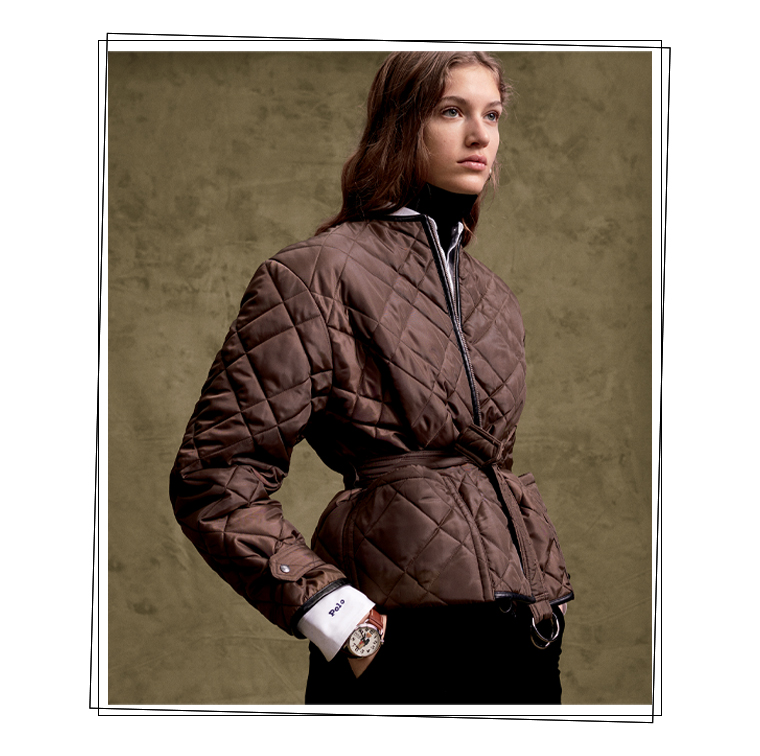 The bourgeois likes to reconnect with nature and spend time with her dogs / horses in " her countryside " in Sologne or in the Perche . To accompany your walks in the forest, a quilted jacket, quilted like Barbour or Ralph Lauren .
How to wear it? In the real life of real people, we avoid wearing it with riding boots (beware of the first degree) but rather chocolate ankle boots with heels , high waisted jeans with a faded strand and a destroyed t-shirt.
Quilted bomber jacket,Ralph Lauren , € 499
The beaded headband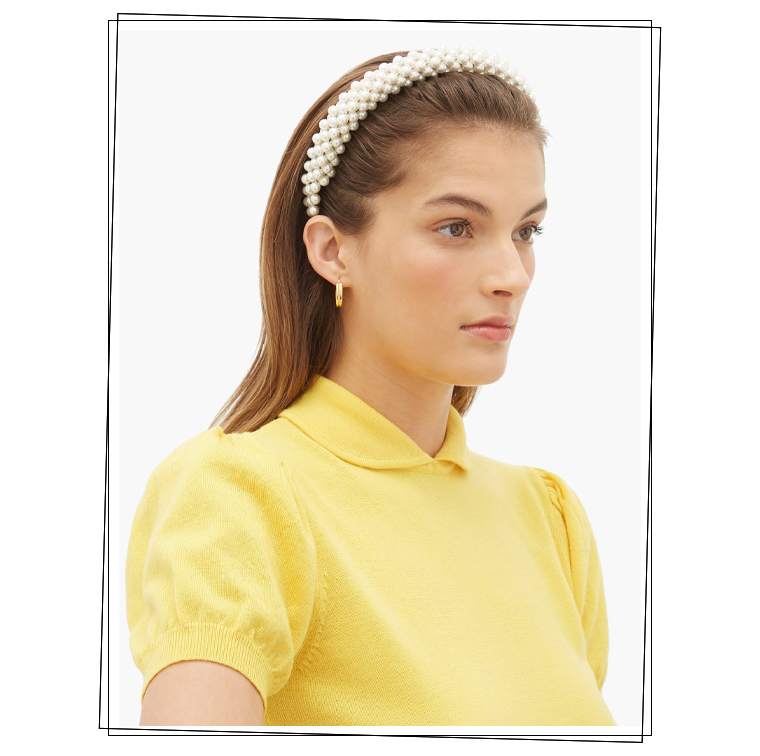 Marielle Le Quesnoy from Is Life a Long Quiet River , a new cool icon? In any case, we steal his favorite accessory: the tra-tra bourgeois headband.
How to wear it? We push the vice until choosing pearl for even more classicism, because we know that we will not associate it with a cardigan and a pleated skirt that is too wide. Rather, it will sublimate a printed silk blouse , a leather miniskirt and 60's babies or even XXL plain sneakers.
Antonia pearl-style headband, Shrimps, € 175 on Matchesfashion
The pleated skirt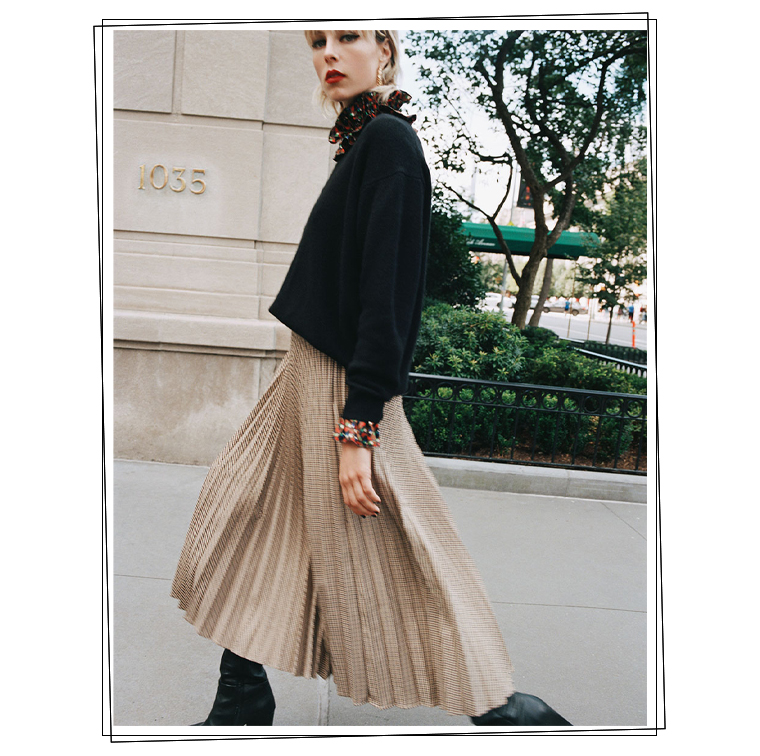 This winter, the midi skirt is the safe bet for anyone wishing to afford bourgeois credibility. Big comeback of the pleated version, with small checks to match the theme.
How to wear it? We break the austerity with platform sandals and socks, a long navy military jacket, a sexy hairstyle and a beautiful lipstick.
Pleated plaid skirt, Zara , € 29.95
The checked jacket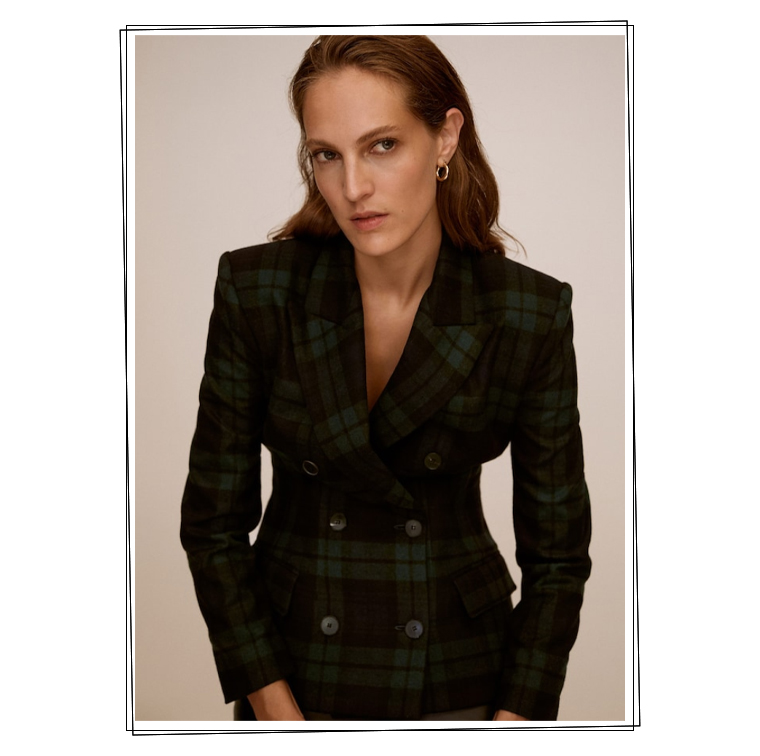 Think Queen Elizabeth on vacation in Balmoral . The tartan pattern darling of the Scottish nobility, continues to undermine racy Parisian.
How to wear it? We opt for ease by wearing it over a well-cut jacket in a prominent woolen fabric, which will stand out wonderfully on leather pants and over a pale blue shirt, not to mention beautiful golden jewelry.
Structured wool jacket, Mango , € 89.99
The bling ear clips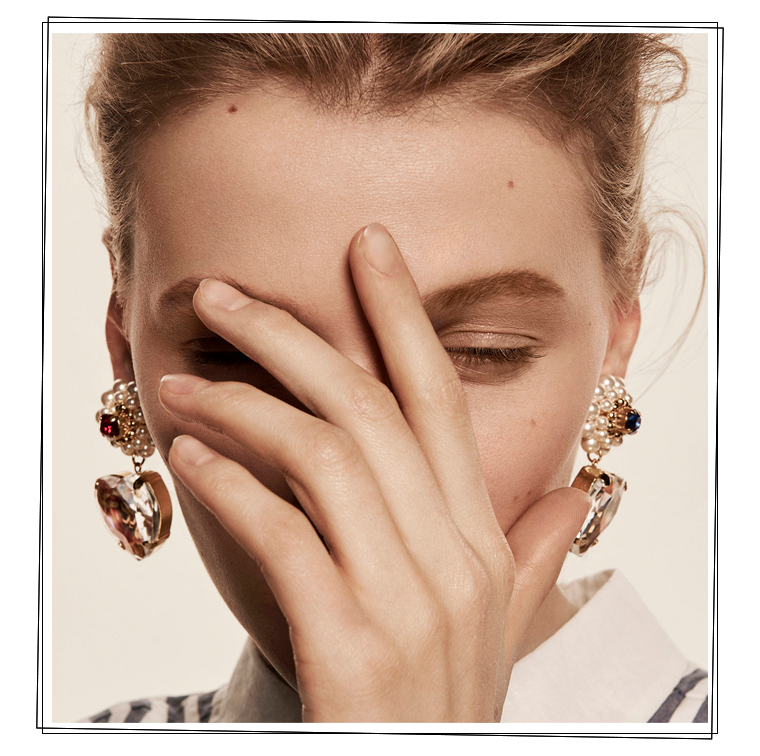 Having your ears pierced was once very frowned upon in high society. Suddenly, it is not uncommon to spot chic grannies adorning themselves with clip-on earrings . What we like about them is especially that we can maximize the hardware effect since it is not the ear that supports all the bling.
How to wear them? A gem, but twice as many shiny pebbles to illuminate the face with fresh makeup and a beautiful white shirt.
Pretty Kamasutra earrings, Chabaux , € 160
Retro ankle boots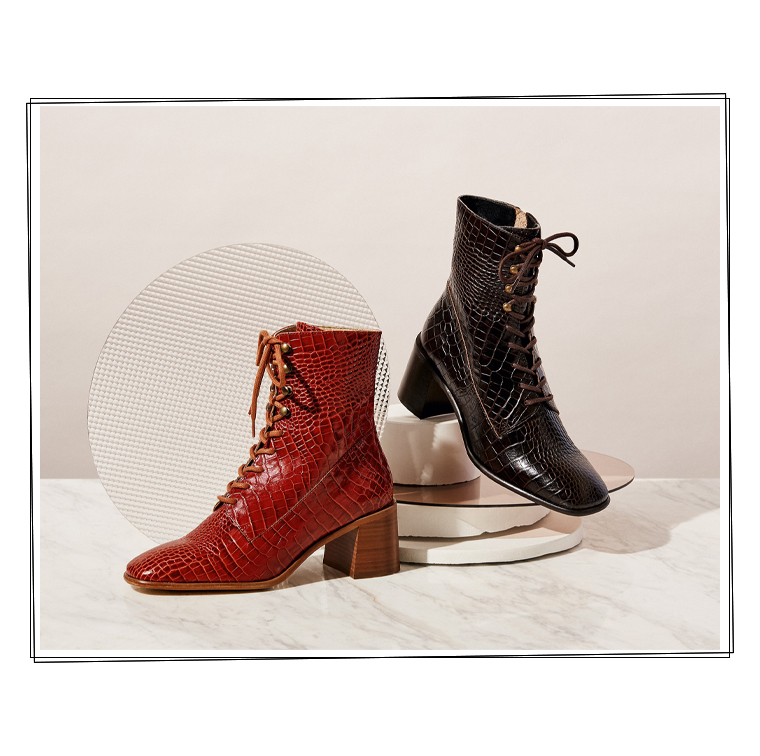 Cute, retro, elegant… Full box for the comeback of lace-up ankle boots and crocodile-effect heels .
How to wear them? Chic! They match with everything: ⅞ pants or boot cut, midi skirt, gray opaque tights (another accessory in the theme), little floral dress… In short, a smart and all-terrain investment that has a lot of fun.
Emma E8 Miista heeled boots, Anthropologie , € 190
Also discover the star shoes of the moment and the most desirable blouses of the season .