Intense joy. 10 years after LOL with Sophie Marceau , Lisa Azuelos once again directs the film of a generation. Her little nugget My baby once again portrays a troubled mother / daughter relationship with humor and delicacy.

It must be said that in the role of the mother, Sandrine Kiberlain confirms her immense talent as a " funny " actress and we are screwed up with each line. To play her youngest, the director called on her own younger sister, Thaïs Alessandrin who, therefore, already played the little sister of Christa Théret in LOL . A revelation ! Neither one nor two, we explain to you why you have to go for it.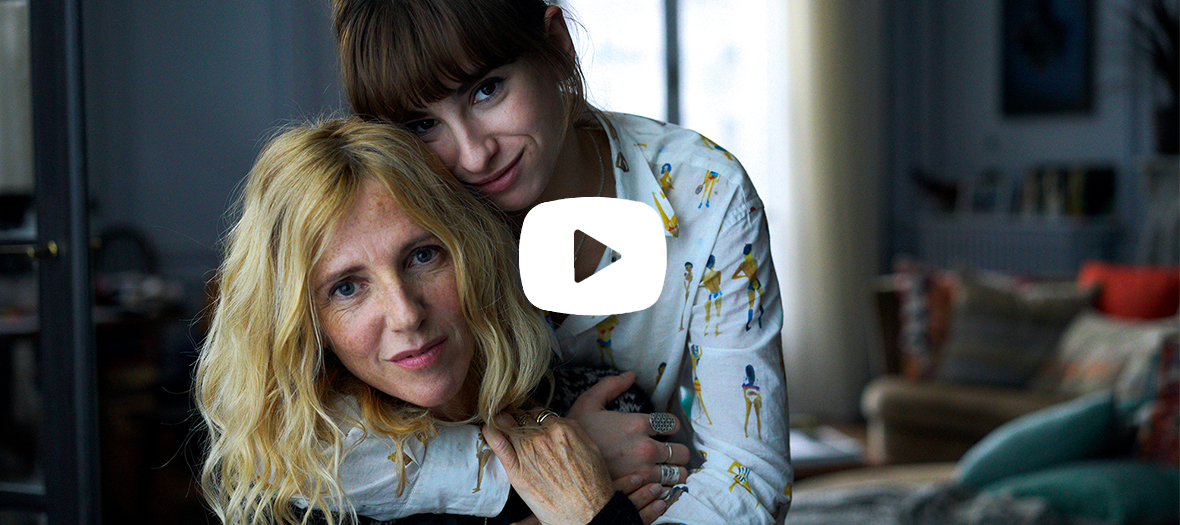 Héloïse, single, three children. Her odious ex-husband (exhilarating Yvan Attal ), gone to enjoy the joys of youth, is satisfied with the bare minimum in terms of education. Their two " big ones " have already left the nest. Remains the youngest, Jade, in the middle of cramming and decided to move to Canada after high school. But now, Héloïse is not really ready to let go of her little baby.

For two-part storytelling
In order to prepare for Jade's departure, Héloïse is keen to make new memories and films everything, all the time, from her daughter's morning cigarette to her revision sessions (more or less intensive ...).
And to make us travel in time and understand their fusional love, the director sets up clever ellipses at the time when the darling child did not leave his princess tiara. Enough to shed a little tear.

Because everything is inspired by real events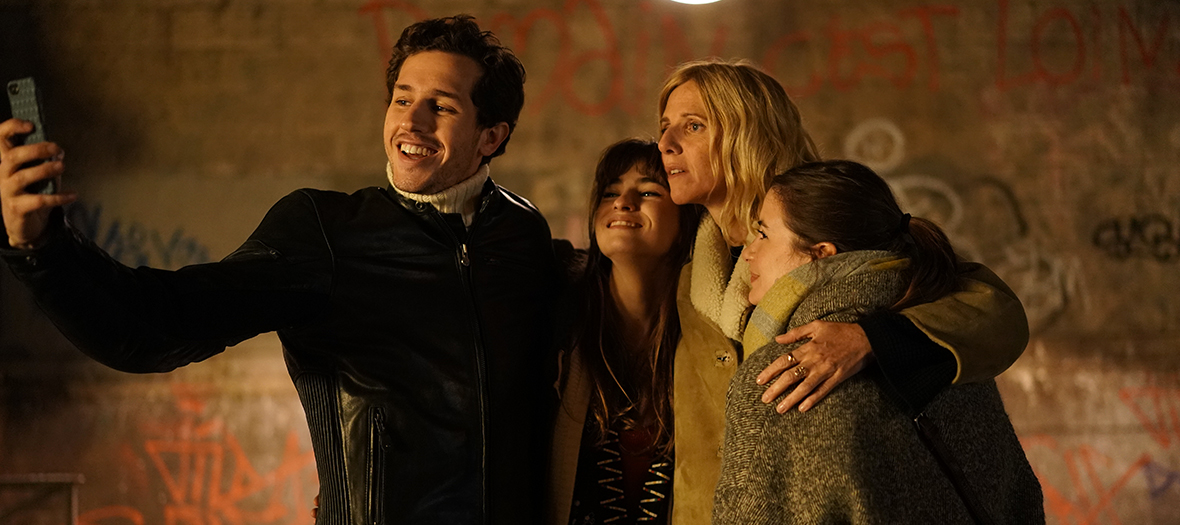 Namely that this relationship is completely inspired by the daily life of Lisa Azuelos and Thaïs Alessandrin , as the latter recently clarified on her Instagram account. And to complete the loop, Sandrine Kiberlain shares the same kind of relationship with her daughter, also 18 years old and actress in the making. No wonder, then, that the result seems larger than life.
Because you will necessarily find yourself there
Quarrels, cuddles in bed, confidences on the first emotions, up to the typical replies of an " attaching" mom a bit overwhelmed by events (" I do everything, me, here! "), Their relationship will inevitably remind you of past moments. with your own mother. Besides, we can only advise you too much to go and see it together.

Imperial, the actress is simply sublimated from start to finish in this hand-sewn role. Radiant as a bobo-cool matriarch, her humor overflows with each line, as well when she admits to having " the libido of a scallop " as during her monologue, already cult, to continue to moan alone while her daughter has already slammed the door for a long time. Frankly epic.
My baby, in theaters on March 13

Also discover The best binge-watcher series on the web and The new film with Camille Cottin and Fabrice Luchini .