It's collective hysteria on the side of the Star. A stone's throw (come on, twelve) from the Arc de Triomphe , luxury second-hand specialist Monogram has just opened its very first boutique. Pop aesthetics, funky playlist and it-bags galore: here, it's a bit of paradise for fashionistas who swear by Chanel , Gucci and Saint Laurent . We will explain everything to you.
Sell and buy
His first corner of the Galeries Lafayette already made it possible to touch in real life these unfindable nuggets and less expensive than in shops, since they were second-hand. At Monogram Paris Lab , the slow fashion mantra obviously still applies, with the added possibility of bringing your wonders to resell (allow about 30% commission). But also and above all, the shop offers an ultra-feel good staging of these fashion obsessions that drive us crazy: wallets in a vending machine, colorful bags presented in Barbie pink lockers, mannequins in fluorescent wigs ...
If the it-bags remain the stars, we will also note a nice selection of clothes (we bet the crack on the Saint Laurent dress with floral print) and accessories to fall in love with like pink Fendi boots , Chanel necklaces and belts , without forgetting the decor with the Hermès logo and the perfumes (new of course) from the eco-responsible house Judith . Have you spotted an item online and don't see it in store? If it's hidden in the stock below (a kind of cave of wonders capable of driving you crazy), we'll bring it up to you right away. Also note: the repair service, on estimate.
Our favorites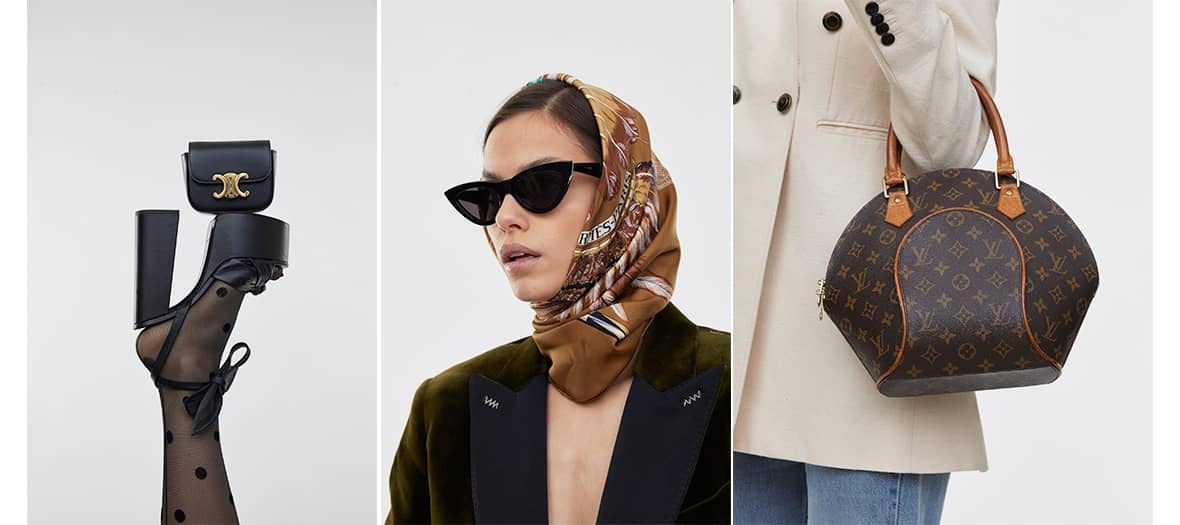 Among all these beauties, our fashion radar particularly beeped in front of a Chanel Timeless in red tweed (€2,990), Gucci houndstooth trousers (€490), a Saint Laurent Hobo in black and white leather (€1,190 ), the essential Chloé rubber ankle boots (€350), a Fendi mesh jacket (€700) or the perfection of a Triomphe canvas shoulder bag by Céline (€1,790).
Open Monday to Saturday from 10:30 a.m. to 7:30 p.m.
Also discover The first Grace&Mila boutique in Paris and the first Mackage flagship in Paris.