Okay, they're beautiful, slender, and incredibly tall. But what truly set the Fab Four – Naomi Campbell, Christy Turlington, Linda Evangelista, and Cindy Crawford – apart were their professionalism, charisma, and passion for fashion. Their nickname, "The Supermodels," also happens to be the title of an exciting new documentary series available on Apple TV+ starting September 20th, sure to delight fashion aficionados of the '80s and '90s. Let's take a closer look at the careers of these icons who revolutionized the concept of female empowerment.
Before them, models didn't have a say, often regarded as mere accessories to more or less couture creations. However, when Naomi, Christy, Linda, and Cindy entered the scene in the early 1980s, roaming prestigious castings in New York or London, their energy and friendship gradually disrupted the dynamics. These four striking beauties with strong personalities were determined to prove themselves, eventually overshadowing the designers they showcased.
In fact, associating their first names is enough to evoke the glamour of an entire era, with each embodying a distinct personality. We loved listening to them describe each other: for Linda, Christy is the "classic beauty," and Naomi is the "fierce goddess." Cindy Crawford, according to Naomi, embodies "the all-American girl," while Linda is a "chameleon" capable of adapting her personality to any conceivable photoshoot.
Through extensive use of archives and testimonials (Arthur Elgort, John Galliano, Edward Enninful from Vogue UK, Grace Coddington, among others), the series "The Supermodels" reveals how these creatures from all corners of the globe found their way to New York's most prestigious modeling agencies. Furthermore, these future Supermodels formed a supportive friendship that propelled them to new heights, essentially becoming the first influencers.
Edward Enninful summarizes it aptly: "We didn't have Instagram or Facebook, so magazines were the primary means to enter a new world, with people curating what culture should be." Behind-the-scenes at fashion shows, early setbacks (special mention to poor Cindy Crawford, forced to chop her beautiful hair for a shoot with Patrick Demarchelier), the need for recognition, power dynamics – you'll devour this four-episode miniseries.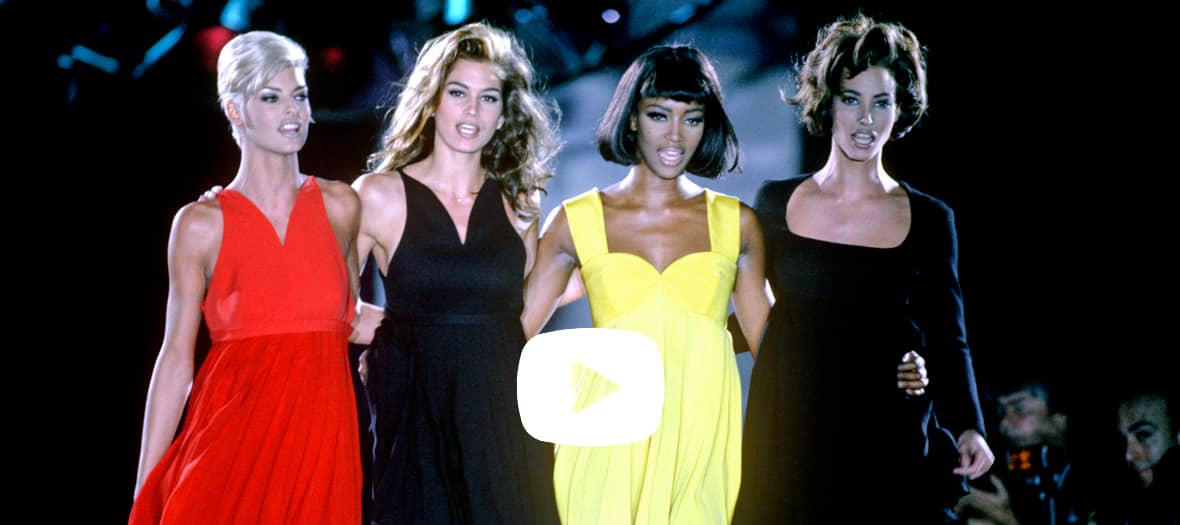 Available on Apple TV+ starting September 20th.
Also, check out five must-watch new series