If you religiously follow the fashion features of Do it in Paris, you must have spotted this real heart-throb. The first Parisian green jewellery, OR DU MONDE, is blowing its five candles and celebrating its 100 kilos of recycled gold to create romantic and elegant jewellery.
The new boutique to discover
The big news? The favourite label of Parisiennes in favour of sustainable fashion has just inaugurated its brand new boutique in the 2nd arrondissement. A chic, intimate and resolutely trendy setting highlighted by a vegetal allure with different spaces dedicated to trying on precious jewellery.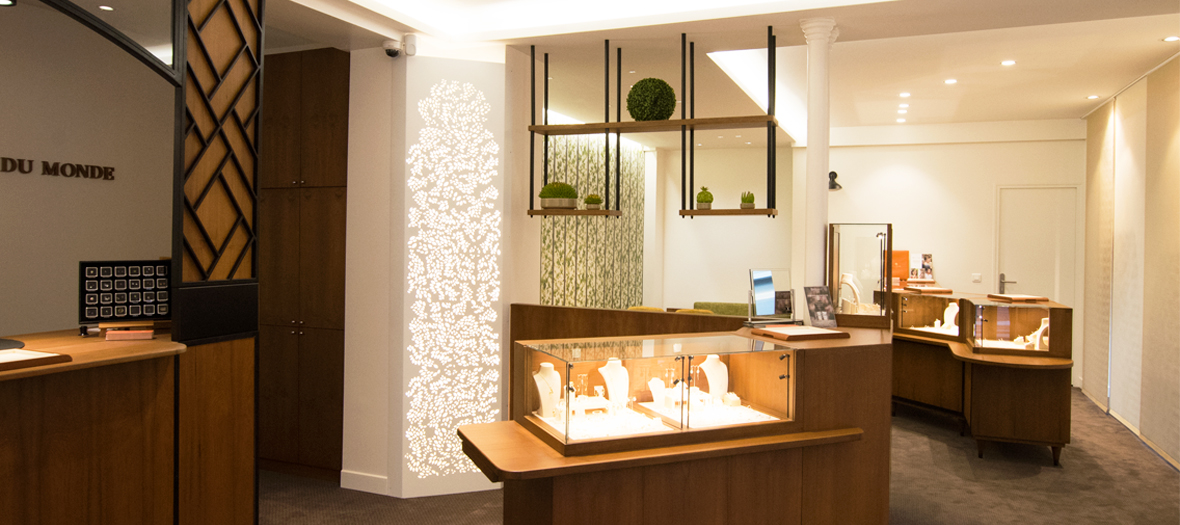 The perfect occasion to rediscover the cult pieces of the brand: engagement rings inlaid with sourced precious stones, as well as wedding bands in pink, yellow or white gold, in recycled gold for a more ethical approach and zero environmental impact. A great way to seal passion with an original and customized piece… Long live the newlyweds!
And for those who don't yet have a ring on their finger, amazing bracelets, necklaces and earrings in turquoise, aventurine, topaz, opal, garnet as well as tanzanite, to be worn as real good-luck talismans.
Green is the new chic
At the origin of OR DU MONDE, four members of a same family, concerned with changing the conditions of the jewellery industry. They travelled around the world seeking out the producers most conducive to developing sustainablility and the well-being of their employees. Clap, clap…
These precious stones are then enhanced thanks to the superb French know-how, and produced with customized 100 % made in France— all created in a Parisian workshop with talented artisans. So, after all this, it's not surprising at all that diamonds are a girls best friend!
Open Tuesday to Saturday from 11am to 7pm.
7 rue Notre-Dame-des-Victoires, 75002 Paris