The promise: a truly rejuvenated face without any injection nor surgery. Once recharged in oxygen and minerals, complexions are cleared, repulped, fresher, wrinkles are lessened and contours are redefined. Result, you immediately look 3 years less.
For whom? Those who want to keep time at bay without any risk.
The place: New York in Paris. A glam' and spacious loft, modelled after the cult Red Door Spa, flagship of the prestigious US brand. The place regroups the boutique with all the signature products of the brand and the very first treatment cabin in France.
The protocol: a good make up removal followed by an
« in-depth scrub ». The principle? Opening up pores to remove the excess sebum with a state-of-the art ultrasound spatula that does not harm skin. Then comes the key step of the treatment, an oxygen and mineral spray (zinc, calcium, carbon) with the help of a high-tech measuring tube. Infinite sensation of freshness for an ultra decongesting and moisturizing effect. Final booster, a mask to dope cell regeneration of the epidermis.
The added plus: you are systematically made up after your treatment to depart looking fresher and lovelier than ever before. We also like the 45 minute version at a small price (60€).
Oxygen Infusion, 60 minute treatment, 130€.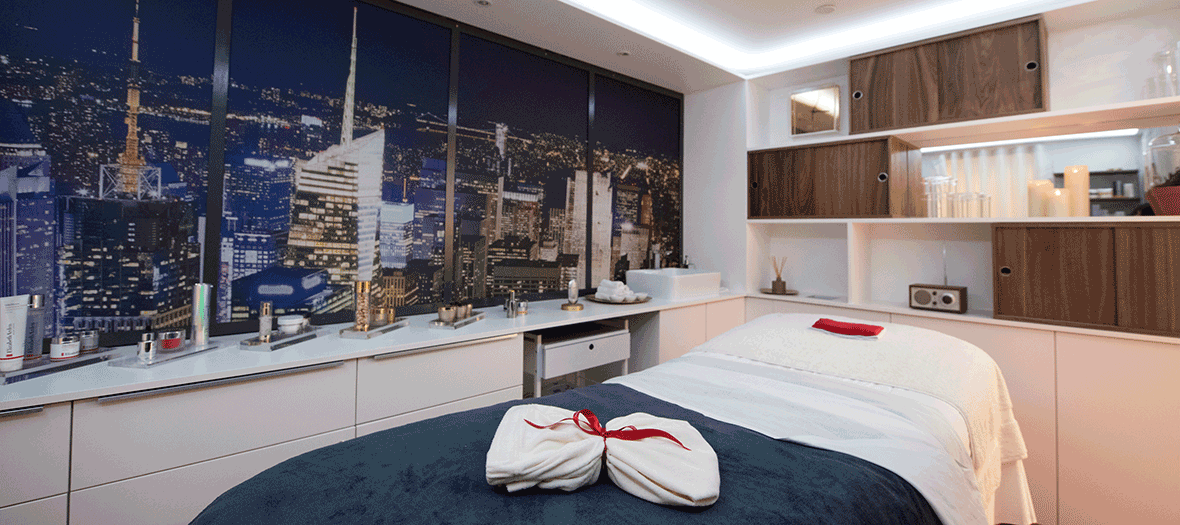 Open Monday to Saturday from 10am to 7:00pm.
Also discover the masseuse who eradicates cellulite.