We will be able to return to the cinema despite the theaters closed. It's cultural breaking news in the days of Covid. And this good news, we obviously owe it to the Karmitz brothers.
With MK2 distilled all over eastern Paris and their brand Paradiso , the duo Nathanaël and Elisha, early bobos, heckle the landscape of Parisian cinema with ever-disruptive concepts: Ciné Club Paradiso at the Grand Palais, festival in the courtyard square of the Louvre or with the Jean Imbert Ciné Club .
A boutique hotel in the 12th arrondissement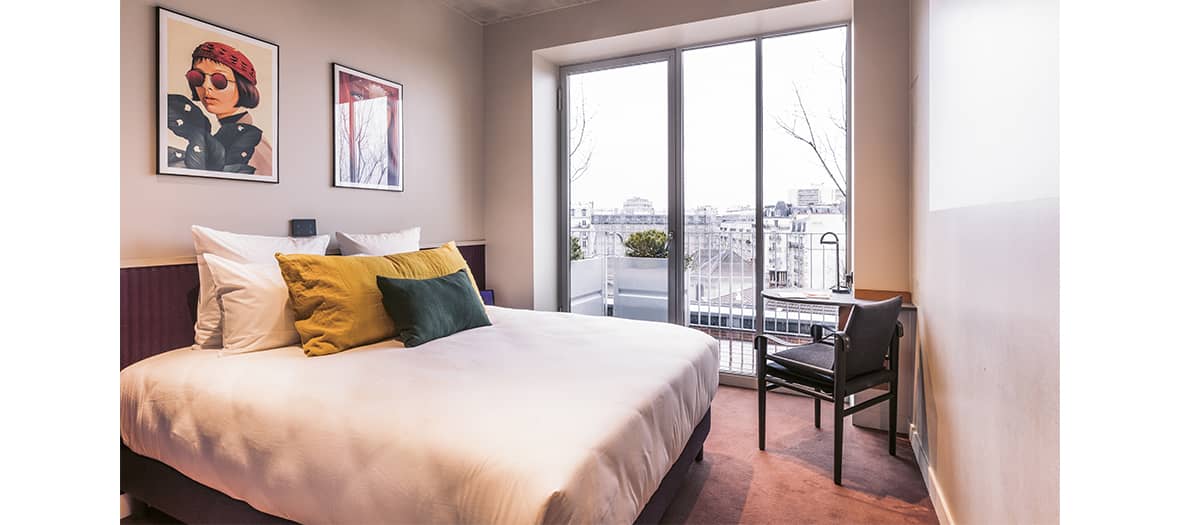 Their latest baby is like a bombshell, in the sexy sense of the term. Aim instead: backing onto the MK2 Nation , the Paradiso Hotel has just opened its doors and pushes the cinema experience even further.
Visionary, this boutique hotel in the 12th arrondissement was designed with a collective of friendly artists: Daniel Vaniche and Paula Castro for the architects, Alix Thomsen ( Hôtel Papillon , Folie Barbizon ) for the decor, Sarah Kahn for the DA, not to mention the lighting designer Philippe Collet and the collaboration of artists like JR and Christian Boltanski or Woodkid . Big heavy.
Ask for the program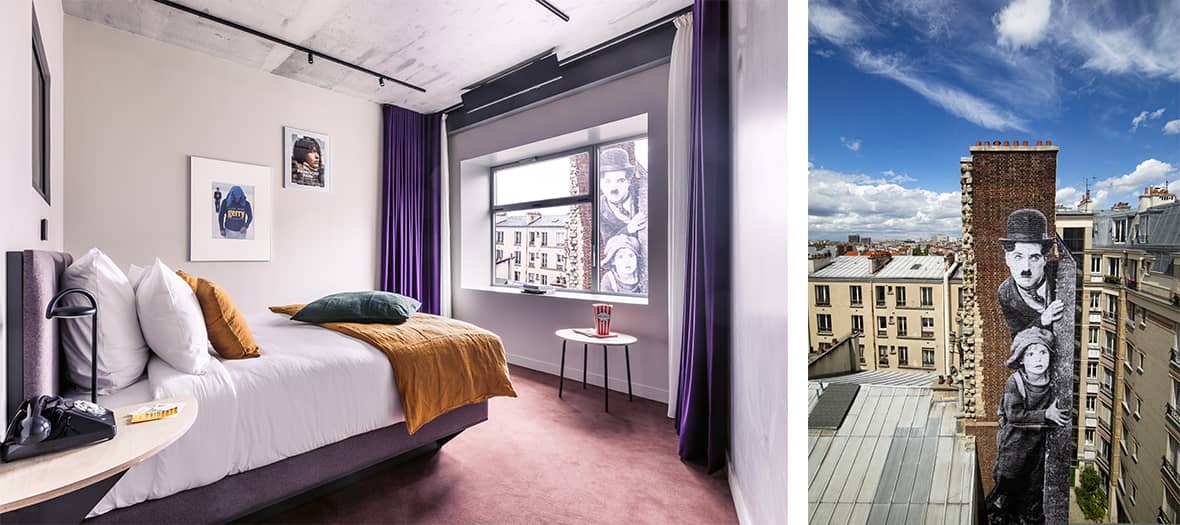 You are at the heart of a hotel cinema with private projection rooms in 2 suites to meet up with friends and organize a clandestine project.
The 34 other rooms (some with terrace: joy) are all equipped with an overhead projector with giant screens and a sound system that will make the Palais des Festivals in Cannes green with envy. Your bed: the best armchair of your life!
Cherry on the cake: MK2 film curation which changes every week, access to an online film library (not to mention Netflix and Canal +) ... Cherry on the cake for geeks: a partnership with PlayStation to equip rooms with PS5 consoles.
The coolest movie set in Paris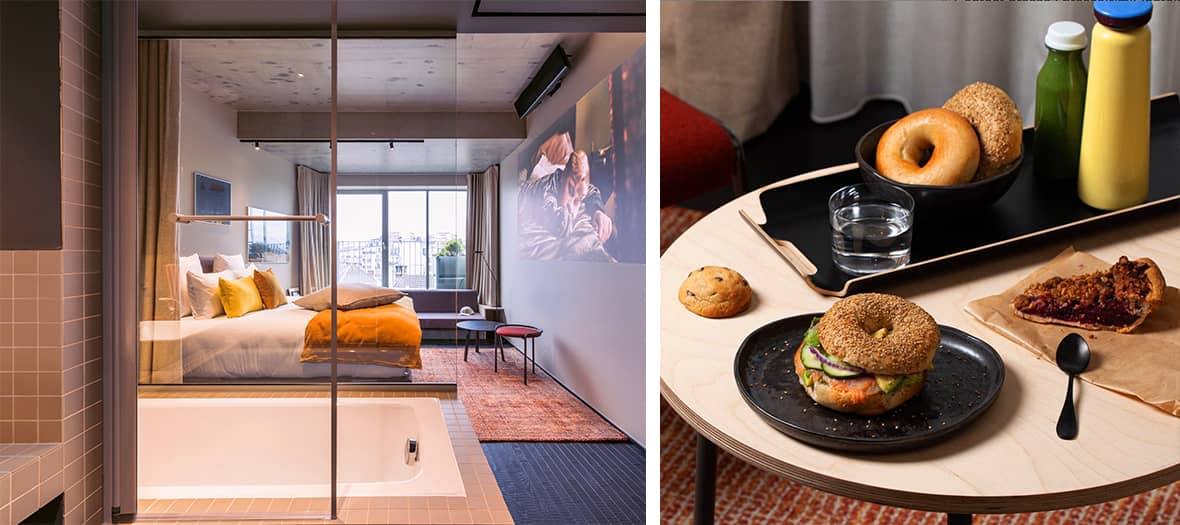 While waiting for the opening of the bistro in partnership with Bob's Juice Bar and the rooftop bar, room service assumes the coolest movie set ever, starting with small lattes, coffee and cookies for a tea party.
In front of his big screen: we order Moscow Mules, veggie bowls, variations of too good bagels, vegetarian boards like toast, hummus & guacamole, plain wines ... Happiness.

Without forgetting the best allies of a good session: popcorn, organic lemonade and chocolate cake filled with Ice Cream Sundae. Foodporn!
Rooftop & Karaoke
It is the most anticipated rooftop of the spring when the government decides to open the floodgates with, on the program, full cinema projections and a rooftop bar. We already dream of it.
More good news to come: a karaoke room, a coworking room for creative classes and private cinema boxes at the MK2 Nation to network with a private bar in the front row of a preview.
Room from 100 €.
© Romain Ricard
© JR
© @fredlahache on Instagram
Also discover these activities to occupy your confined evenings and the Barbizon hotel, the guest house less than an hour from Paris