The ultimate demonstration of the new frenzy that reigns: the irrepressible desire of stylish Parisians to afford pretty fashion pieces in the new boutiques that mark this season.
From the ultimate wardrobe signed Les Prairies de Paris to the perfect swimsuit from the young label Anja or the wonderful shoes from Vivien. 3 good reasons to go shopping.
LES PRAIRIES DE PARIS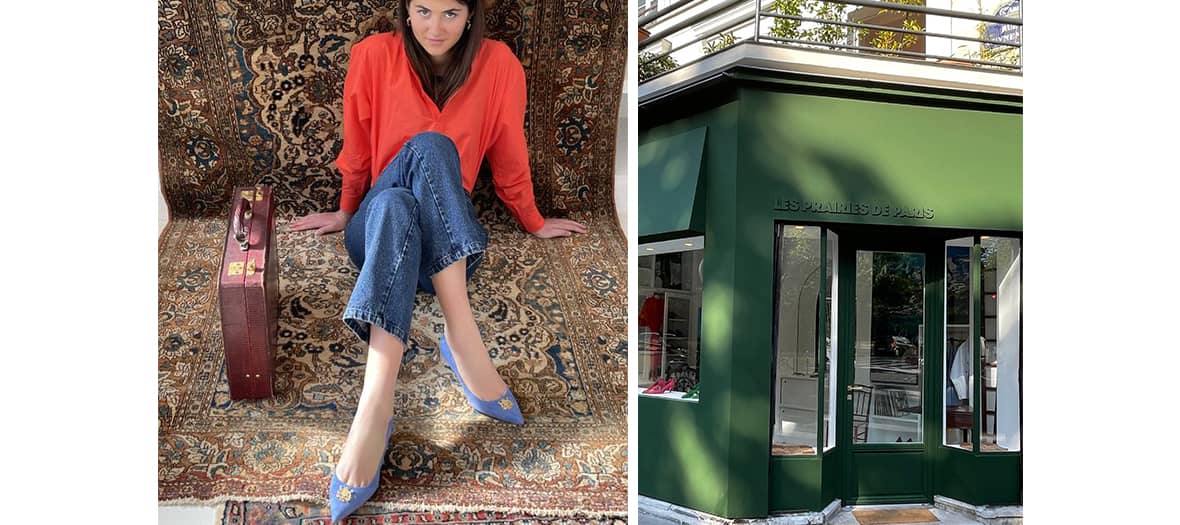 The place: after putting her brand popular with all fashion creatures (launched by her father) on hiatus for 5 years, Laetitia Ivanez offers the Prairies de Paris a frank comeback with a merchant site and this adorable little shop facing the Luxembourg garden . Its added value? It mixes fashion and art by inviting artists to appropriate the gallery space, with even a dedicated playlist and the possibility of purchasing the vinyls in question.
To grab: a decidedly Parisian cloakroom, effortless but manufactured in beautiful bright colors and cuts sharp as a pink Minishort (90 €), a white belted dress (430 €), a ⅞ jeans (180 €), a beautiful skirt sarong (320 €) or a unisex blouse designed weekly in different shades (140 €), all made in France.
The Prairies of Paris , 1 rue de Fleurus, Paris 6th
Michel Vivien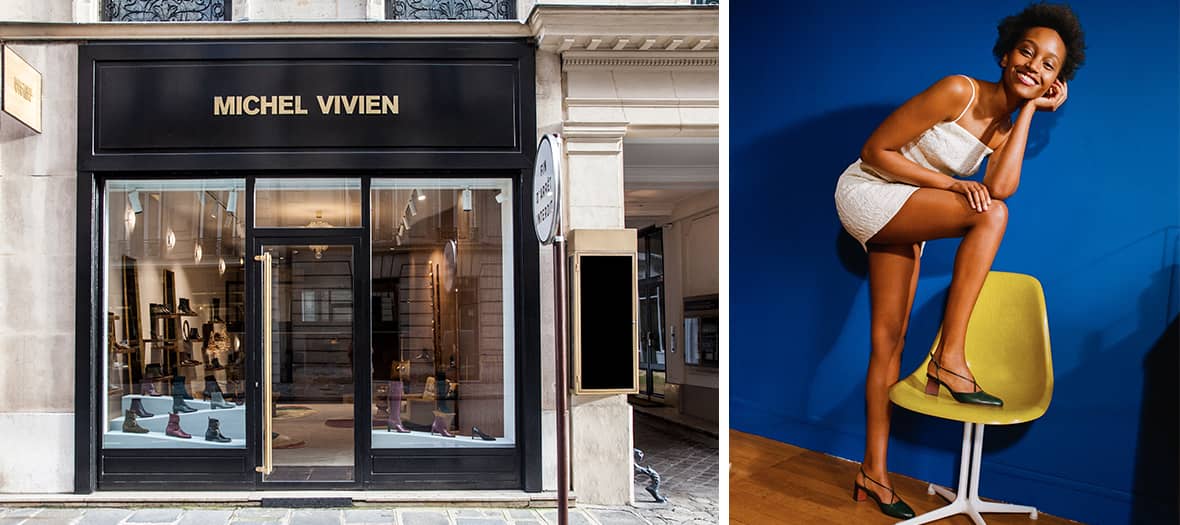 The place: rather accustomed to Parisian interiors and (too beautiful) design objects, the architect Sophie Dries signs the first and sublime boutique of Michel Vivien , located on the chic rue du Faubourg Saint-Honoré . A setting full of waves and wood, with some seventies references and antique furniture to die for. A true craftsman of daytime shoes, Michel Vivien has been working since 1998 to make shoes that are as comfortable as they are elegant. This is to say if this first physical place of sale was expected from aficionadas of the label.
To grab: the summer collection is a success, between the salomés in hazelnut patent leather (570 €), the adorable babies with straps in lagoon blue braided leather (776 €), the two-tone pumps (580 €) or the soft slippers in lambskin (€ 490) and flat sandals with straps (€ 470). An investment in itself, since the quality is really there for these pairs imagined to last.
Michel Vivien , 70 rue du Faubourg Saint-Honoré, Paris 8th
Anja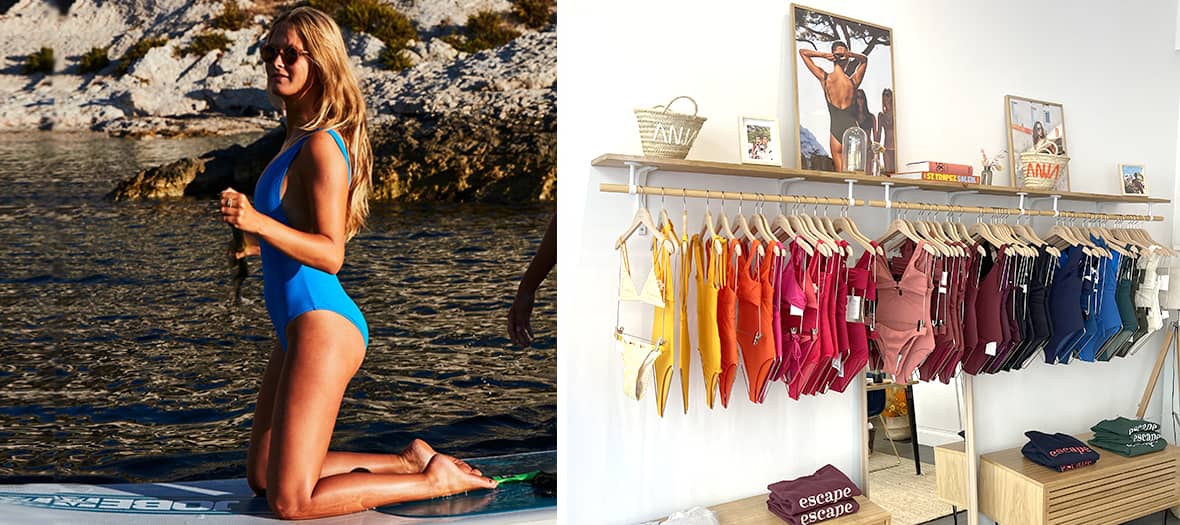 The place: what a nice surprise to discover the very first store of Anja , the swimwear label where every piece is sewn by expert seamstresses in Portugal. A real beautiful space with the airs of a Parisian apartment in the 16th district, where we recommend according to the morpho and where we spray a delicious perfume on the organic cotton pouch that envelops the swimsuit. To visit with your BFF to choose THE swimsuit for your summer.
To grab: a devilishly sophisticated chocolate, cream or pink one-piece (€ 120) or its equivalent in a high-waisted two-piece (low € 60), another bright red with a plunging neckline (€ 110), blue low-waisted panties navy for a good tan (50 €) to pair with a flattering khaki top that perfectly supports the chest (70 €) or the really cool striped models, in one-piece or bikini version (115 €), and even a collab crazy with Maria de la Orden including a striped swimsuit and a sublime beach dress (160 €) that even the saleswomen wear.
Anja , 5 rue Pierre Guérin, Paris 16th
Also discover the Samaritaine.