It's Saturday and it's a free for all. Rosé, aperitif, and a long-lasting evening, the usual… And what it we switched a lazy bones Sunday morning for a feel-good therapy?
A sunday under the sign of chill
Great news! In the mood for a little sun, eliminating the toxins of the night before, working on your bikini body and a fresh complexion? Nothing could be more simple.
Every Sunday during the Spring-Summer season, Passage du Havre is organizing sports courses in its garden. Chill and good vibes on the Passage rooftop.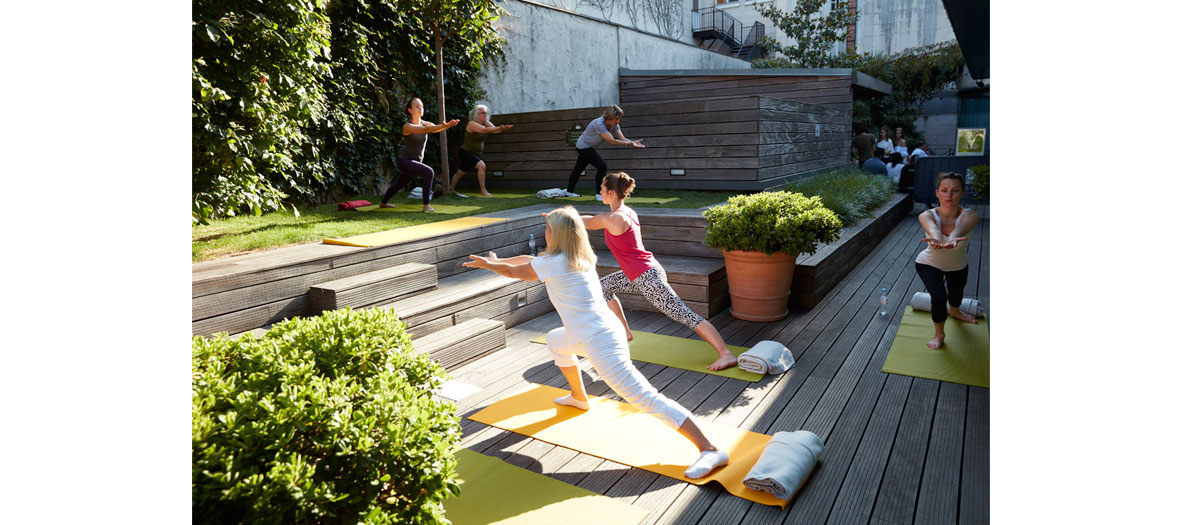 A little explanation. Yoga, Pilates, muscular reinforcement or stretching courses to be booked ahead of time, are 100 % free and are practiced 12 persons maximum so that the coach can follow each student from close up
Just book your free sports course, in keeping with your favourite timetable: 11:30am-12:30pm, 12:45-13:45pm or 2pm-3pm for lazy bones.
The must? Why not taking advantage of a shop-op session while you are at it.
Sign up on line here.

Every Sunday starting the 19th of May until 29th of September, except in August. To be noted: courses will be cancelled in case of bad weather.