And how about starting to think about our upcoming holidays? In order to dive into the dolce vita mood, the brand new boutique of fab swimsuits, Poolday Paris, has just opened its doors in the middle of Saint-Germain-des-Prés. Located on the Rue Dauphine, this pretty streamlined setting is an open invitation to travelling and clearly conveys the urge for a pool party just like in Miami… So step into real life with the vitamin-filled and Made in France models of this young label managed by three talented 25-year-old gals with a keen sense of business.
Obsession 70's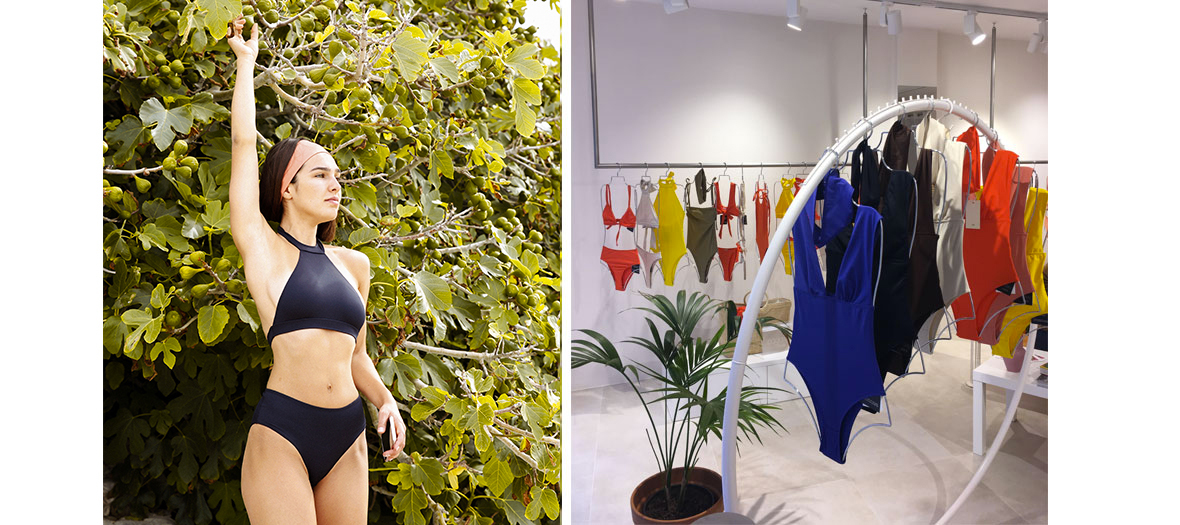 Fascinated by the retro cuts of bikinis going back to the 70s, Julia, who is in charge of artistic direction, draws her inspiration from films dating back to that period with a strong fragrance of warm sand for her models worthy of Brigitte Bardot's Saint-Tropez, Romy Schneider in La Piscine and other sexy James Bond Girls coming out of the water.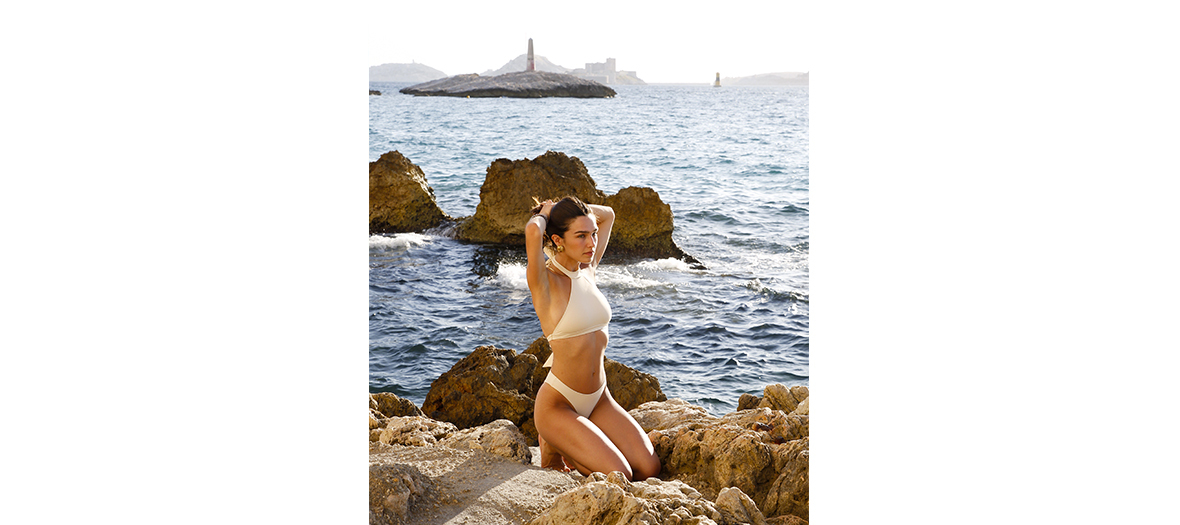 Here you will surely be able to find a swimsuit with major sex-appeal, amongst the plain colors, matching each carnation between sun yellow, chocolate, off-white, indigo, black, blush pink or orange—all very flattering. And the fun part is you can mix tops and bottoms with different shapes and colors amongst this top with a cute knot in front (€60), the high waist panties hiding that little tummy (€50), the swimmer top (€60) or you can wager on a bombshell one-piece such as the signature Saltwhistle with a deep cleavage (signature €110) or the Calarossa bustier (signature €100).
Bodypositive
At Poolday Paris, morphology is naturally enhanced. As proof, the winning owner trio composed of Julia, Gaëlle and Charlotte, with quite different bodies, wearing the same one-piece bathing suit in three different sizes— the result is always bluffing: like a second skin, swimsuits are tapered and sheathing, while remaining super comfortable.
Furthermore, conceived in top quality materials made next to Lyon, these swimsuits also happen to be highly resistant to chlorine and U.V. rays—so you can swim laps during several seasons. Jackpot!
Covid-19 measure: appointments are possible by calling 09 84 13 46 34 or by email: contact@poolday-paris.com to discover the boutique in small groups—Monday to Saturday from 11am to 1pm and from 4pm to 7pm.
Discover also the first French boutique of Samsøe Samsøe