Something old, something new, something borrowed, something blue? Not sure this good luck saying works in the case of Agnès and Alex. Quadras, the brand new dramatic comedy in eight episodes is the chorale tale of a wedding. The couple is surrounded by guests all going through an existential crisis. From the former erotonomaniac to the depressed sister, the ambiance is going to heat up between the petits fours and the wedding cake. A quick look at the seating arrangement around François-Xavier Demaison.
Agnès and Alex, the newlyweds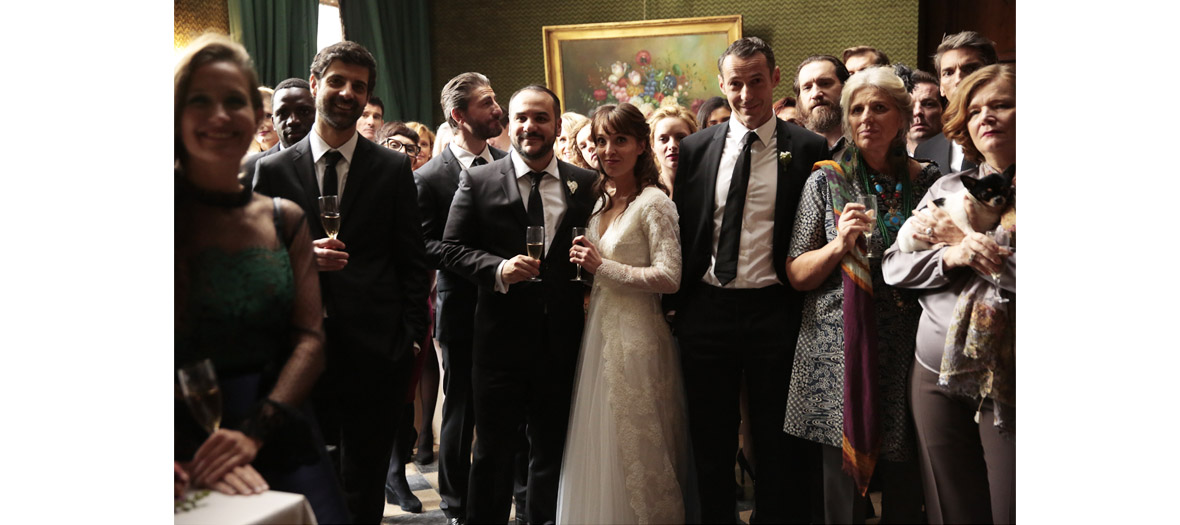 Profile: Lovestruck, the forty-year-olds have dumped their wife (in his case) and long-lasting companion (in her case) to officialize their love at first sight in front of the Mayor. Problem: a few skeletons in the closet…
Potential breaking point: 50 % Out of left field, Agnès makes a stunning revelation. Will their love survive episode 2 ? You will know it while watching the final of Quadras, a series with well-dosed cliffhangers.
Anne, depressed bachelor sister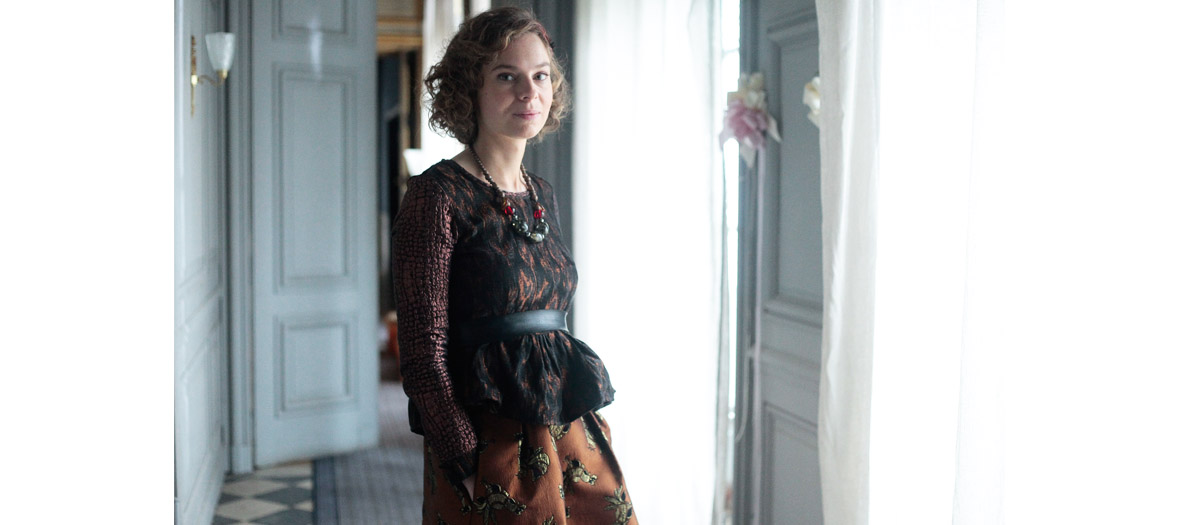 Profile: It was a mistake to invite her. At the end of her rope, this teacher, who is part of the anti-globalization movement, constantly harping on negative world issues, is a real champ when it comes to ruining an ambiance. Actually, the episode dedicated to her is the funniest of the entire series. Don't miss the scene where she literally goes ballistic in front of her students: « Now, the first one who opens his mouth will go into foster care». Cult.
Potential breaking point: 80 % Totally blasée, the 30-year-old has given up on meeting the prince charming. But it's always when you least expect it that happiness knocks on your door …
Katia and Damien, the bobo green couple
Profile: They left the city to go live in the country. Tired of living at night, Damien, DJ, and his wife Katia moved to bucolic Fontenouille in order to grow organic veggies. Taking along with them their Gothic 15 year old teenager, Roxane.
Potential breaking point: 0% A solid couple. By getting away from urban frenzy, these Parisians have avoided a burnout. Hurray for permaculture !
Philippe, the BFF playboy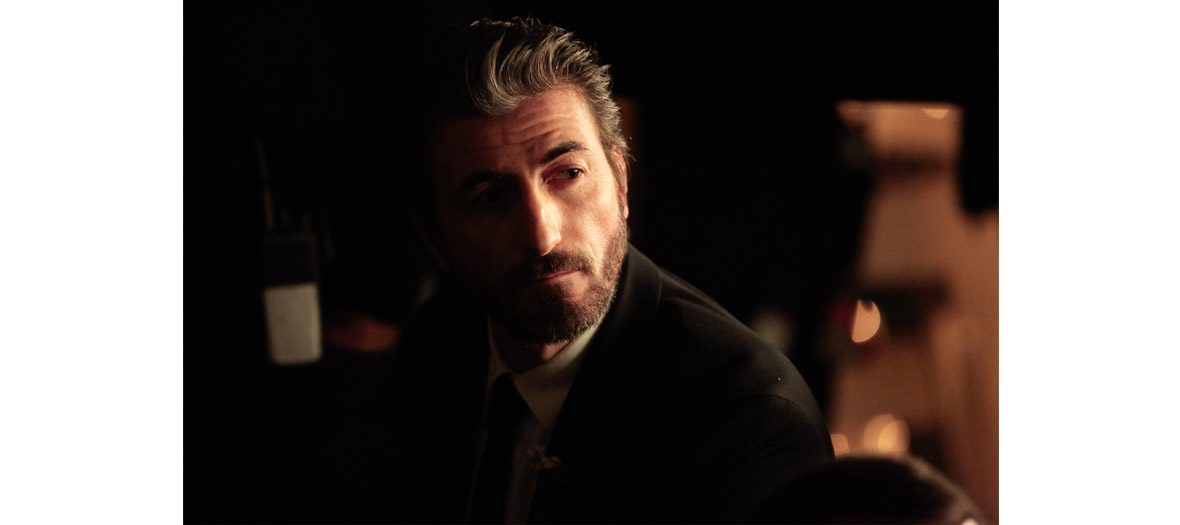 Profile: Like Jacques Dutronc, the journalist likes girls. Especially if they are young… and not very clever. A die-hard bachelor, this good looking man with greying hair spends his evening on the phone, looking for a potential plus 1.
Potential breaking point: 40% The Don Juan, who is a tad looser, turns out being a dedicated ally during the tempest his friends are going through. Probably because he also has some dark secrets himself.
Katia and Damien, the bobo green couple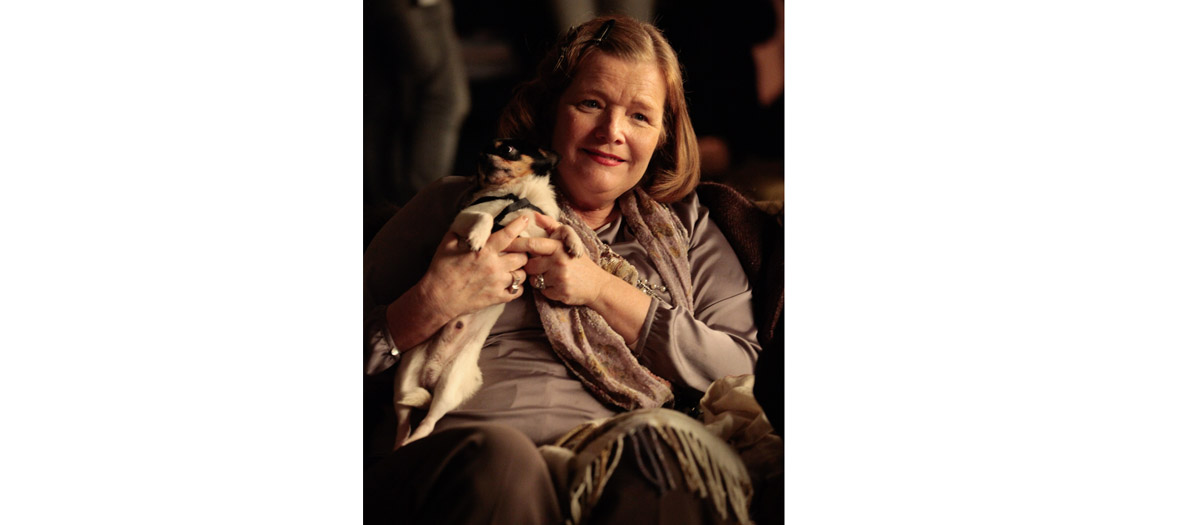 Profil: Her nasty tone makes us want to dislike her right at the outset. She hates Agnès and makes that very clear. But behind the mamma with an acid tongue hides a great heart.
Potential breaking point: 5% Agnès stole her son from her, but Myriam can count on the affection of her faithful doggie Orlando. And not just that…
Mélanie, the former erotomaniac
Profile: Totally nuts.
Potentiel craquage : 100 %. Convinced that Alex is the man of her life, she is going to do everything she can to be part of the wedding and create havoc. Even if it means sneaking in through the kitchen and listening behind doors.
To be discovered on the 19th of September on M6 at 9 p.m.