His CV: Catherine Deneuve's legendary blond, Eva Green's dark chestnut, Tilda Swinton's colorful metamorphoses: all him. Christophe Robin is to color what Christian Louboutin is to shoes, the ultimate reference point of chic, of excellence, and of Parisian know-how. Until now, the most-cited red carpet colorist worked his magic discretely in a confidential suite at the Meurice. But he recently left that prestigious palace, relocating his salon to the heart of Montorgueil.
The spot: an infinitely welcoming, old-fashioned space, which reaches out length-wise like an Orient Express wagon. Surrounded by patterned wallpaper, red velvet curtains, a leopard-print floor, pink leather armchairs, porcelain trinkets and art books, we might as well be in a 1960s' actress's studio. The apex of chic, authentic silk kimonos replace bathrobes. Not even counting the house rooibos to sip while being sampled.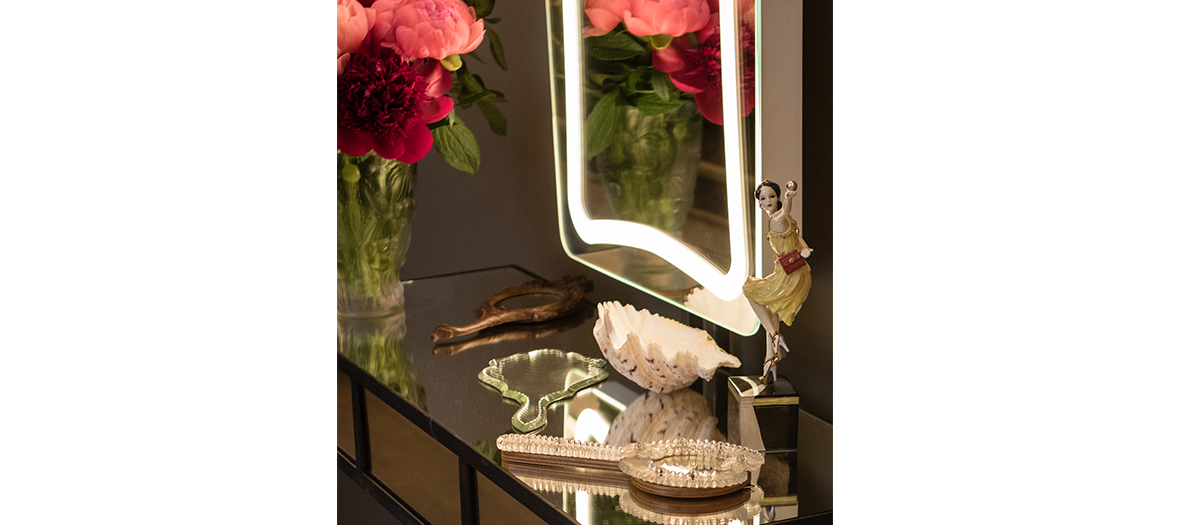 Absolute must try: obviously, the color. But don't even think about switching from auburn to platinum just because you want a change. Christophe Robin's mantra? Reassure. Sometimes, a simple treatment is enough to revive color and restore morale. Not even talk to him about trends. The only important thing is to make you the best version of yourself.
The extra: the shop in the entryway, where you're invited freely to try Christophe Robin's products – including his legendary lemon cream and the lavender oil with a cult following. The deal? A free shampoo. Though it's up to you to do the blow dry. Awesome!
From 200 € for coloring, treatment, and blow dry.
From Monday to Saturday, 10am to 7pm.
Also discover the hair salon of Béatrice Leroi.