Do you fancy a Frenchy spy thriller? In three skillfully conducted episodes, Thanksgiving , fomented by Nicolas Saada ( Spy (s), Taj Mahal ) draws a fool's game between husband and wife against a background of industrial espionage. Intimate and paranoid at will.
A good couple in all respects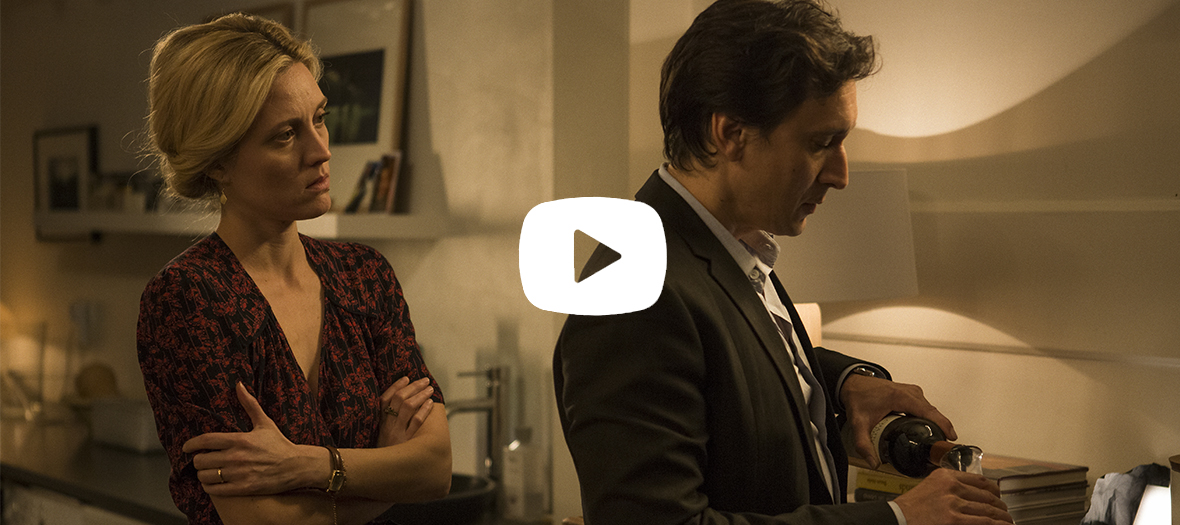 Vincent and Louise Mercier? The perfect couple. Fine, prominent jobs (he in cybersecurity, she manages a luxury real estate site), an apartment in Paris (equipped with a child, which we can see), weekends in Normandy with their American friends : on paper, the life of Cocagne. Except that. Under the varnish of appearances , lies and cover-ups emerge. Under the influence of a counter-espionage investigation after the pirating of his top secret software Splendor, Vincent falters. Fleeing, feverish, he suspects Louise of cheating on him. Except that (spoiler-free), it's a much more dangerous secret that Louise hides from her dear and loving one.
A Mr. & Mrs. Smith in Hitchcock sauce
"I don't think you ever know the people you live with. Even when we share a long story, there remains a dose of secrecy, linked to the loneliness of each one ". Far from the radical realism of the Bureau des Légendes , director Nicolas Saada (also film critic and screenwriter for Arnaud Desplechin) immediately places the cursor on the intimate side. Beginning as a trivial couple story, the series plunges us into the heart of a fool's game where confusion and paranoia are king. No James Bond gadgets but ambiguous characters (in the cast Grégoire Colin, Evelyne Brochu and Hippolyte Girardot do wonders), a heavy atmosphere and a feeling of palpable danger (supported by an excellent soundtrack by Grégoire Hetzel). In short, a sense of psychological suspense that is reminiscent of the master of the genre, a certain Alfred Hitchcock .
Verdict? To see if you run away from action movies
You run away from action films on amphetamines . This bourgeois thriller does not revolutionize the genre but its intimate cachet succeeds: to keep us going for three good hours. That's not bad.
Watch streaming from February 21 to March 30 and February 28 at 8:55 p.m. on Arte.


Also discover the Frenchie blockbuster which is overshadowing Hollywood.