It's time to reunite with your favorite superheroes in a breathtaking new series inspired by the best-selling comics The Boys by Garth Ennis and Darick Robertson . Find them bigger than ever on Amazon Prime today with a series designed by showrunner Eric Kripke ( Supernatural, Timeless ).
Superheroes worse than politicians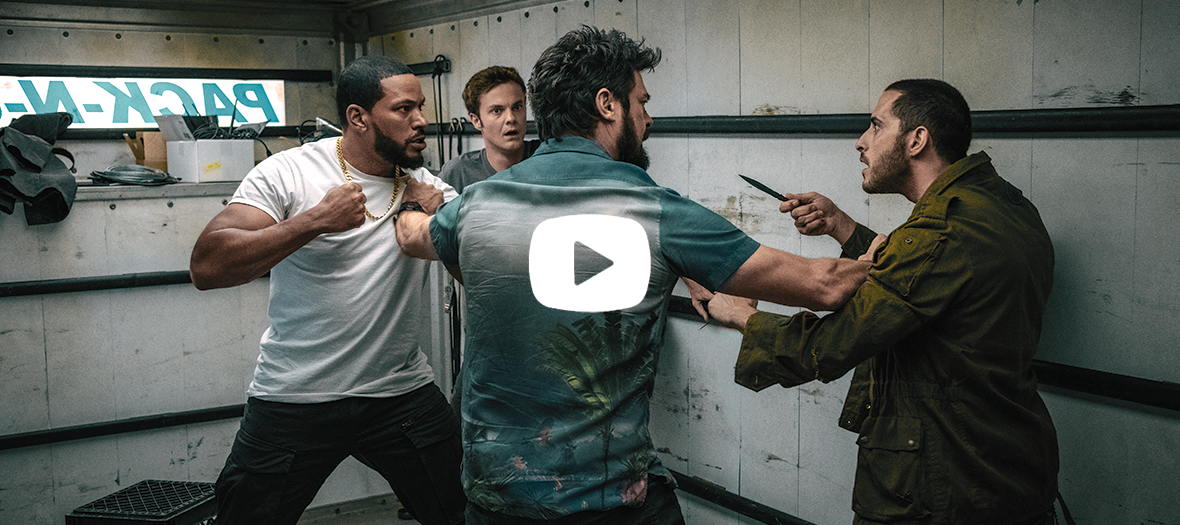 What if superheroes abuse their superpowers? This is the premise of this brilliant series. Welcome to a world where Captain America and the like have betrayed their ideals, are omnipotent on news channels, The Tonight Show included, and have succumbed to the sirens of tongue in cheek and corruption.
This is where The Boys come in! A duo as improbable as they are effective which tries to bring down at all costs this new class of " super powerful " by embarking on a heroic quest for justice.
A shock duo against social injustice
At the origin of this revolution Billy Butcher ( Karl Urban ), a member of the FBI ready to do anything to bring down the mafia of superheroes. To do this, he enlists Hughie ( Jack Quid ), eager for revenge.
Hughie is a real skinny alive. His girlfriend has just been mown before his eyes and with impunity by A-train , who denies the accident he caused.
We adopt it with our eyes closed… Jump on this satire of modern society with the super heroes of our childhood dismantled one by one. Because this comic book brilliantly denounces the shortcomings of current leaders (so well exposed in Le Baron Noir or House of Cards ) through characters idealized by the consumer society ... that comics have chosen to corrupt to the core for give scope to his fiction.
Note : the fantastic character The Deep , played by Chace Crawford aka Nate in Gossip Girl .
Also discover: season 3 of La casa de papel finally on Netflix and the final season of Orange is the new Black .