Ava DuVernay tells the story of the " Central Park Five " in the breathtaking miniseries When they see us , already available on Netflix . This court drama of the 90s had moved all of America. Today we are rediscovering this news item in a new light.
Why you absolutely have to watch it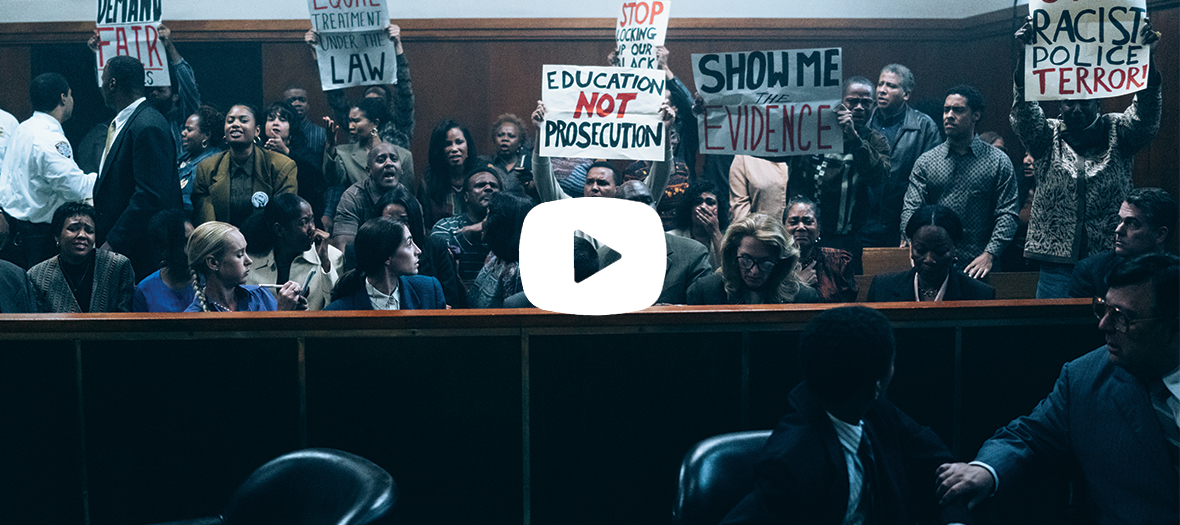 This documentary mini-series looks back on the story of the " Central Park Five " a group of teenagers wrongly accused of rape by Commissioner Linda Fairstein who was in charge of the investigation in 1989. We rediscover the social division and abuse of power that (too) often take place in the United States.
Impossible to miss the presence of Donald Trump who was then only a real estate tycoon and publicly demanded the death penalty for these 5 boys.
Felicity Huffman, Brighter Than Ever
The exceptional performance of the actors transcends this true masterpiece in emotion. Notably Felicity Huffman aka Lynette Scavo in Desperate Housewives who perfectly embodies the hyper-cold, narrow-minded, infused commissioner of ordinary racism typical of 90s white America.
Conversely, actor Jharrel Jerome explodes in the role of the youngest black of the youth gang, as injustice breaks the heart. We witness, unarmed, the descent into hell of a talkative young man drawn into madness. At only 16 years old, Korey Wise is exceptionally placed in an adult prison to worsen his judgment. He suffered the worst treatments there.
Ava DuVernay: an extraordinary director
This Netflix author series had everything to be a critical hit. Because Ana DuVernay is one of the most quoted Hollywood directors of the moment, after the success of 13th which chronicles the massive incarceration of African Americans or Selma , the film which recounts in beauty the struggle of Martin Luther King .
Why do we love it? Because after having studied African-American history at university, she made strong, touching films on this social subject. Note: she is also the founder of the African-American Film Festival Releasing Movement (AFFRM), an association that aims to help African-Americans succeed in cinema.
Verdict?
Neither one nor two, jump on this series for 4 hours of thrills which brilliantly criticizes the flaws of the American legal system , too often on the side of rich and powerful white men (versus the black and Latino community, often wrongly accused). A sensitive portrait of the injustice inflicted on 5 innocent young boys and their families who are trying to survive the violence of what is happening to them.
Available on Netflix.
Also discover: Games of influences, the best series of the year and season 5 of Black Mirror .