Developed by the California culture of the body, popularized by "fit girls" and other healthy influencers, Indoor Cycling is THE big trend in fitness clubs: or to work tone muscles as a group with a coach while pedalling on an indoor bike. We have tested for the newcomer: Summit Cycle.
The principle
The brief. 45 minutes of ultra motivating collective class dispensed by a coach with pop music full blast for an entire body workout with avec enthusiasm!
As instrument of torture: connected bikes that constantly indicate the rhythm of the person pedalling (rotations by minute or « RPM »), which entails being always in phase with the indications of the coach and being challenged to follow the same rhythm as this pro. The purpose of this intense cardio training is to burn a maximum of calories in a minimum of time. The hardest is to tie up your feet in special shoes supplied by the club; for the rest, it's even quite pleasurable and one ends up with a silly smiling forgetting the difficulty of the exercise.
The ambiance
Built by experts to improve sports persons performances. This innovative gaming system enables a playful approach in order to remain motivated, along with a personalized follow-up of the performance and the choice of the course (sprint, physical condition, competition, power…). With this constant research for surpassing one's self in music. We understand why Summit Cycle quickly seduces aficionados of indoor cycling but also a wide array of urban sports types!
The place
It's in a new elegant studio of human size, located at the heart of Paris, that the two founders, Antoinette and Camille are offering indoor cycling sessions. This small haven of peace for sporty types welcomes us in a modern and streamlined decor where the shoes are distributed. In the locker rooms with design built-in lockets one finds the legendary luminous mirror for the famous "before/after cycling" selfie in Kim K mode. In the huge room immense, we continue with showers and piles of towels or Rituals products and its perfect treatment kits waiting to pamper us after our efforts.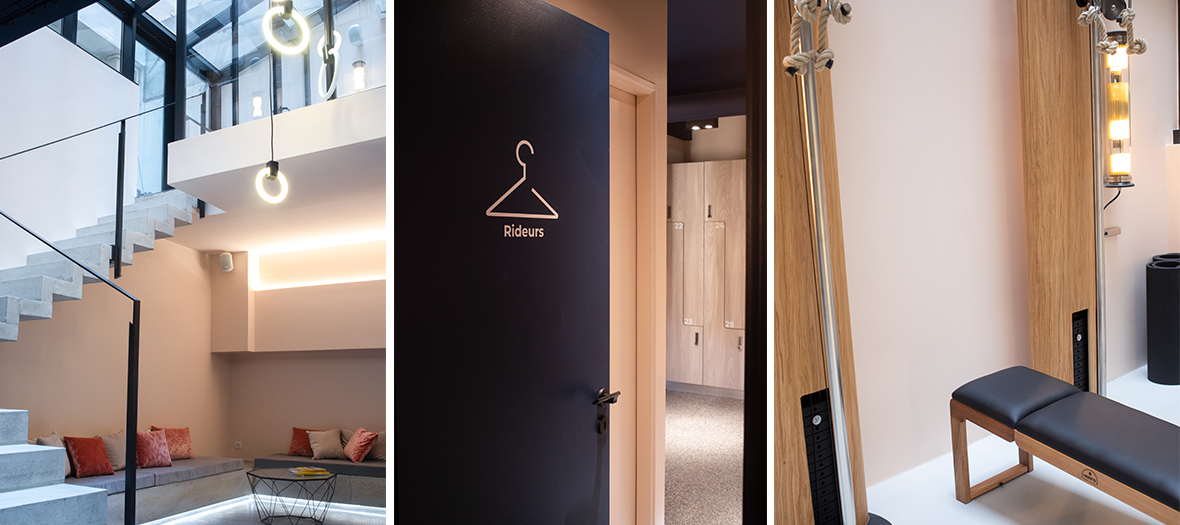 Welcome offer: €27 for two sessions, €220 for ten, €400 for twenty.
Also discover Reformation Pilates: the gym where all the models train