© Seacia Paul / Netflix
Loosely based on Her Majesty of the Flies , in which a group of teenagers find themselves left to their own devices without adults, Society , the new Netflix series is presented as a modern take on William Golding's cult novel .
A world without parents full of teenagers, what is it? The show's promise says it all: "Freedom can be fun, but it can be dangerous too." Demonstration in 10 episodes.
The pitch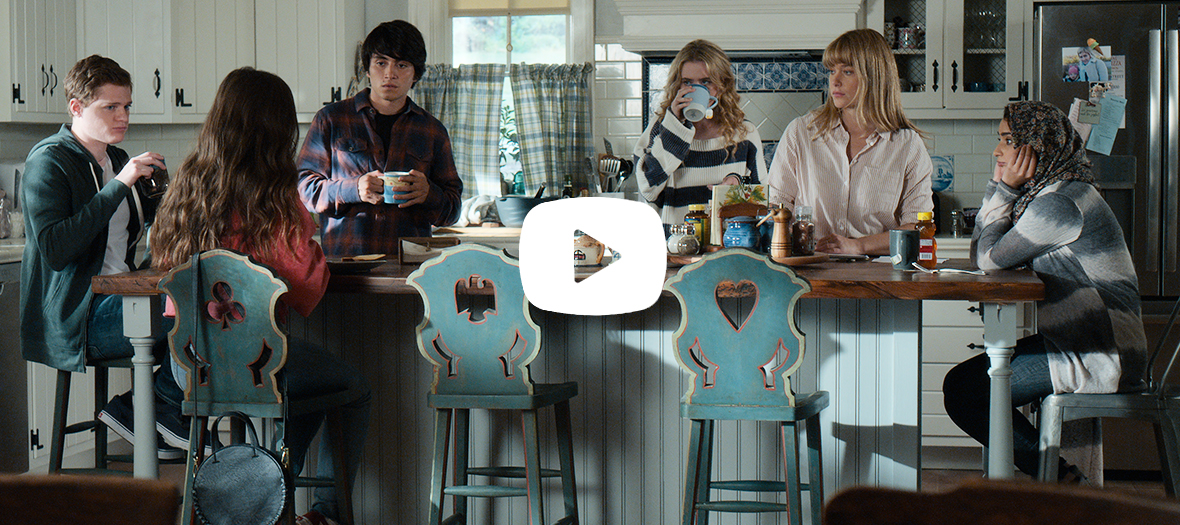 High school students from New Ham, a middle-class town in New England, embark on an abruptly interrupted nighttime coach trip. The adolescents then return home and discover that the entire population has disappeared, that they have no contact with the outside world and that it is impossible for them to leave the city. We will have to manage without an adult. Here's a rather intriguing starting point for a totally addicting series.
A super powerful teen show
In the initial work Sa majesty of the Flies , the boys, forced to live in autarky on an island, develop a micro-civilization and a religion, both based on violence ...
The series offers itself a sacred mix of genres. Its creator Christopher Keyser ( La Vie à cinq ) sees Society as a tribute to the classic of English literature, highlighting characters on the register of sexy romance and drama specific to teen series such as 13 reasons why or Sex education .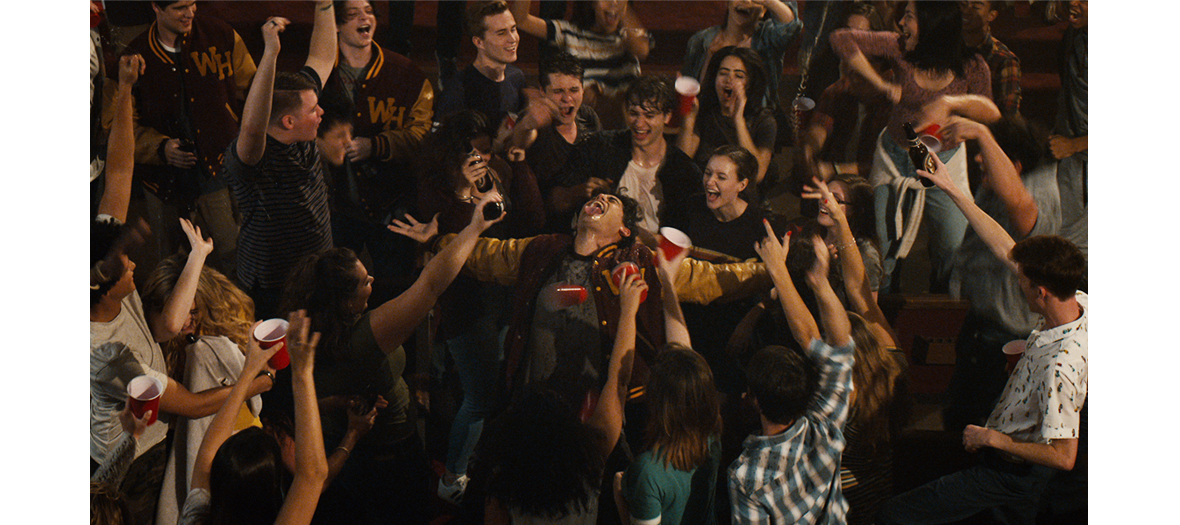 At the center of the plot: power struggles. Several characters quickly stand out, like Cassandra and her sister Allie, determined to take responsibility and become a leader in this new society.
But there is also Kelly, who hesitates between the serious Will and the nonchalant Harry. And in the middle of it all, the disturbing Campbell, embodied by the revelation Toby Wallace , turns out to be ambiguous. Between these strong characters, alliances are made and broken very quickly, as well as ultra-violent clans.
Another strong point: the cheerful cast. To give a very contemporary anchor to the novel by William Golding published for the first time in 1954, the new rising stars of Hollywood were summoned: starting with Kathryn Newton ( Big Little Lies ) Grace Victoria Cox ( Under the Dome ), Olivia DeJonge (discovered in The Visit , by M. Night Shyamalan) or Rachel Keller ( Legion and Fargo ).
New revelations like Jacques Colimon or Gideon Adlon offer a beautiful complexity to their characters, who are never what they appear to be and marry wonderfully the ambiguities of a deliciously tortuous scenario.
From May 10 on Netflix
Also discover Sex Education, the new Netflix series with Emma Mackey and Gillian Anderson .