Seventies, porno gay, serial killer, Vanessa Paradis. Do these four notions sound incompatible? Yet, it's the winning combo behind this second totally off-the-wall and baroque long feature by Yann Gonzalez (Les rencontres d'après minuit with Béatrice Dalle and Eric Cantona, that was him). Un couteau dans le cœur created the buzz at the Festival de Cannes, and we explain why.
Paris, Summer 1979
A low-budget pornographic film producer played by the highly seductive Vanessa Paradis), who hits the bottle and has just been dumped by her film editor, tired of her mood swings. To impress her, she decides to shoot an ultimate ambitious film, backed by her accomplice just as peroxided as she is (our darling Nicolas Maury, spotted in 10 pour cent). Small hitch, a masked SM serial killer attacks the actors (armed with a horrible black dildo / pen knife) and spreads havoc amidst the joyful group.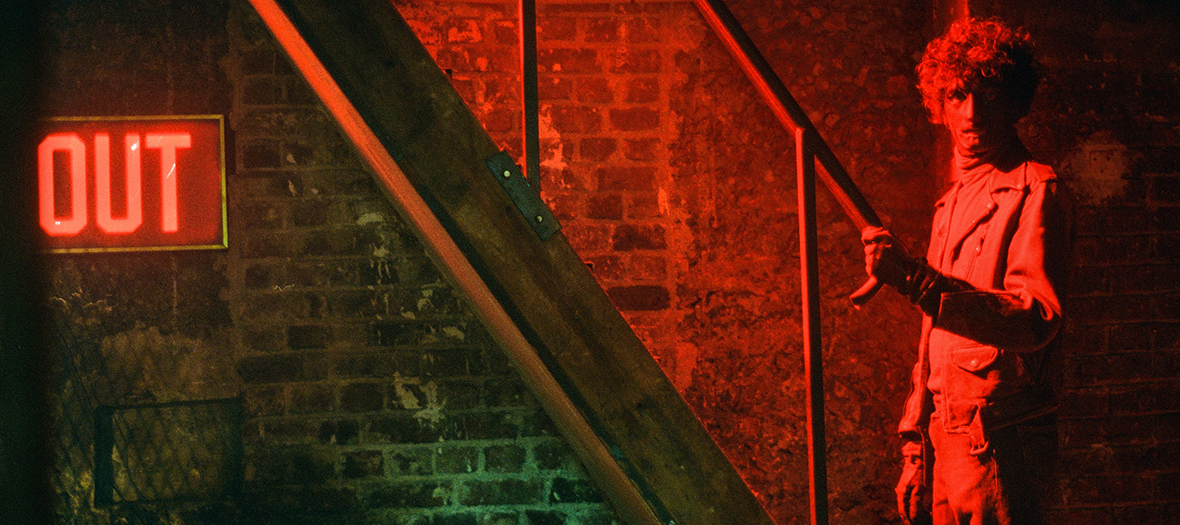 Why you must reserve your seat
Blueish lights, good looking costumes, a racy sound-track, this neo romantic horror film, inspired by the gialli of the 70s is a not-to-be-missed UFO. Indeed, best have a good heart to support the gory murder scenes worthy of Brian de Palma's most powerful shots. But the colourful set and tongue-in-cheek punch lines ("In two minutes, I want you all naked and on the ready, stiffer than Giscard") bring bearable touches to the spine-chilling intrigue.
To be noted
The participation of LGBT Paris night life figures such as artist Simon Thiébaut, as a transgender gang leader, or queer choreographer Ari de B and his dancers.
Fun fact: Yann Gonzalez asks his murderer actor (the sinister Jonathan Genet) never to remove his mask on the set. Nobody knew who he was, in order for the team to be on the ball in terms of the ambiance…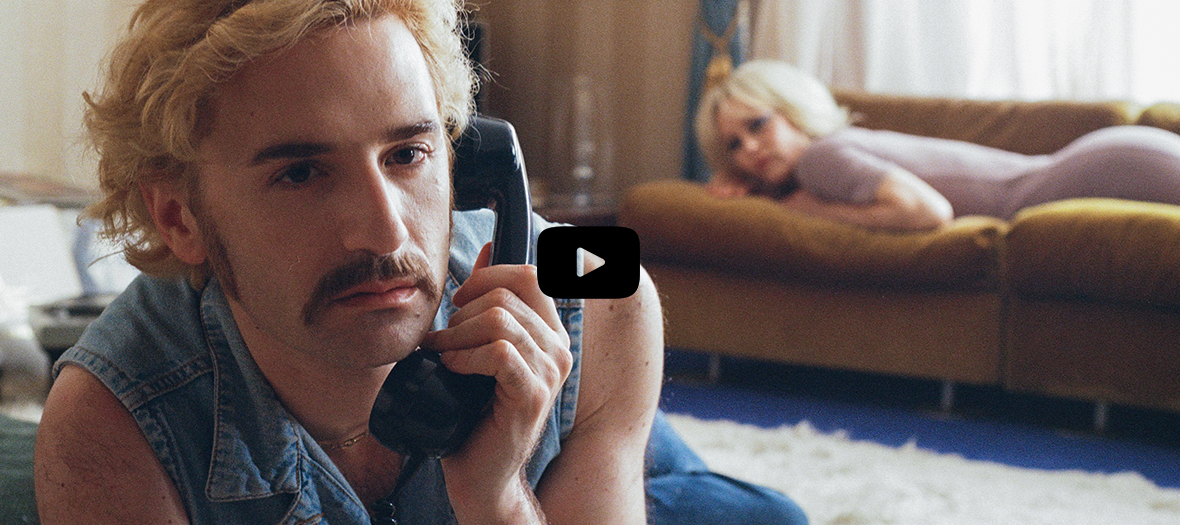 Un couteau dans le cœur, to be released on the 27th of June.