Nestled in the middle of Soho, right next to Opening Ceremony, the hype concept-store of Kenzo artistic directors, it's hard to imagine finding that this impressive building hides one of the most lovely hotels in New York.
And yet, as you enter the lobby, you are transported in the universe of Cocteau's Beauty and the Beasty. Scintillating chandeliers, the feet of the furniture are a reminder of the Beast and the trendy locals come in the evening to squat the fabulous roof top perched on the 19th floor. Sip a cocktail with a fab view of the Empire State Building… Just Amaaazing, as say the Americans!
We adore : the rooms with a big bay windows to loook at the Big Apple without going to sleep.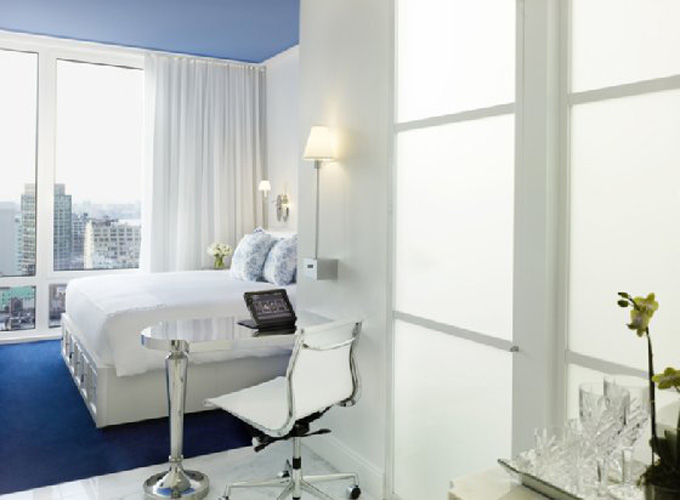 Tops : the glassed in hotel restaurant where you can nibble on great Italian cooking with a US sauce: caramelized onions,  with taleggio cheese, spicy lobster, kale salad, burrata caprese…
To reserve in just one  click