The capital of Northern Ireland can not be said to be popular with travelers in search of glam. And yet, at the antipodes of bling and expected destinations, Belfast turns out to be an exciting getaway in the historic heart bursting with history, always separated by Peace Walls , these symbolic walls between Catholic districts on one side and Protestant districts on the other.
Crazy hotel with panoramic views, a fascinating museum on the Titanic that was built there (and yes!), A picturesque market, a foodie marathon through the best restaurants in the city or even a route through the promised land of street art : your stylish program for an extraordinary weekend.
Book a panoramic room at the Grand Central Hotel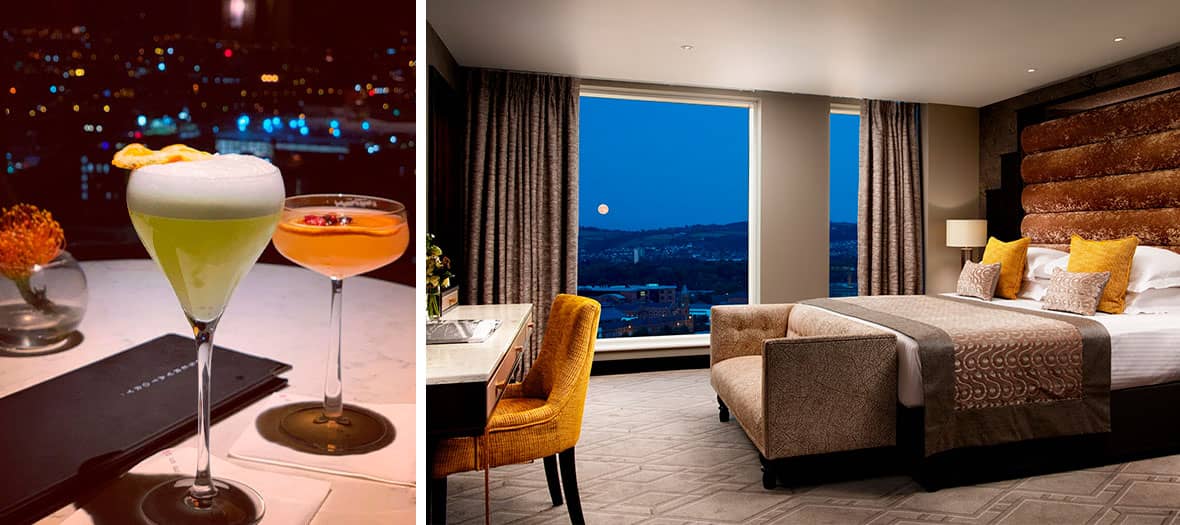 A 30-minute drive from the airport and in the city center, the Grand Central Hotel appears like a huge American-style glass building. Cozy, the rooms therefore benefit from a panoramic view of the whole city, with the sensation of dominating it from its King Size bed . Special mention for the so nice staff and the British breakfast in beans & sausages mode, so good.
Highlight: The Observatory Bar on the 23rd floor for a romantic drink in the clouds with a jazzy playlist and sophisticated cocktails , from classic Negroni (£ 16) to delicious signature potions like the University Quarter: Irish Whiskey, Calvados, Stout & Coffee Mix , oat milk and cream (£ 15).
Grand Central Hotel , 9-15 Bedford Street, Belfast BT2 7FF, +44 (0) 28 9023 1066. Rooms from € 179
© Facebook / Grand Central Hotel
Visit the Titanic Museum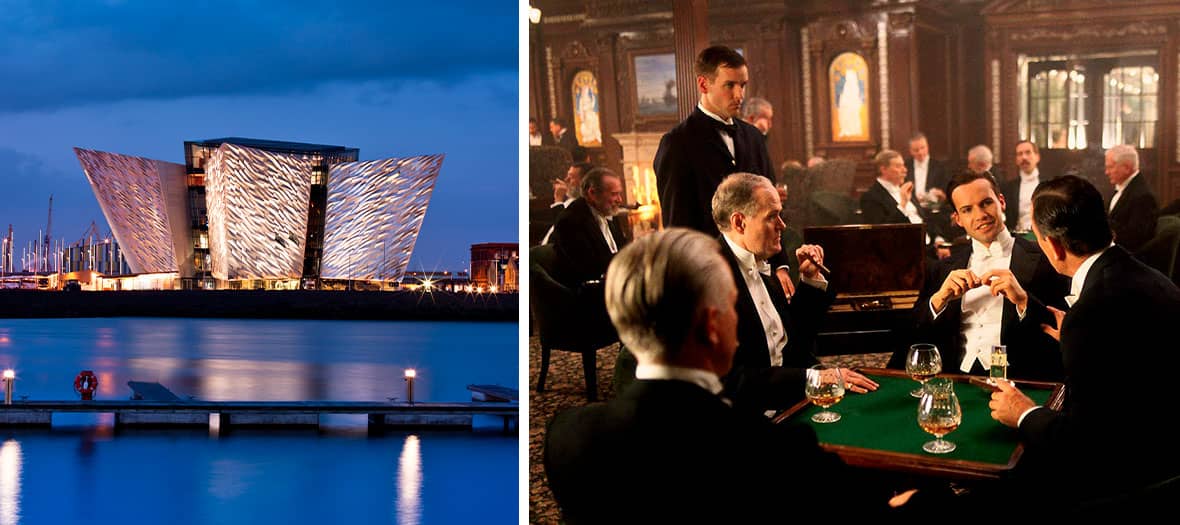 Little is known about it, and yet it is here that the liner was built that will cause the loss of Rose and Jack . Frankly damn it, the Titanic Museum in Belfast , voted the world's best tourist attraction by the jury of the World Travel Awards in 2016 a year after its opening to the public, is a must-see for the cult film.
With videos, reconstructions, unpublished archives and even an attraction where you walk around the site aboard a shuttle like at Disneyland , you learn about the political stakes of such a project and you remain fascinated by the luxury of first-class bedrooms and lounges, among other wonders such as crockery and a huge model of the ship.
Titanic Belfast, 1 Olympic Way, Queen's Road, Belfast BT3 9EP, +44 (0) 28 9076 6386.
Full price ticket £ 19.50
© Twentieth Century Fox France
Book a foodie marathon through the city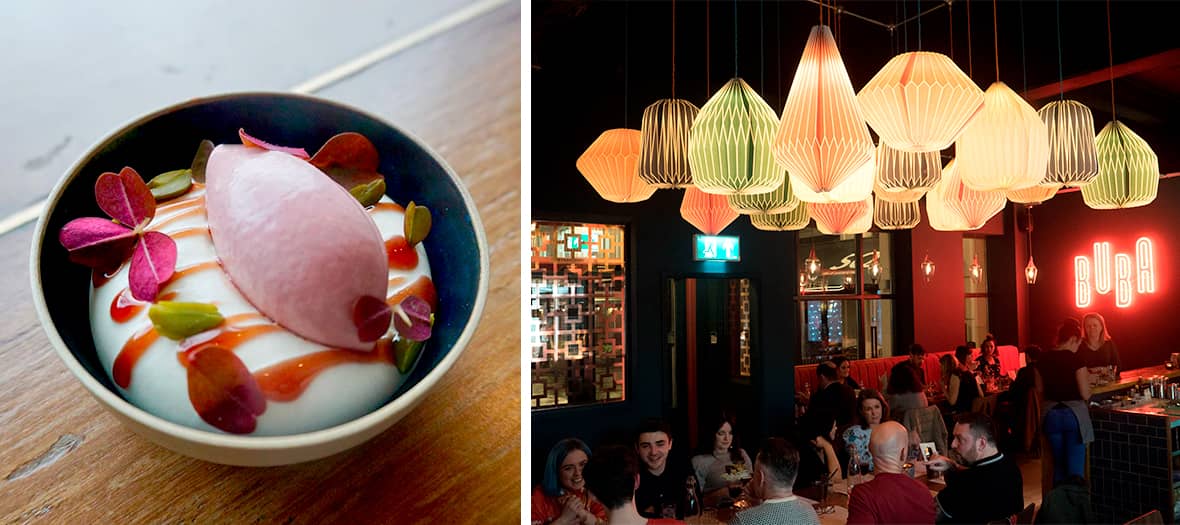 Moderate at breakfast, as Belfast Bites is proving to be the coolest food tour in the city. It must be said that Northern Ireland was named the World's Best Food Destination in 2018… The appointment is made at the sublime Belfast Saint Anne Cathedral (remember to arrive in advance to take a little tour), where the guide Olivia takes her small group along through the best restaurants in town.
We grab a good cheese and a craft beer at Mike's Fancy Cheese , crazy Chinese wontons at Jumon , signature mezze at Buba … All, as often in the United Kingdom, with thunderous vegan options. Ultimate favorite: the starry and refined cuisine of OX , to be reserved if possible for an entire dinner (6-course menu 65 £) and whose co-owner, like, is Breton.
Taste & Tour , £ 60 per person.
© Buba Belfast and © Instagram / @ oxbelfast
All about street art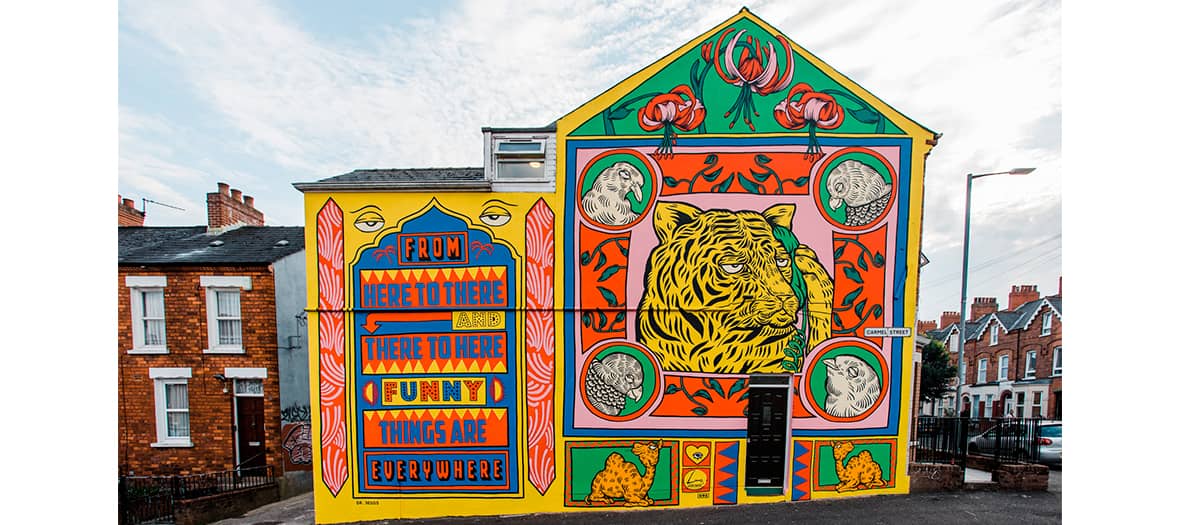 Capital bruised by conflicts like Berlin , Belfast has naturally become the privileged host of street artists in search of recreating a harmonious public space. Coexist, live in peace, this is the message that the first artists to take over the city walls wanted to convey, followed by international figures who came to contribute their contribution to the building.
Led by street art drivers and dedicated festival organizers, the Seedheads Arts Walking Tour allows you to stroll through the tagged streets with an expert guide who will tell you all about the works, techniques and challenges of this free and ephemeral art. Prepare your questions: he is expert.
Seedheads Arts Walking Tour , every Sunday at 12 noon. £ 10 per person.
© Facebook / Seedhead Arts
Commander un fish & chips chez The Cloth Ear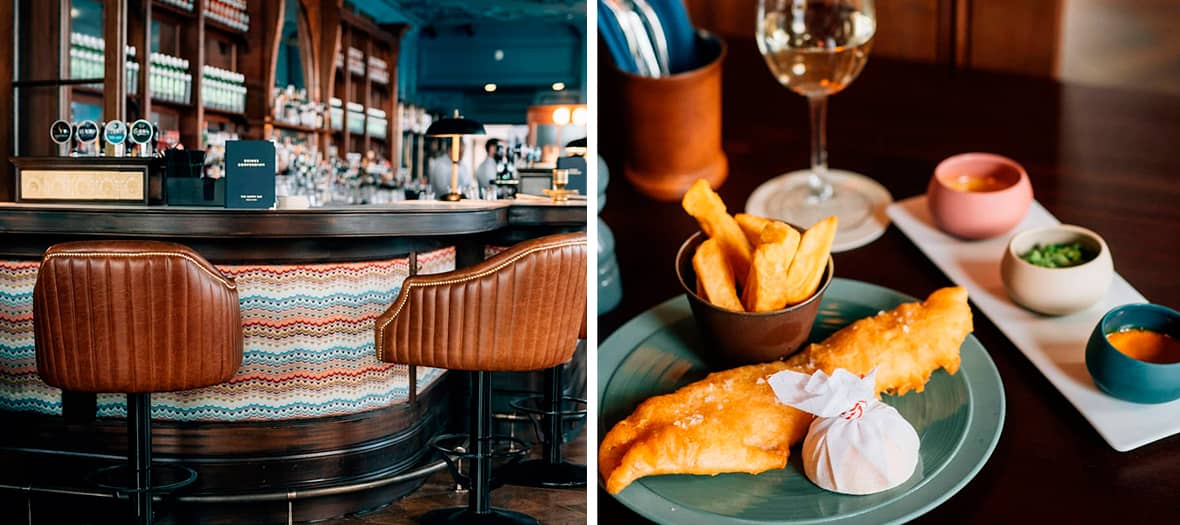 Impossible to go through Belfast without having a fish & chips worthy of the name, with mushy peas and crispy fries. It's done at The Cloth Ear , a charming traditional pub in the Cathedral Quarter, not far from where the street art trail ends. To be accompanied by a half of Guinness de rigueur. Pretty benches, polished decor, masterful bar: we are fine.
The Cloth Ear, The Merchant Hotel, 16 Skipper St, Belfast BT1 2DZ
© Instagram / @theclothear
Shopping at Saint George Market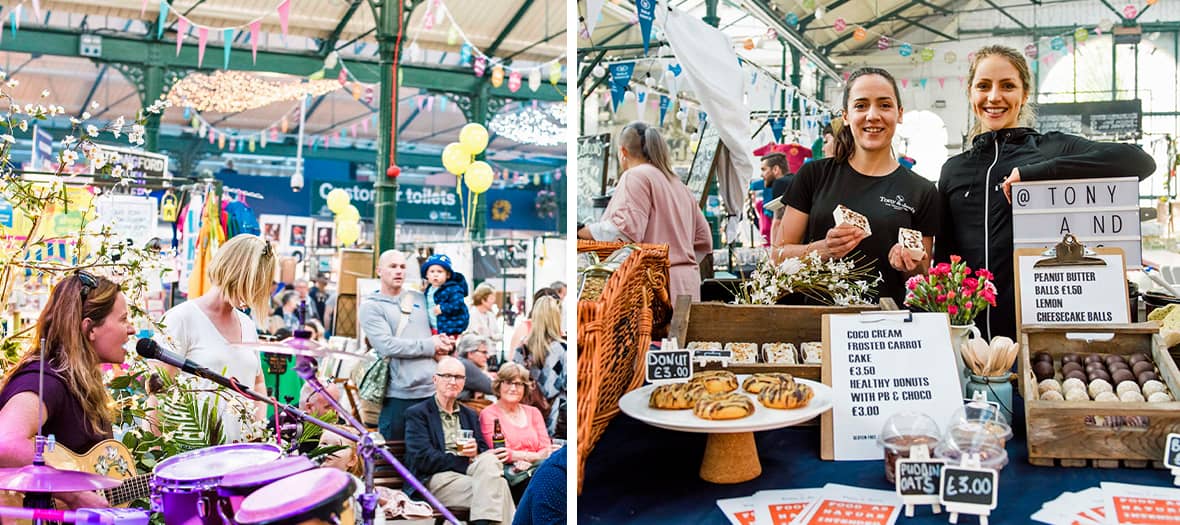 A true showcase of local traditions since 1604, the Saint George covered market brings together Northern Irish and international specialties (Soda Bread, Ulster Fry, seafood, fresh bread, goatmeat from Broughgammon farm, street food stalls, pastries …), As well as independent producers and designers of candles, upcycled clothing, jewelry, plants, beauty products and even antiques. Enough to stock up on gifts before going home.
Saint George Market , 12-20 East Bridge Street, Belfast BT1 3NQ. Open Fridays, Saturdays and Sundays from 10 a.m. to 4 p.m.
© Visit Belfast
And also…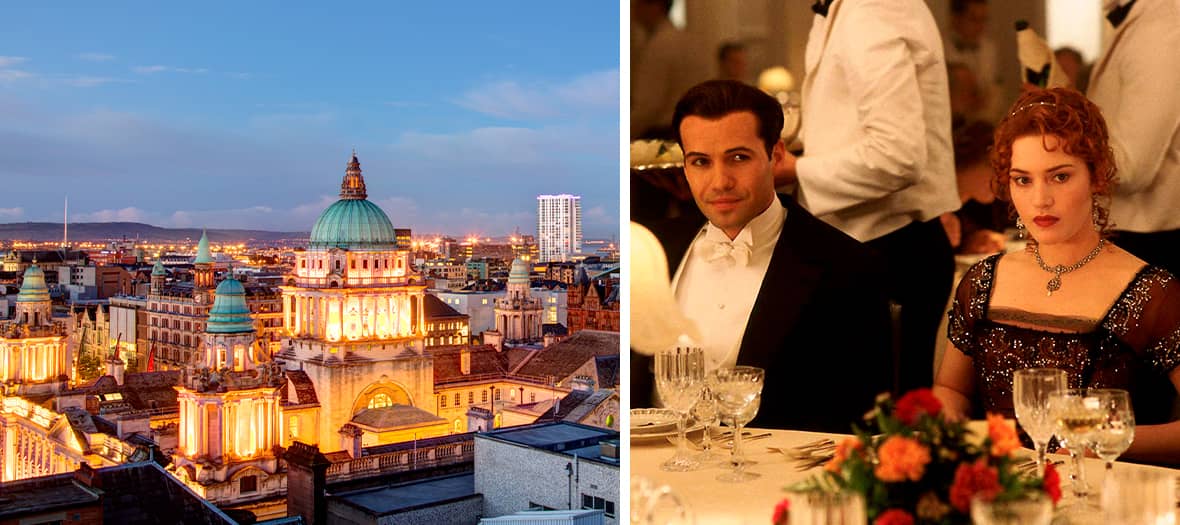 If you find yourself in Belfast on weekdays, you must stop by the 18th-century Linen Hall library, whose second-floor café , closed on weekends, is the perfect spot for an afternoon tea with velvet cake, scones escorted with compote and clotted cream ...
As for the sublime 12th century Belfast Castle , it will be necessary to wait for its next reopening, when the sanitary situation allows it.
Also discover a love weekend in Chantilly 25 minutes from Paris.