Accessible just 25 minutes from Paris from Gare de Lyon , Chantilly is the perfect opportunity to completely disconnect for a romantic weekend .
Waking up to birdsong, picnic in an extraordinary garden, horseback riding , whipped cream workshop, exquisite dinner… Follow the guide for a moment suspended in slow life mode.
Treat yourself to a princely night at the Auberge du Jeu de Paume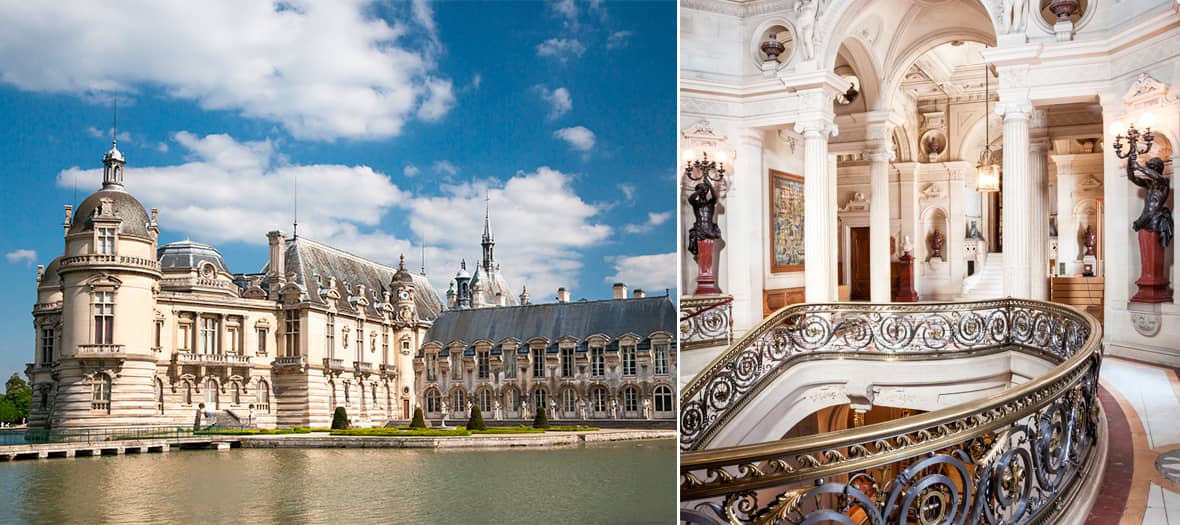 It's hard to fantasize about a more romantic setting for a romantic weekend. Located right next to the Chantilly estate , a few meters from the castle, L'Auberge du Jeu de Paume offers all the princess services of an excellent 5-star Relais & Châteaux .
Among the festivities: rooms with a view of the park, toile de Jouy on the wall and organic breakfast in room service on its private terrace facing the fountain ... You would think you had landed in the middle of shooting a historical film. Insanely chic.
Chantilly cream on the cake: the divine Valmont spa for a treatment or massage before squatting in the pool , sauna , hammam and jacuzzi .
Box with breakfast, spa and access to the domain at 468 €, info and reservations on aubergedujeudepaumechantilly.fr
4 rue de Connétable, 60500 Chantilly
Strutting in the corridors of the mythical castle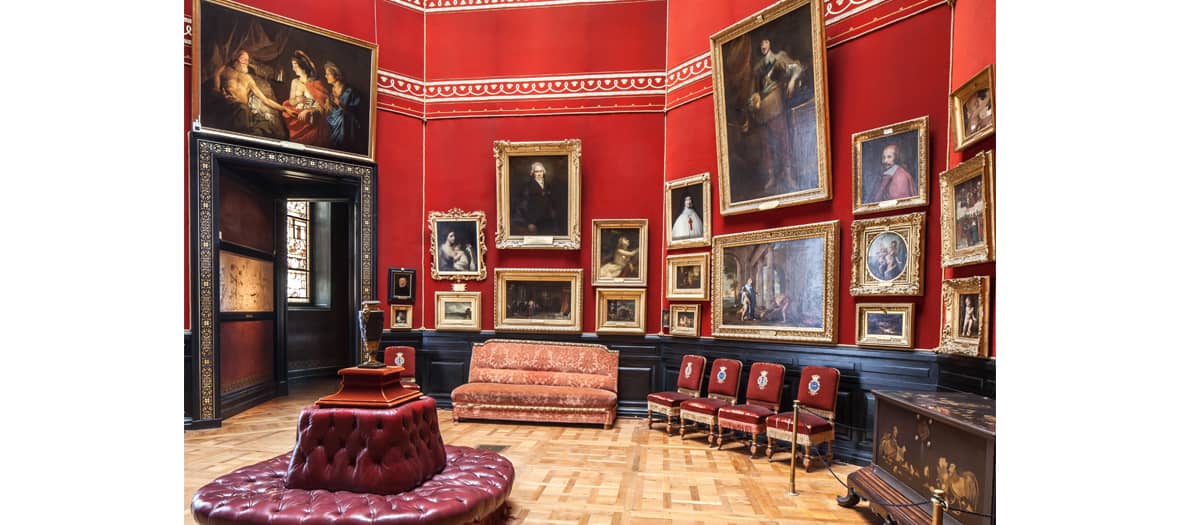 It is here that scenes of Angélique et le Roy , Vatel , Marie-Antoinett e and the James Bond Dangerously Yours were filmed ... Jewels of French heritage, we owe the elegant Château de Chantilly to Henri d ' Orleans , Duke of Aumale , son of the last king of the French.
An immense collector, Louis Philippe's child has turned his modest home into a veritable museum where you can find both paintings and period furniture and an impressive library filled with old manuscripts.
Psst: watch out for the castle's progra , crazy parties and exhibitions are held there regularly.
17 € the ticket with access to the castle, park, gardens and large stables. Reservations on chateaudechantilly.fr
Book chef Anthony Denon's table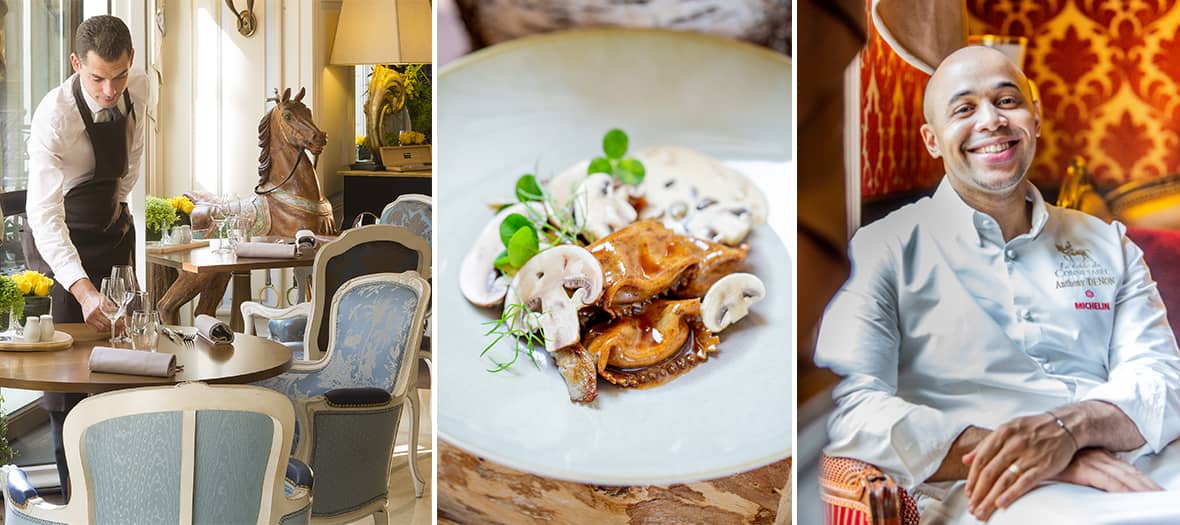 Once in Chantilly, it is impossible to ignore the table of the young chef who is riding Anthony Denon (ex-Crillon, Plaza Athénée, Meurice…). Next to its Michelin-starred restaurant, L'Auberge du Jeu de Paume Le Connétable (closed for the moment), the Winter Garden is taking over with a bistronomic cuisine in an ultra-short circuit: roasted artichokes, coffee condiment and vegetable herbs, sea bream tataki, figs and almonds, Duck ravioli, pearl broth and mushrooms and puff pastry, plum and rosemary. Mmmh ...
Starter - main course - dessert 56 €, reservations on aubergedujeudepaumechantilly.fr
4 rue de Connétable, 60500 Chantilly
Whip the real Chantilly cream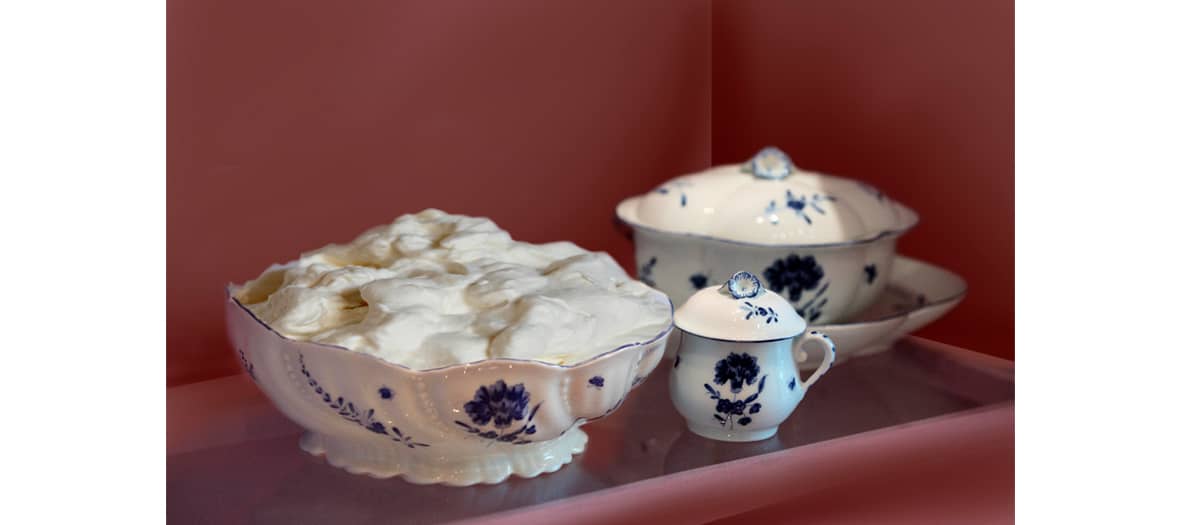 Did you know that there is a brotherhood for just about anything that is eaten? That of the Knights Whipers does not laugh with the Chantilly Cream and regularly organizes workshops in the middle of the field to learn how to make it as well as its faithful servants.
We embark (or not) the kids to get our fingers full and be able to do the same at home. We have a feeling that, from now on, fruit salad will often invite you ...
2 lessons per day at 2 p.m. and 4 p.m. (approximately 1 hour), group of 16 people maximum. Adult € 15, children € 6, reservations on chevalierfououer.fr
Set up a picnic on the grass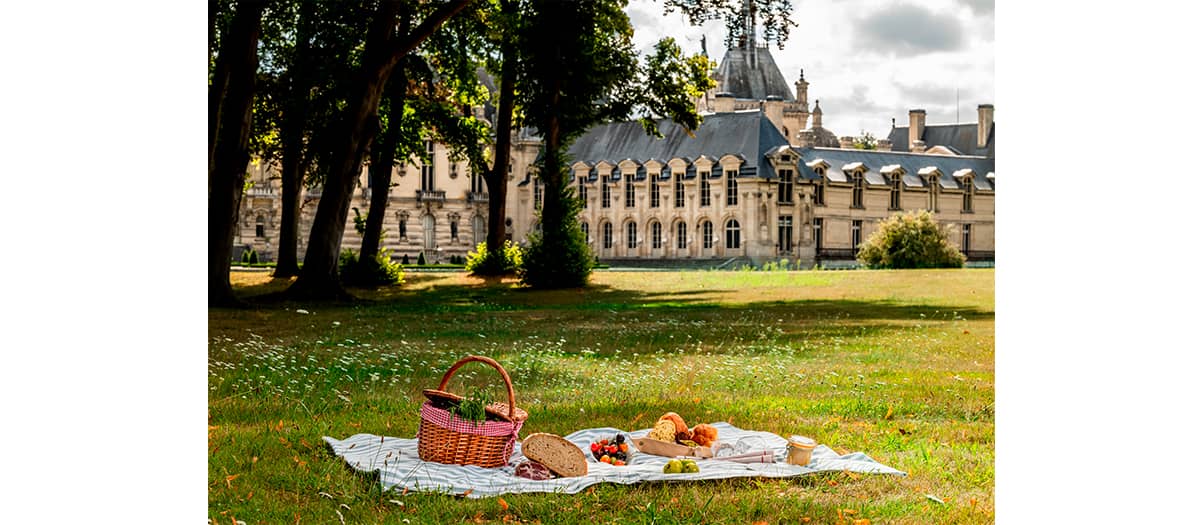 It would be a shame to skip a stroll through the extraordinary grounds of the château, its splendid French-style gardens and expanses of grass as far as the eye can see.
And that's good: the Auberge du Jeu de Paume provides packed baskets for a picnic for two on a beautiful white tablecloth to play it big. Inside: a bottle of red wine, water and above all delicious savory and sweet jars simmered by Anthony Denon . Remember to bring them all back… and take some beautiful Insta-compatible photos!
Picnic 49 € per person including drinks, only for customers, remember to book it in advance on 03 44 65 50 00 or on aubergedujeudepaumechantilly.fr
Visit the magical lace museum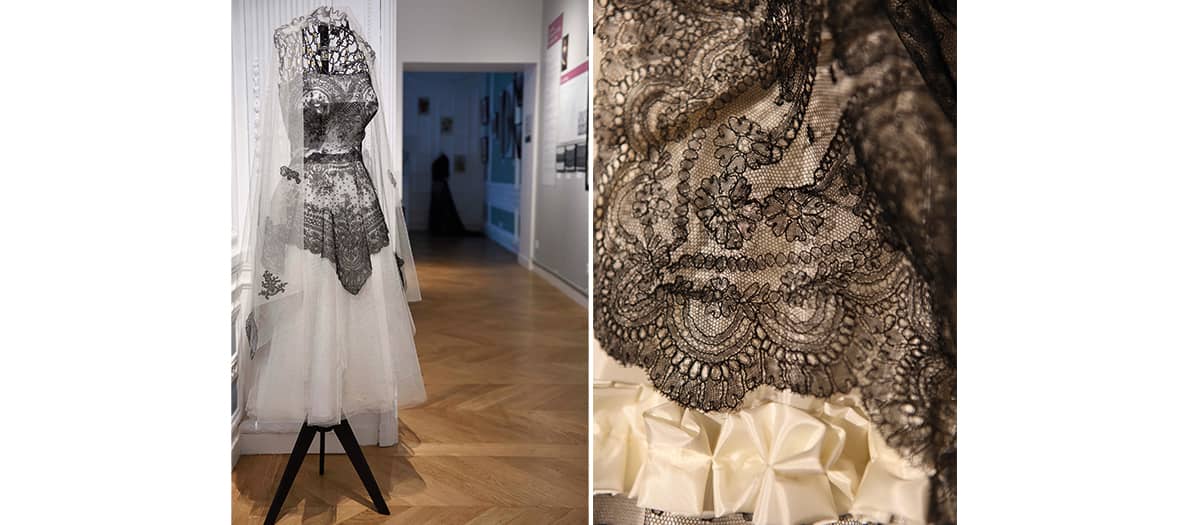 Hubert de Givenchy swore by her. The Chantilly lace, black and so delicate Chantilly remains a treasure that continues to tear the greatest creators. It must be said that Anne of Bavaria , Princess of Condé, created the first lace-making school there at the end of the 17th century ...
Its museum presents more than 1,000 exceptional pieces for seasoned aesthetes. In addition, it is located in the heart of the city: we therefore take the opportunity to stroll through its pretty little streets.
Full price € 5, open only Friday, Saturday and Sunday from 2 p.m. to 6 p.m. Reservations on chantilly-dentelle.com
34 rue d'Aumale, 60500 Chantilly
Go on a horseback ride in the estate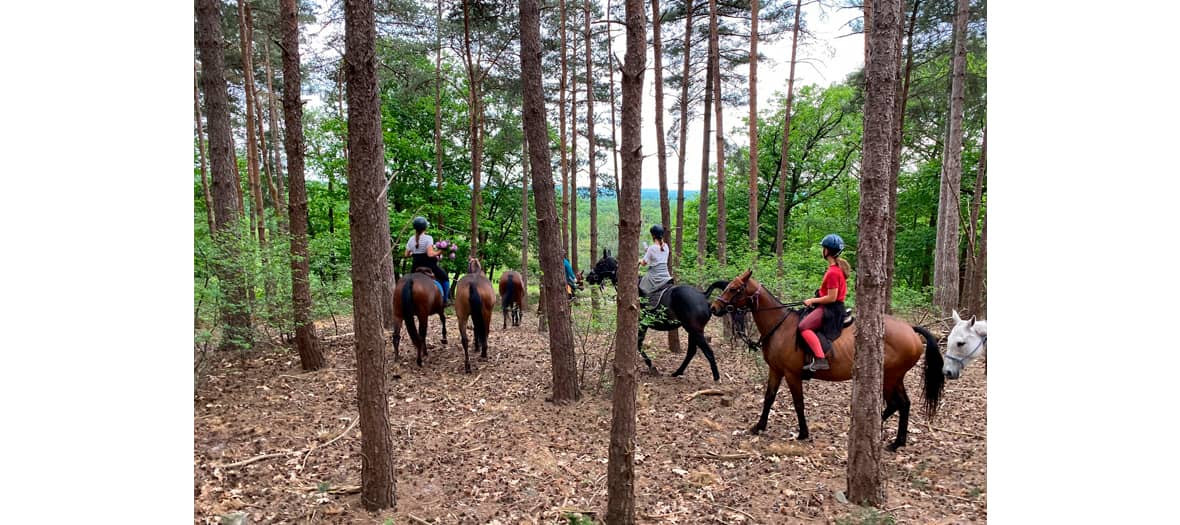 It is not rare to come across bands of hinds or wild boars on the edge of the Chantilly forest. To blend in with this timeless hunting & fishing setting, climb on the back of a horse by booking a ride with La Horse Club , which provides riders of all levels with its frankly nice horses.
And as much to say that in the corner, between the stables and the racecourse where the cult Prix de Diane is held , the horse is a very serious matter ...
54 € for 2 hours, info and reservations on lahorseclub.com
Allée de la Ménagerie, 60500 Vineuil-St-Firmin
Also discover the chic terroir of the Hyatt Regency Chantilly and A stylish weekend in Champagne without a car.