Authoritarian woman, awkward, sometimes funny, sometimes grumpy or brittle: like any first lady, Bernadette Chirac has not escaped the criticisms and intractable observations of the media since her marriage to a precocious politician. But is she really just this matron woman?
Answer in Bernadette Chirac, the secrets of a conquest : a two-year investigation by journalist Erwan l'Éléouet who lifts the veil on the fragilities of this woman embarked in spite of herself under the spotlight. Five things to know about Bernadette Chirac .
A shy of (very) good family
Born Mademoiselle Chodron de Courcelles , Bernadette grew up in a family with strict values. Rule number 1: never show your feelings. His mother Marguerite gives him the rules for not having rehearsed enough on his piano? Formal ban on crying! Rule number 2: always be as elegant as possible, not a hair should stick out and especially no pants for girls.
Bernadette sneezes? Her mother (who sees her) slaps her to say " You didn't put on your sweater, you caught a cold! "Result: the quiet young girl, afraid to make the slightest wave, has few friends and little confidence in herself. The advantage of this severe education? Learning a taste for effort and tenacity . Her mother already has the ambition to make her daughter a great lady ...
A bad student at Sciences Po
If it is at Sciences Po that she begins her studies, Bernadette will not last long. After entering this prestigious establishment following a baccalaureate with honors, she will miss the exams twice and will never obtain her diploma. For the first time a student in a mixed institution, the young woman quickly lets herself be charmed by the handsome and tall Jacques who offers her to come and revise her lessons at home ...
It was only years later, long married to Jacques Chirac , that Bernadette decided to resume her studies. The goal? To exist more for herself, outside the all-consuming shadow of her husband.
A neglected wife
If her beginnings with Jacques Chirac catch glitter in the eyes of the young woman, betrayal does not take long to point the tip of his nose. Even before their engagement, while Jacques (already known as the seducer on duty) was dating Bernadette at Sciences Po , his three-month stay at Harvard in the United States was to prove his loyalty. Already close to Marie-Louise Chirac , Jacques' mother, the young woman liquefies when she learns of a postcard addressed to her parents.
Jacques announces that he has fallen in love with Florence , an American from South Carolina . He got engaged to her. We know the rest: if Jacques finally marries Bernadette, he will chain infidelities, even organizing his presidential trips according to the availability of his journalist mistresses!
Reluctant beginnings in politics
Very quickly, Bernadette understood that her main competitor could be summed up in one word: politics. It is she who will monopolize her husband, much more than women. Used to the daily phrase " I'm going! "And the slamming door, Bernadette develops a grudge against the politics and the functions of her husband, to the point of refusing to accompany him in Corrèze when he obtains his first political function of municipal councilor.
This absence earned her a murderous sentence from her stepfather (Jacques' father) who let go, furious: " Bernadette, in life, when you don't move forward, you go back! "A first warning that makes him realize that the survival of his household lies in his political commitment ...
A worried mother
Besides being a fickle husband, he is also and above all an absent father. But among their two daughters, one of them, Laurence , is in particular need of support. If by becoming an adult, their youngest Claude will become her father's main advisor (to the point of making Bernadette jealous), Laurence, who has nevertheless successfully completed her medical studies, is doing badly.
Following meningitis when she was fifteen, the young girl developed very serious anorexia nervosa. She will attempt to kill herself nine times, including one by throwing herself from the fourth floor while the couple were on vacation in Thailand . Mother wolf, Bernadette will strive to protect her eldest daughter from the media and rumors about her death, even keeping her from attending her own sister's wedding ...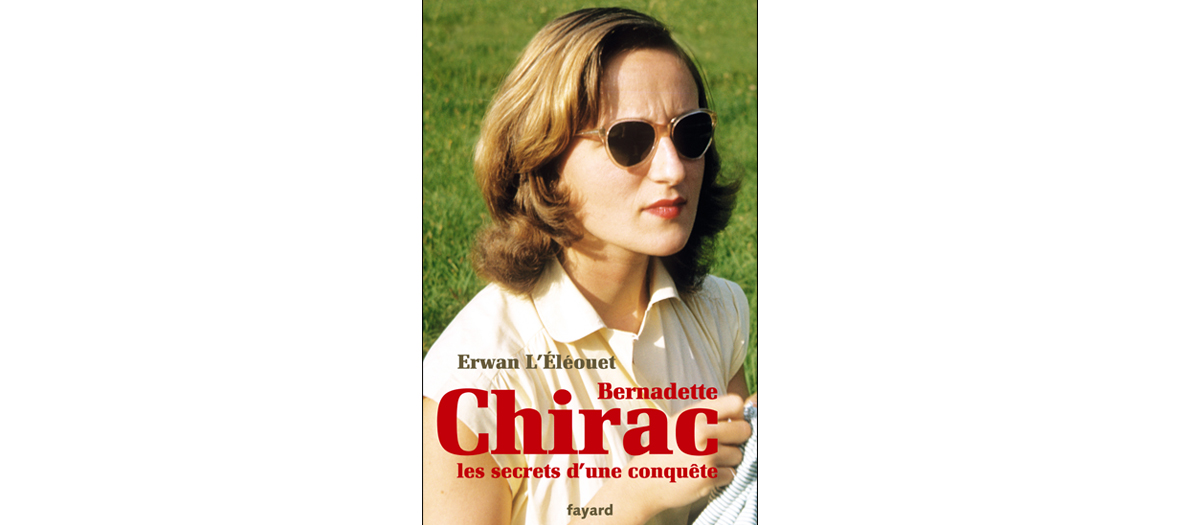 Bernadette Chirac, the secrets of a conquest , Erwan L'Éléouet, Fayard, € 20

Also discover: The docu everyone is talking about