More than just a holiday destination, Cap Ferret is a real lifestyle of which you need to know a few keys.
Accustomed to the peninsula where she spends her holidays with her companion Emmanuel Perrotin and their two children, the inspiring Lorena Vergani gives us the keys and addresses so that the summer at Ferret appears as an ultimate paradise.
His favorite restaurants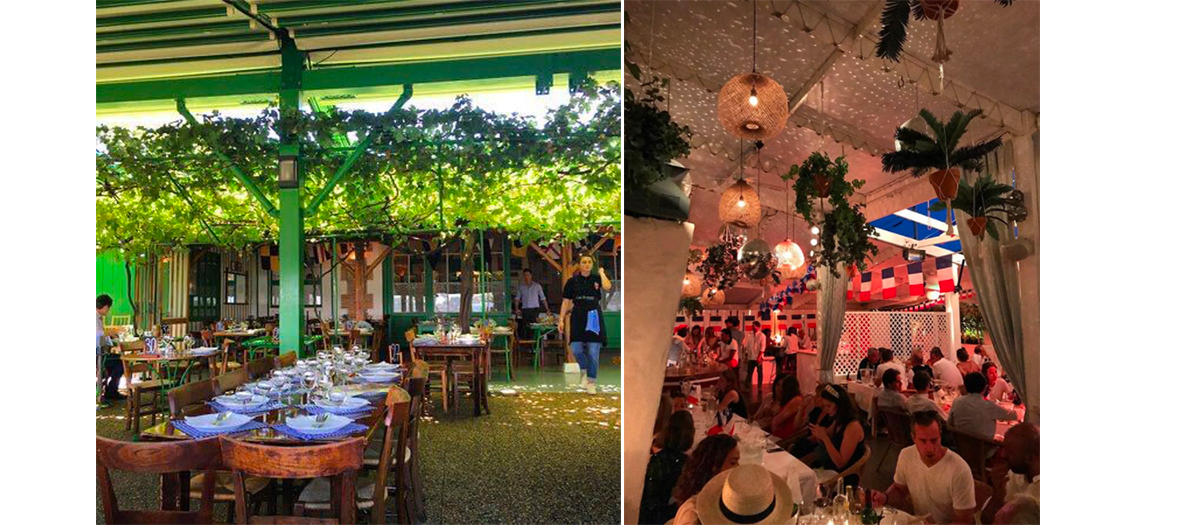 Frédélian . A great classic for breakfast or for the best waffles for afternoon tea.
It is impossible not to mention Chez Hortense ( 6 avenue du Sémaphore, 05 56 60 62 56) "Famous for the view and its famous mussels, and the Maison du Bassin for the beauty of its design, a cozy atmosphere and excellent dishes, without forget about your dessert buffet. "
For a festive dinner : there is obviously the Perrotins' house! All kidding aside, all evenings at Sailfish are always very successful. A must-see place where people of all ages mingle to dine and then party.
An infidelity towards Pilat is essential to go to lunch at La Co (o) rniche , designed by Philippe Starck , which has the most beautiful view of the dune of Pilat and the Arcachon basin .
His vacation tips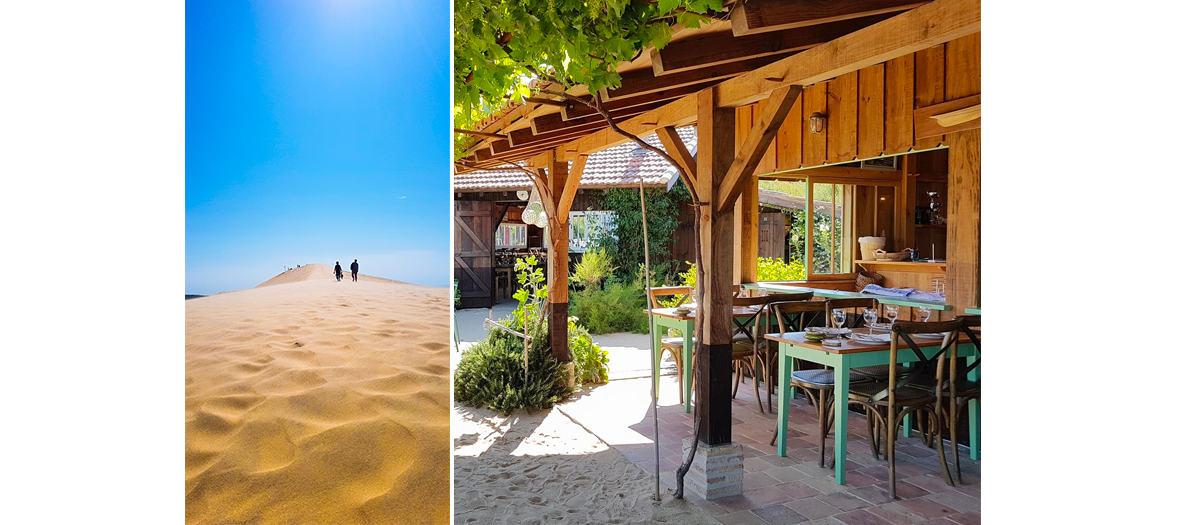 The Cap Ferret Market . "Me, I have a soft spot for the stand of olives and garlic typical of here, and for La petite fromagerie which offers the best fresh pasta."
A favorite oyster hut to indulge in the ritual of local oysters + white wine? " The Hortense hut : it feels like a small garden on the edge of a lake, with a small pontoon overlooking the pool where children love to play when the tide is low. "
Must go through the pastry shop Les Dunes Blanches from Pascal. "The specialty: puffs topped with vanilla cream absolutely wonderful… and so dangerous!"
His unusual ideas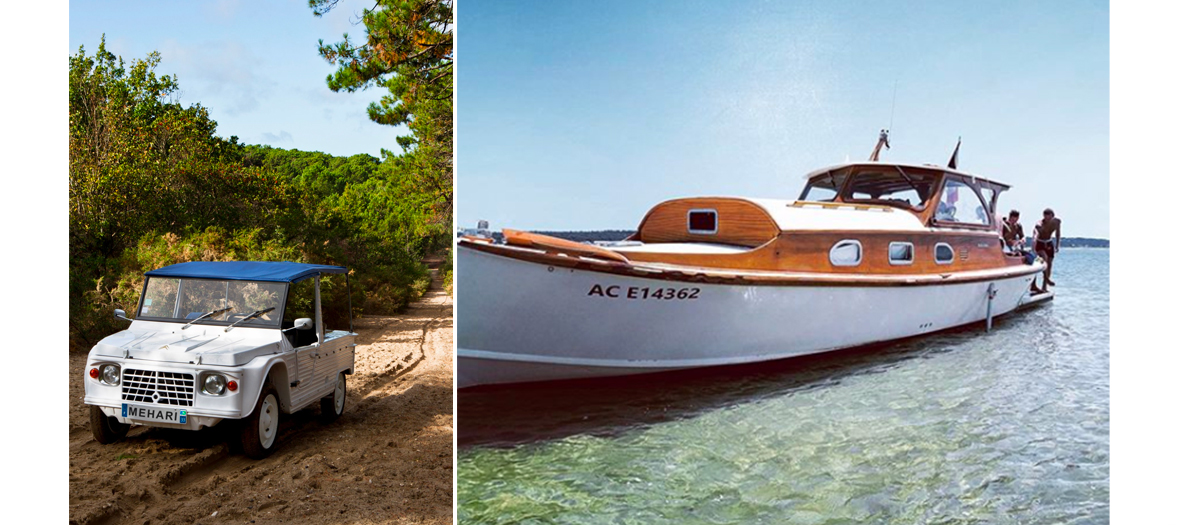 How to get around? "For a holiday effect, an electric bike is essential… Or a Bluesummer electric Méhari " . Possibility of daily or weekly rental .
For a perfect day in the basin: "Pinnacle trip towards Bird Island to see the Tchanquées cabins, then a picnic on the Banc d'Arguin." Rental possible on Nautic Bassin .
And also… "Benoît Bartherotte's little beach, only for his friends."
Her advice for renting a cabin or a hotel
To friends who come to spend a few days at the Ferret, "I obviously recommend to put their bags down at the Maison du Bassin where the rooms are very nice. Ideally, you should try to rent one of the Bartherotte cabins , typical of the region which are very pleasant and comfortable to live in. "
"However, if you are really looking to have all the services of a good hotel, it is better to stay opposite Cap Ferret, in Pilat and settle in one of the hotels designed by Starck, Haaïtza or La Co (o) rniche ", explains Lorena.
Her shopping and gift addresses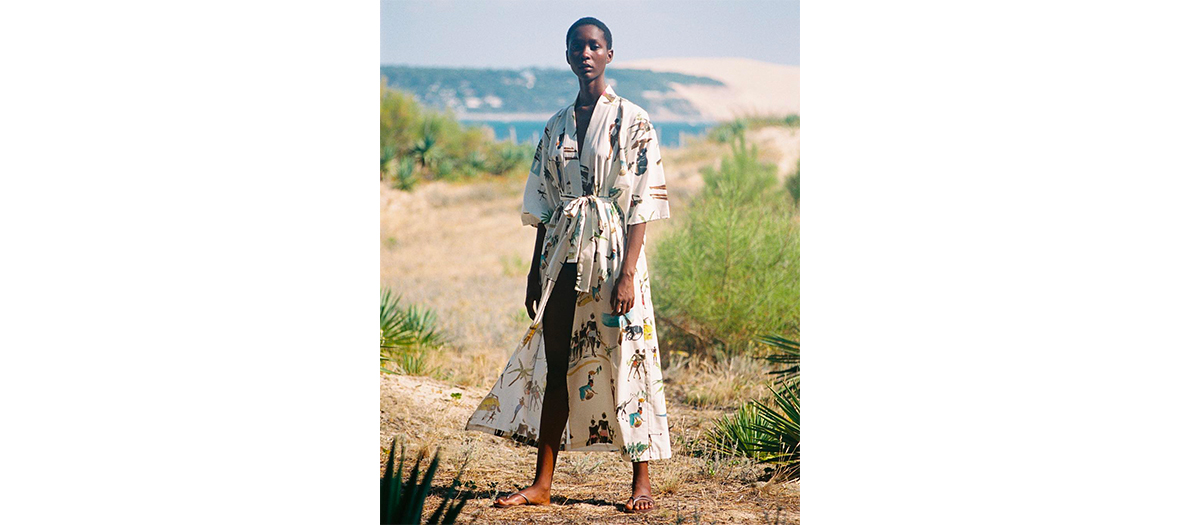 Travel Holiday Shop . They offer a top selection of products for the home and chic ready-to-wear for the holidays.
Gkero which has just opened at Ferret. "Its owner, Marguerite Bartherotte , has been creating hand-painted clothes for years, full of colors and characters typical of Ferret. My favorite pieces? His shirts and kimonos. "
Her beauty kifs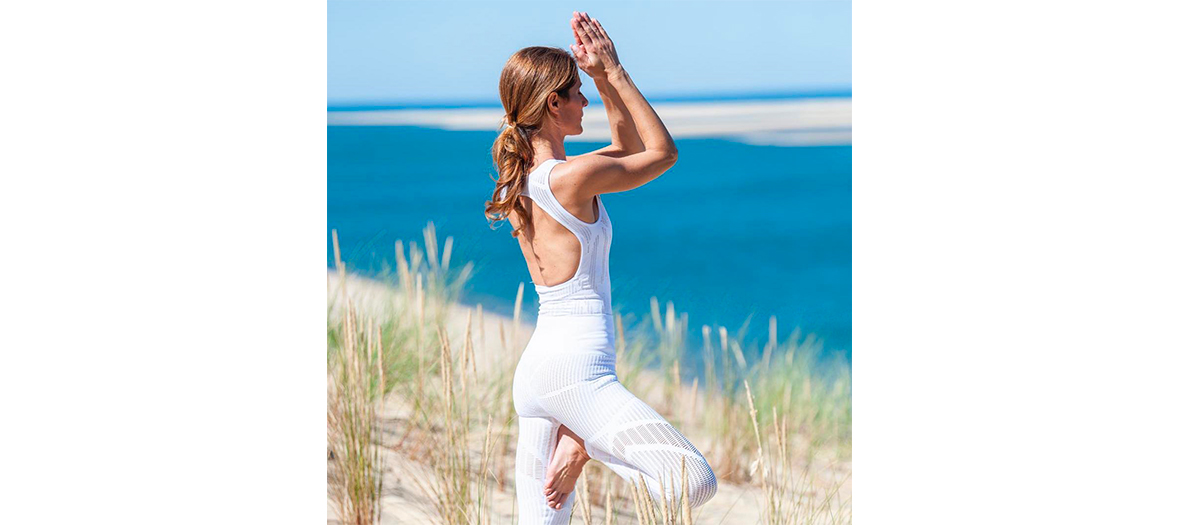 We rush to L'Institut "where they do the best Carita facial treatment". Another option: " the Clarins spa, which offers the best tailor-made massages, even for pregnant women."
And to practice yoga? "I have a soft spot for Agustina , my Garuda teacher, a discipline that is a mix between Pilates and yoga , which comes from Bordeaux on purpose to give me lessons." All the info on Agustina Wellness .
Also discover Nice, the new trendy destination and the most unusual spots in Corsica.