You are already terrified at the idea of racing around all Paris looking for gifts for your latest flame, your sister, your brother or your mother-in-law? No panic! Zip down to your local bookshop and follow the guide: we have put together a 100% literary shop-op for lazy bones:
La splendeur des Brunhoff, Yseult Williams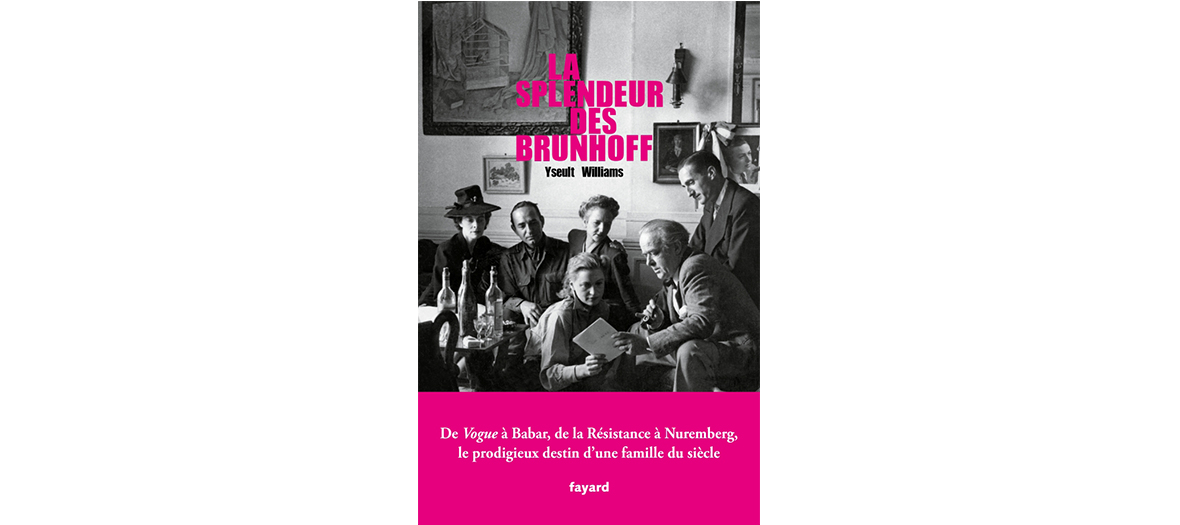 For whom? Your mother, addicted to family sagas in the style of Downton Abbey.
The pitch: Your mother is addicted to Jalna, The Boussardel by Henriot, the Rougon-Macquart by Zola or a Hundred Years of Solitude by Gabriel Garcia Marquez? Make her enjoy the destiny of the Brunhoff, a grandiose family of the 20th century. At the origin of the cutest of all elephants, Babar, painter Jean Brunhoff, who died at 37-years-old of tuberculosis, imposed his family in the story with his wife Cécile.
Cosette, the eldest sister of Jean, married Lucien Vogiel, the creator of Jardin des Modes, who set forth in the great adventure of fashion with his wife and family, next to Christian Dior, Yves Saint-Laurent as well as Gabrielle Chanel. The four generations recapped in this book marvellously showcase French-style elegance during the 20th Century.
Document, Fayard, 380 pages, €22
I will kill for you, Henri Loevenbruck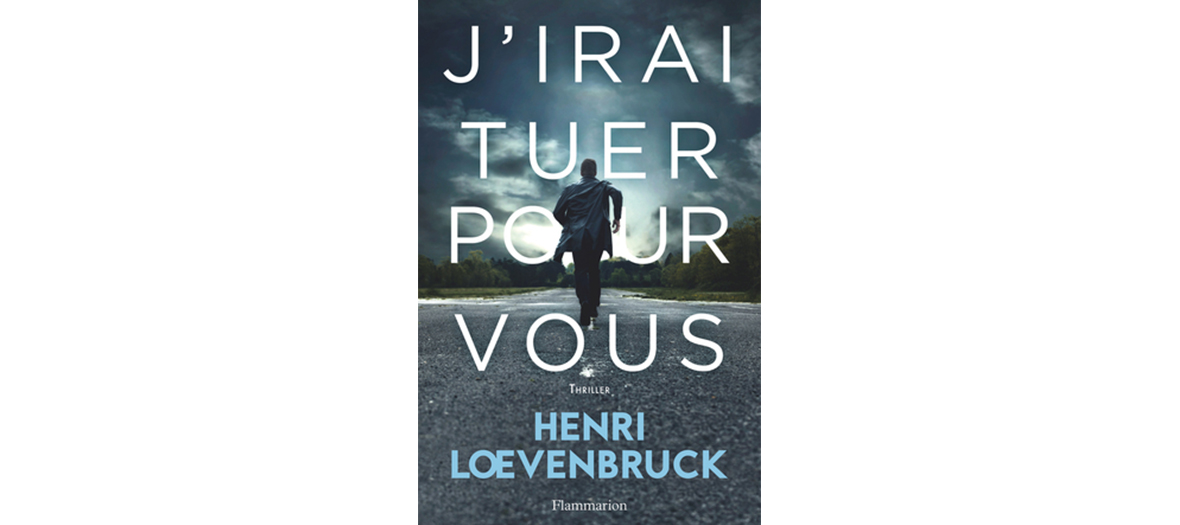 For whom? Your man, addicted to his virility and to The Bureau
The pitch: Rather than buying yet another bottle of perfume, allow your man to slip into the skin of a DGSE agent. In this truly hypnotic story, filled with testosterone, he will discover the daily life of Marc Masson, a young man (friend of the writer), who becomes an assassin on the State payroll during the 1980s. As in The Bureau, he will visit the real government behind the scene with its secret trysts, its pitfalls and deals, where the survival of hostages is linked to electoral goals. Warning: your man might just cancel all his social engagements in order to read these wildly addictive 640 pages.
Thriller, Flammarion, 640p, €22
Erectus, Xavier Müller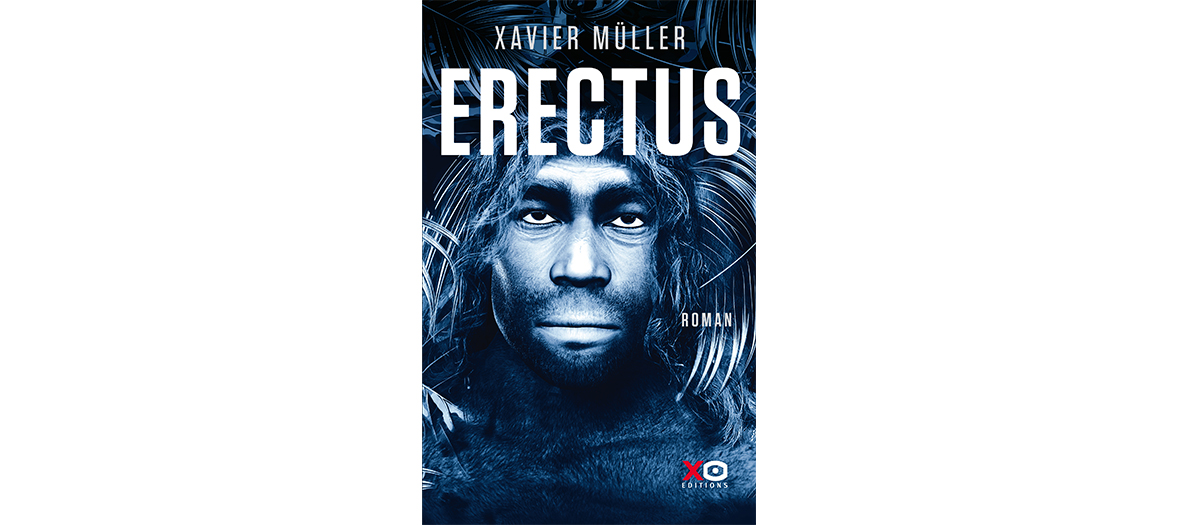 For whom? Your slightly geeky brother, wild about science-fiction and Jurassic Park
The pitch: If he is still nostalgic about the stories of Jurassic Park or Planet of the Apes, your bro will love the one of Erectus, a story as scary as it addictive. Because of a virus capable of making men regress to prehistoric version as Homo Erectus, the UN and the WHO are in a tizzy regarding the upcoming pandemic. But Anna Meunier, a French paleontologist, is ready to go all out to preserve the survival and the dignity of these creature that are more and more aggressive… A spine-chilling page-turner.
Novel, XO Éditions, 440p, €19.90
Manuals of punk education (tome 1, 2 and 3), Ezra Elia and Miriam Elia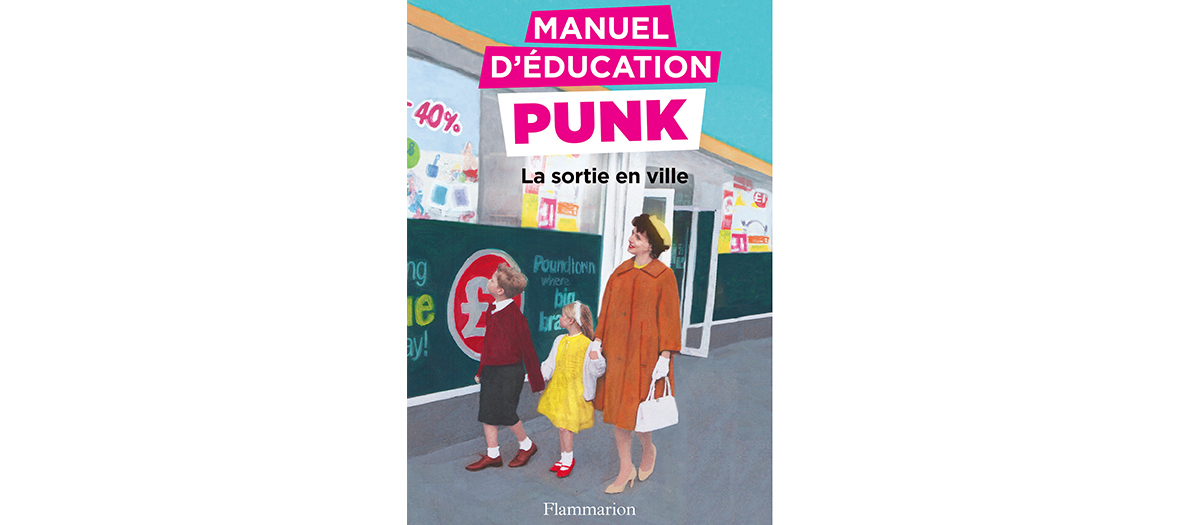 For whom? Your sister, wild about British humour
The pitch: Halfway between the stories of Martine and the Monty Pythons spirit, these small parodic manuals with a furiously vintage cover will easily decorate the bookshelves of your sister after making her howl with laughter. In these three hardback books, brother and sister Ezra and Miriam Elia revisit in their manner (hence punk,) the educational school books that followed several generations on the other side of the Channel, from A visit of the city à School at home including A visit to the museum. Off-beat and hilarious.
Parodic manuals, Flammarion, 46p, €8 for each volume
La princesse qui voulait devenir une petite fille, Jérôme Attal, Fred Bernard, Élise Reslinger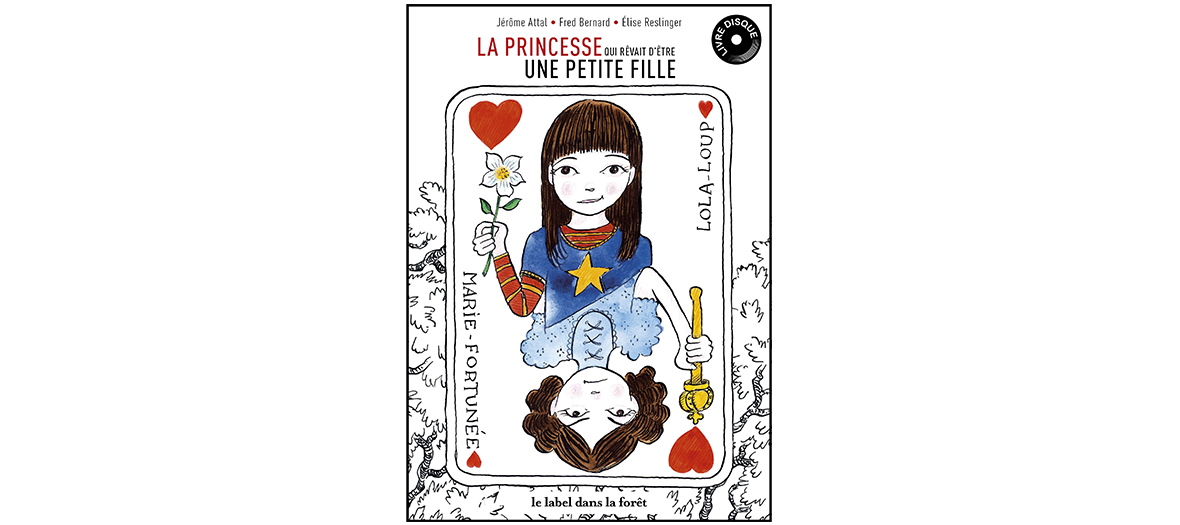 For whom? A godchild obsessed by princesses
The pitch: Who is this spoiled rotten little girl who already received 12 princess dresses during her previous Xmas? You are trying to widen your field of interest? Rush to pick up this marvellously poetic book! In this literary musical comedy, twelve songs accompany the pretty illustrated story of Lola-Loup, a princess who dreams of becoming a little girl like all the others. The little girl takes advantage of an organized visit of her château by several school classes to discretely slip within the ranks of the children … With a text and words signed Jérôme Attal (the songwriter of Vanessa Paradis, Michel Delpech or Florent Pagny), prepare-yourself to nice evenings of reading.
Livre-CD, le label dans la forêt, 96p, €17.50
Stories for boys who dare to be different, Ben Brooks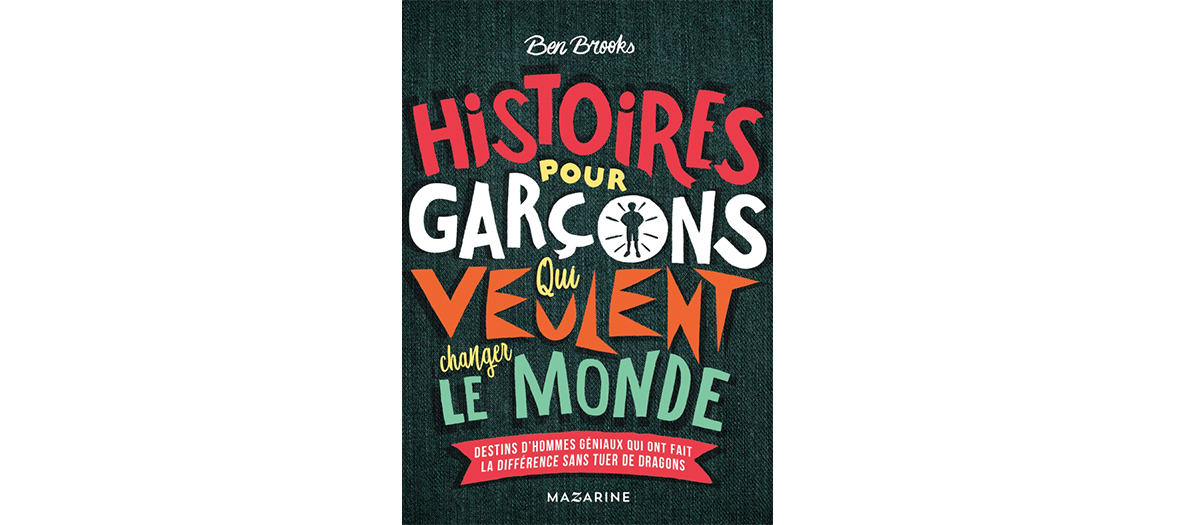 For whom? A little cousin constantly looking for new heroes to admire
The pitch: your little boy or pre-teen only swears by this playstation and has no idea what kind of man he would like to become? This album of illustrated portraits, far from the usual clichés will give him ideas! Through the presentation of one hundred more or less famous men who marked history, not by their super-power, but their ambition and their self- confidence, your son will certainly find inspiration — from Nelson Mandela to Louis Braille including Lionel Messi.
Portraits, Mazarine, 208p, €19.90
Don't Kill the Mocking Bird, Harper Lee, illustrations by Fred Fordham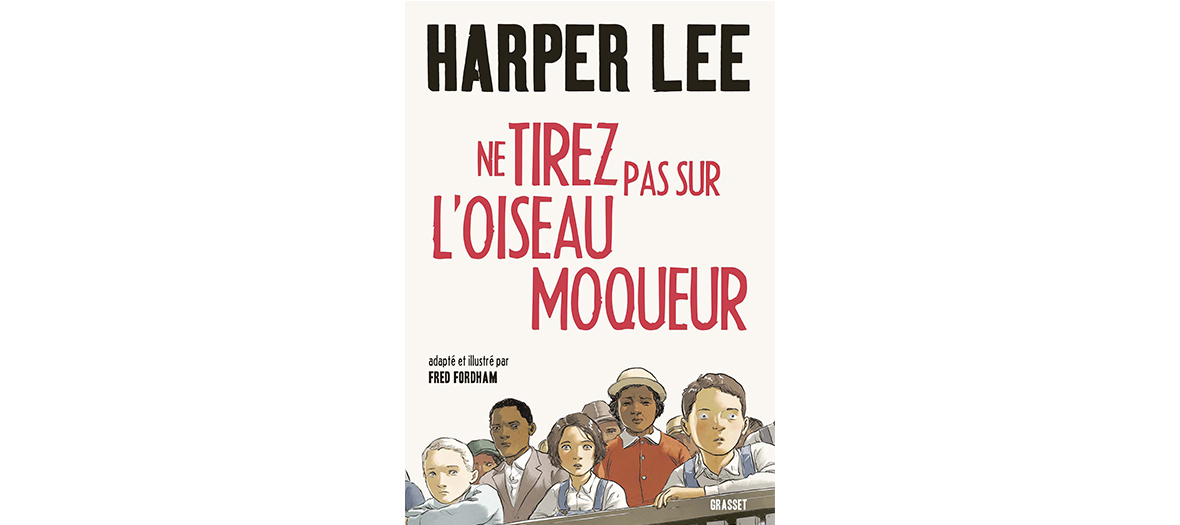 For whom? Your father-in-law who does not like to read
The pitch: You refuse to give him yet another cork screw back scratcher? Offer him a classic of American literature in a comic-strip version! With powerful drawings, illustrator Fred Fordham immerses us in the world of Harper Lee: The life of two children, Jem and Scout, goes haywire when Atticus, a lawyer, is asked to defend a black man accused of raping a white woman. Written in 1961, the text remains incredibly modern.
Graphic novel, Grasset, 288 pages, €20
The Girl with a Leica, Helena Janeczek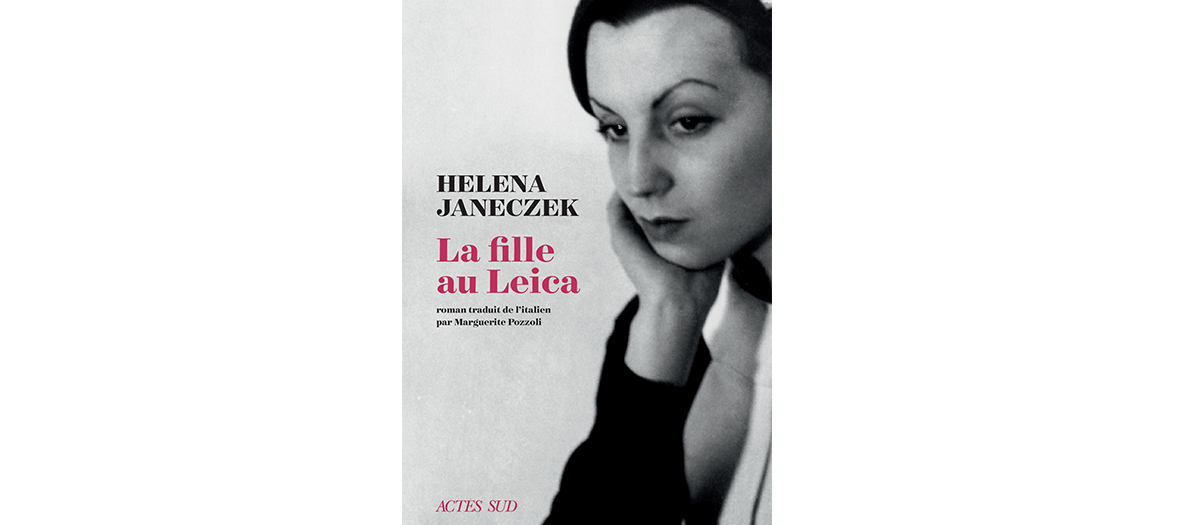 For whom? Your mother-in-law, a literature buff
The pitch: You would like to impress your mother-in-law with your literary culture? Offer her the Italian Goncourt of the year: winner of the Strega prize, this novel retraces the life of Gerda Tardo, companion of the great photographer Robert Capa, who remained in the shadows. A photographer in her own right, who tragically died during a reportage on the Spanish war at only 26-years-old, the young Polish woman living in Germany, had nonetheless a full life— from her arrest due to her anti-fascistic activities, to her escape to Paris, where she met André Friedmann, who became … Robert Capa. A fascinating biography.
Biography, Actes Sud, 384p, €22.80
Also discover the new bible of fashionistas