© BestJobers
There are lovely cities like that, easy to reach from Paris, which you don't necessarily think of and which nevertheless turn out to be the perfect base for a romantic weekend . Our latest discovery? Chartres , an astonishing medieval city whose cathedral is one of the best-kept jewels in Eure-et-Loir .
Accessible in just 1 hour from Montparnasse , Chartres station is located in the heart of the city ( pedestrian ), which allows an improvised getaway without the need to rent a car. We whisper to you the addresses and outings not to be missed for a romantic trip for two …
Book a sublime bed and breakfast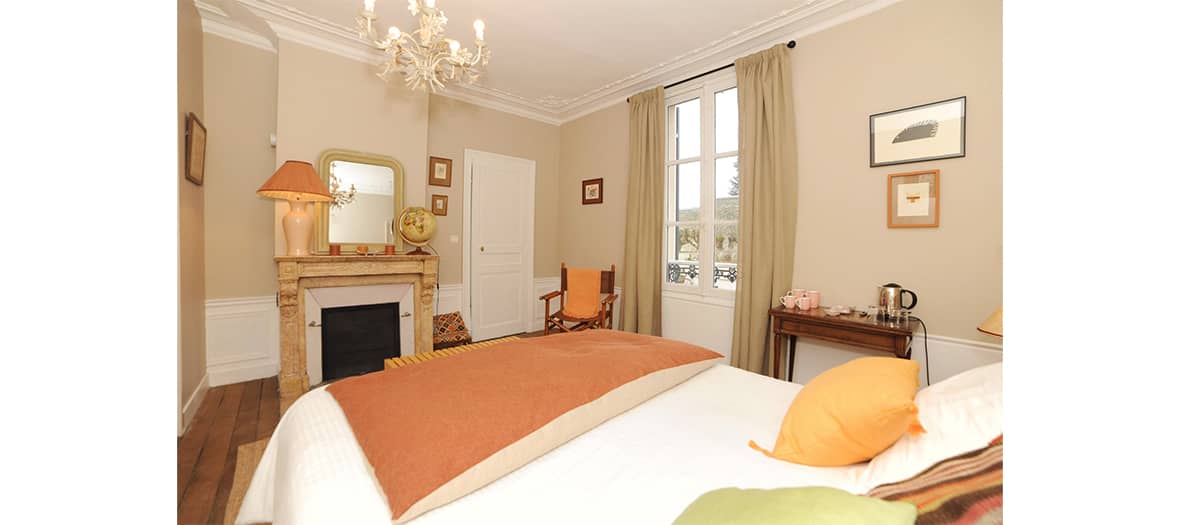 What we advise you first to make the most of Chartres is to book a few nights in a guest room to meet real Chartres owners who will be able to direct you to secret spots not to be missed and others. must-have specialties . Our favourites:
The cathedral garden

, whose two bedrooms, nicely decorated by Dominique and François, both open onto the garden dressed in green and white (

€120 per night with breakfast. 51 rue de Châteaudun, 28000 Chartres

)

Le Parc Stanislas

, 10 minutes from the cathedral with three bright rooms also facing the magnificent garden (

rooms between €95 and €115 depending on the season, 18 Quater rue Victor Gilbert, 28000 Chartres

)
Admire the cathedral from all angles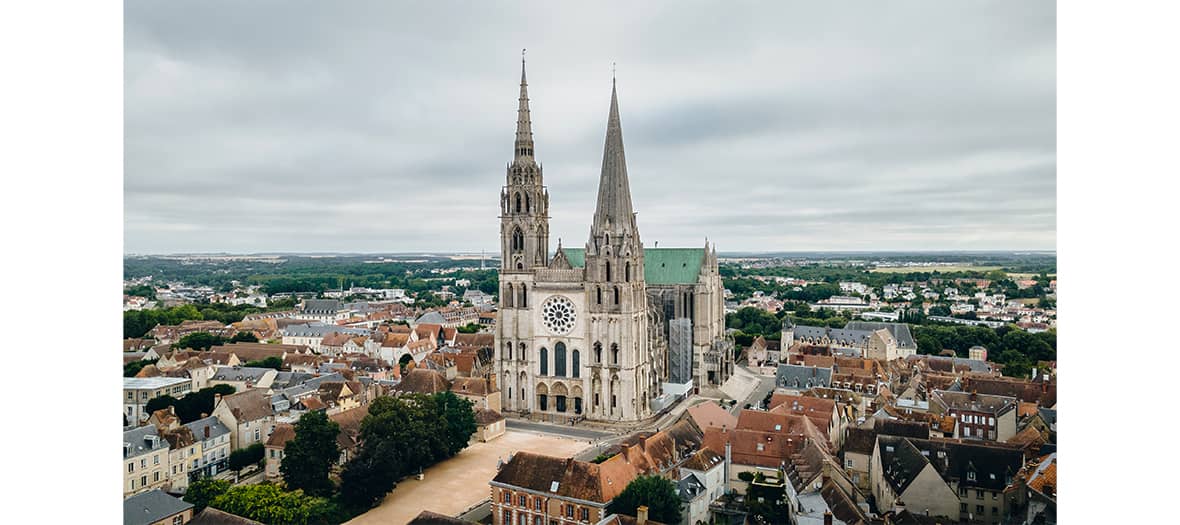 It is an architectural feat that dates from the 13th century, among the first 5 French sites to have been classified as a UNESCO World Heritage Site. Built on a hill in a Gothic style, the mythical cathedral of Chartres can be visited from the nave to the crypt , presenting precious stained glass windows and an extraordinary frame in silver metal. The must ? Book a guided tour of the towers to go back in time and gain height while enjoying a panoramic view of the city. Magic ! ( 16 Notre Dame Cloister, 28000 Chartres )

© French Wanderers
Visit the International Stained Glass Center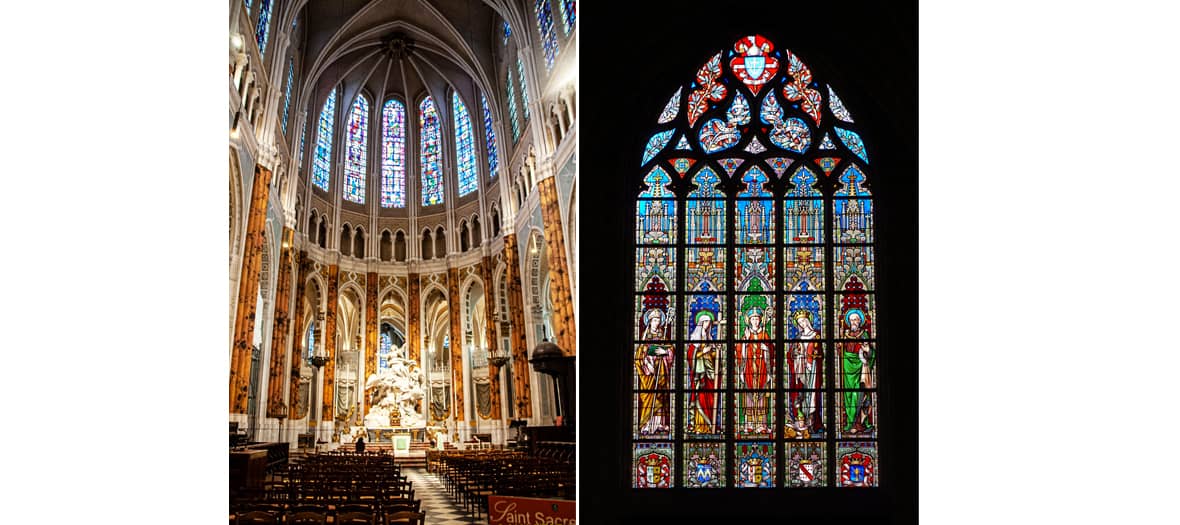 Fun fact: Chartres is the international capital of stained glass. Suddenly, impossible to ignore the visit of its International Center of stained glass , which exhibits all year round marvelous medieval and Renaissance stained glass windows , rich in colors and testifying to an incomparable know-how. There are also more contemporary stained glass windows in the form of temporary exhibitions, since it is an art still practiced in the region. Special mention for the museum's bookstore, where you leaf through fascinating works to bring back to decorate your coffee table. ( Full price €7. 5 rue du Cardinal Pie, 28000 Chartres )
Walk along the water's edge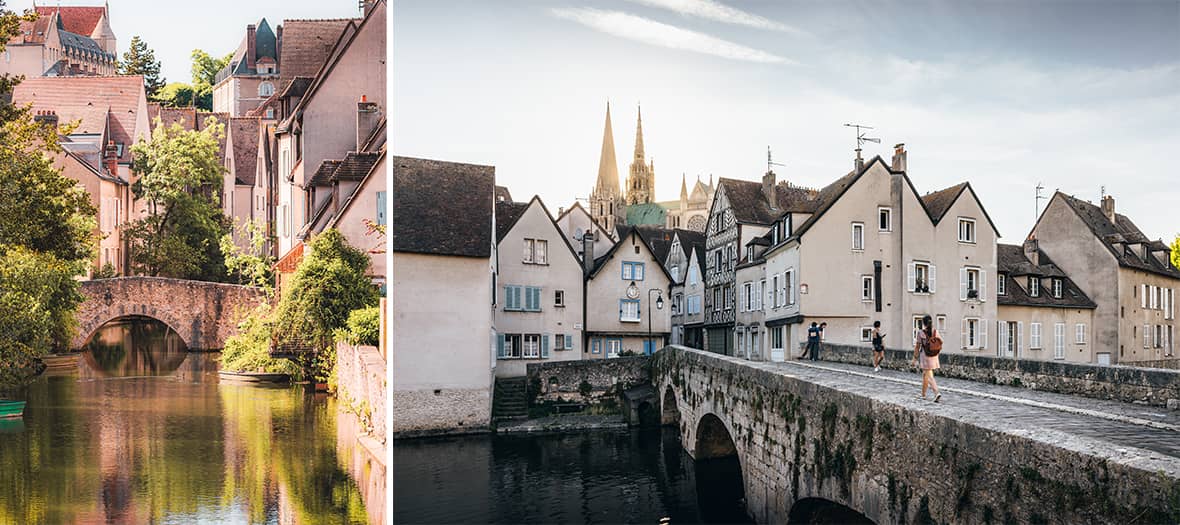 Hand in hand, we enjoy a walk along the Eure which passes through the city. It is also the most charming corner of Chartres , where walks along the bridges, washhouses and half-timbered houses turn out to be most romantic… and Instagrammable. It's hard to get more adorable than this little Venice , to be admired on foot or by bike. You can also rent one directly from the Chartres Tourist Office ( 8 rue de la Poissonnerie, 28000 Chartres )

© Lezbroz
© French Wanderers
Stroll in the market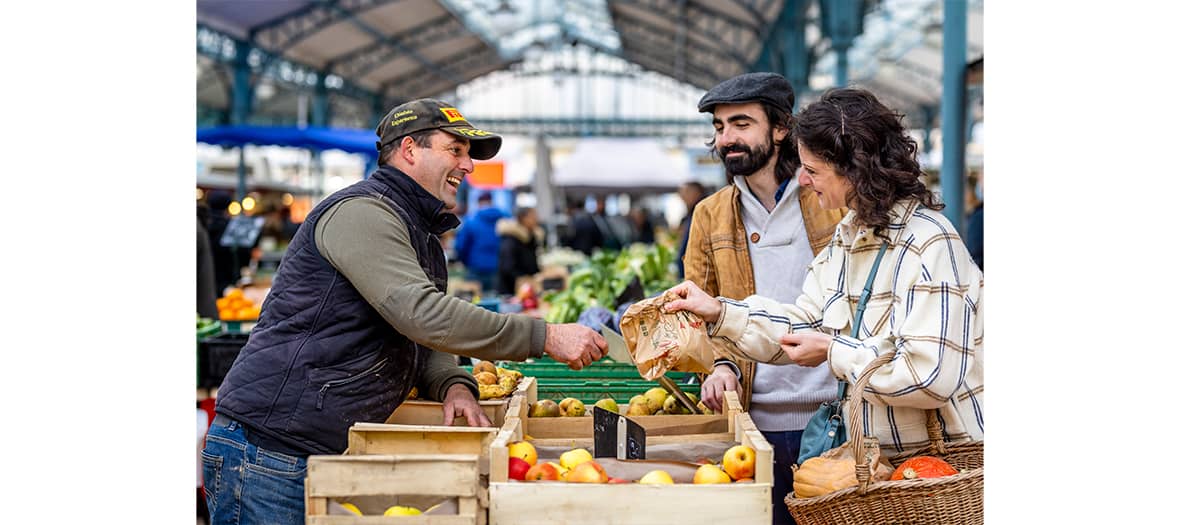 Every Saturday morning until 1 p.m., theChartres market takes place on Place Billard, just below the vegetable market hall. We chat for a long time with lots of producers, we taste local products and we catch a beautiful bouquet near the flower market . To bring back in your suitcase: a pâté de Chartres , the highly addictive local speciality, a kind of pie made mainly from game and foie gras. A massacre. ( Place Billard, 28000 Chartres )
© David Darrault
Take a well-being and gourmet break at the Grand Monarque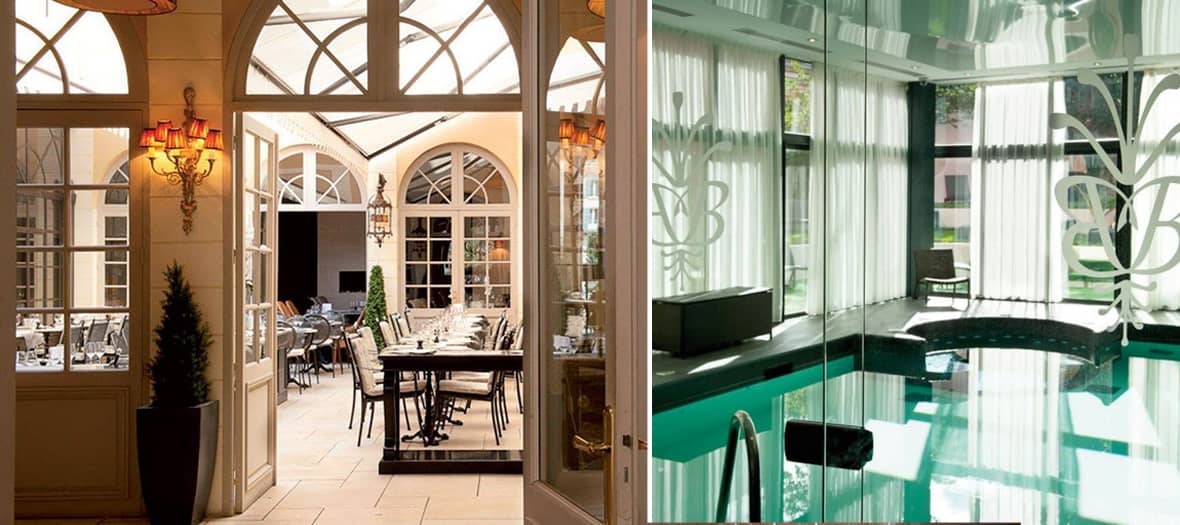 If there is one chic address to remember in Chartres , it is the 4-star Grand Monarque hotel . Firstly, because its Michelin-starred restaurant Le Georges is a must-go for gourmets, perfect for a romantic dinner on Saturday evening (the restaurant is closed on Sundays, Timeless menu €95). Then because its exceptional 850 m² spa is the most beautiful in the city to treat yourself to a moment of escape and serenity so welcome with swimming pool, sauna, hammam, sensory pool and treatment cabins (allow 50 € per person for guests outside the hotel, treatments from €50).
Also note: the possibility of visiting the cellars in the company of Nicolas Duclos , the house sommelier and guardian of some 2,000 references from the most beautiful vineyards. Notice to amateurs… ( 22 place des Épars, 28000 Chartres )
And also…
All information and programs to be found on tourisme28.com .