How can one resist the temptation when a bombshell shows up in your living room,even though you are very happily married? Such is the topic of Amoureux de ma femme, a light and fanciful fresco, directed by Daniel Auteuil, where he plays the part of the husbandi. Sandrine Kiberlain, Gérard Depardieu and Adriana Ugarte (Julieta) complete the five-star casting.
Funnily enough, this romantic comedy is an adaptation of the 2016 spectacle, L'envers du décor by Florian Zeller, in which Auteuil shared the stage with Valérie Bonneton.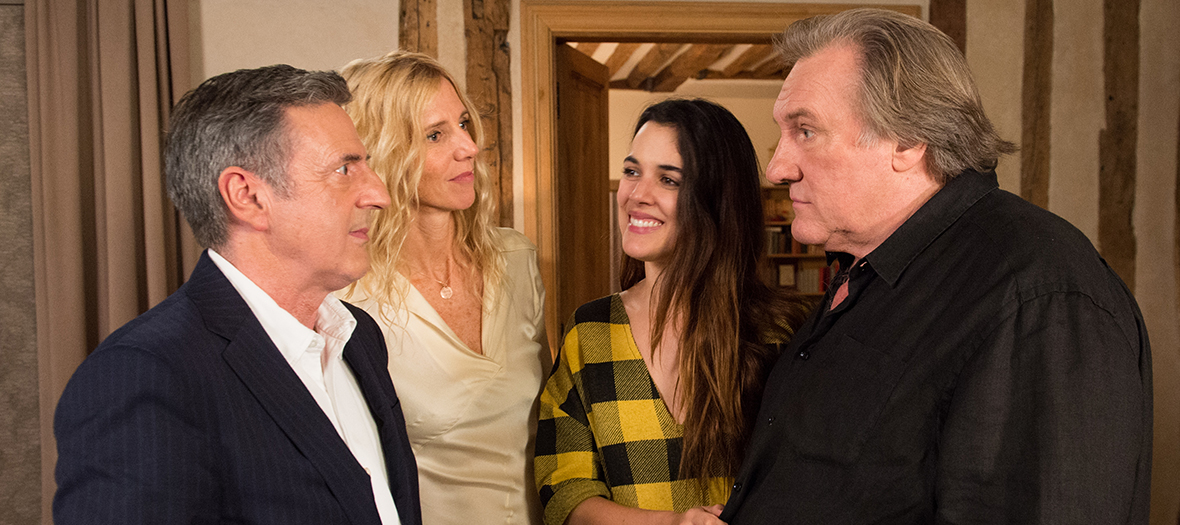 The pitch? Daniel is very in love with his wife. Only hitch, when his best friend -our national Gérard- shows up at his house for dinner with his new flame, everything becomes topsy-turvy.
Young, brunette, a nice tan, a Spanish accent espagnol and a super erotic red dress, the newcomer is almost too beautiful to be true. The "poor" husband cannot help himself to wonder what would life be if he were sharing it with this creature: introducing her to the family, holidays in Ibiza… What would happen if he were to drop everything and take off now, this evening, in a taxi for a weekend in Venice?
We like: the flegmatic craziness of Sandrine Kiberlain, who as spouse sees the problem come towards her from miles away. Despite (legitimate) bouts of jealousy, she allows him to live full blast his adultery dream, thinking this could be the best solution to keep him. A crafty gal...
At the end, a nice moment enhanced by the playful music of Thomas Dutronc who perfectly pinpoints thia cette alternance between myth and reality. So now, we are waiting for the reversed version of a woman who fantasizes?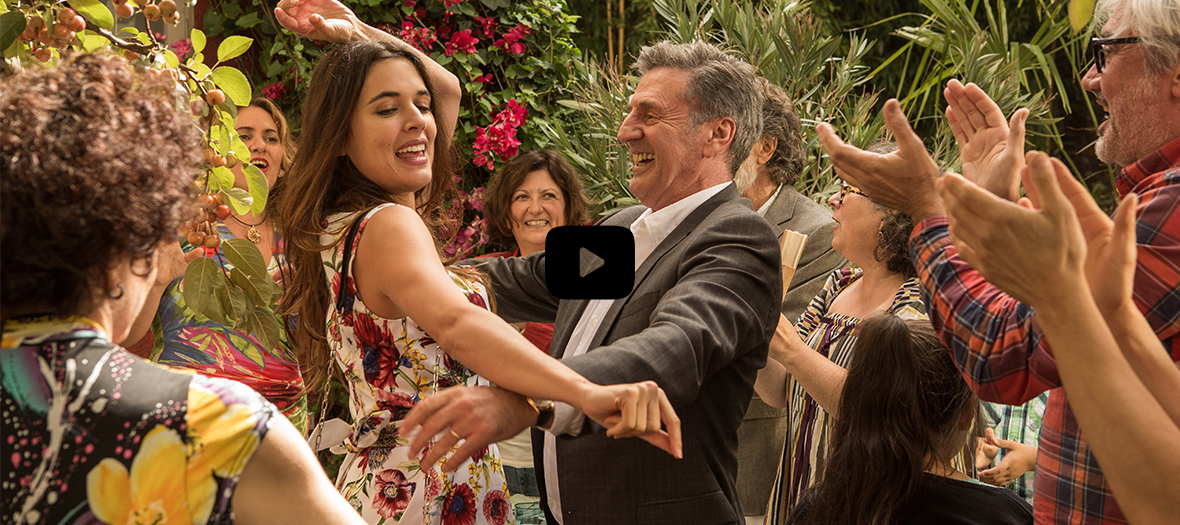 Amoureux de ma femme, to be released on the 25th of April.
Also discover Larguées, the new comedy with Camille Cottin and 3 good reasons to go see the latest Jaoui/Bacri.