The Jaoui-Bacri duo is back. In Place publique (co-written by both of them an directed by Agnès Jaoui, as always), they ponder on passing time and the loss of seduction, masked by a the nice official discourse on old age- in order not to disgust the others. With joy and good humour, be reassured.
Gathered in the country for a house-warming party with all the loser showbiz crowd (weather girl, youtuber who thinks he's 50 Cent, third rate serial actors) they play act the party game without really believing in it. Our three good reasons to reserve a seat.
Because it's nice to see them again
The two most complementary buddies in the cinema (and the theatre of course) had made us remiss since Au bout du conte in 2013. For Place publique, the two play the roles of two exs, a husband and wife totally overwhelmed by events when their daughter comes out with a heavy duty book against each one (the toupet of the first, the overly militant attitude of the other …).
Impossible to be bored with such incisive dialogues and an always delicious sense of observation. Special kudos for the two sequences where Bacri launches in song imitations of Yves Montand and Alain Bashung. We want more.
For the reflexion on old age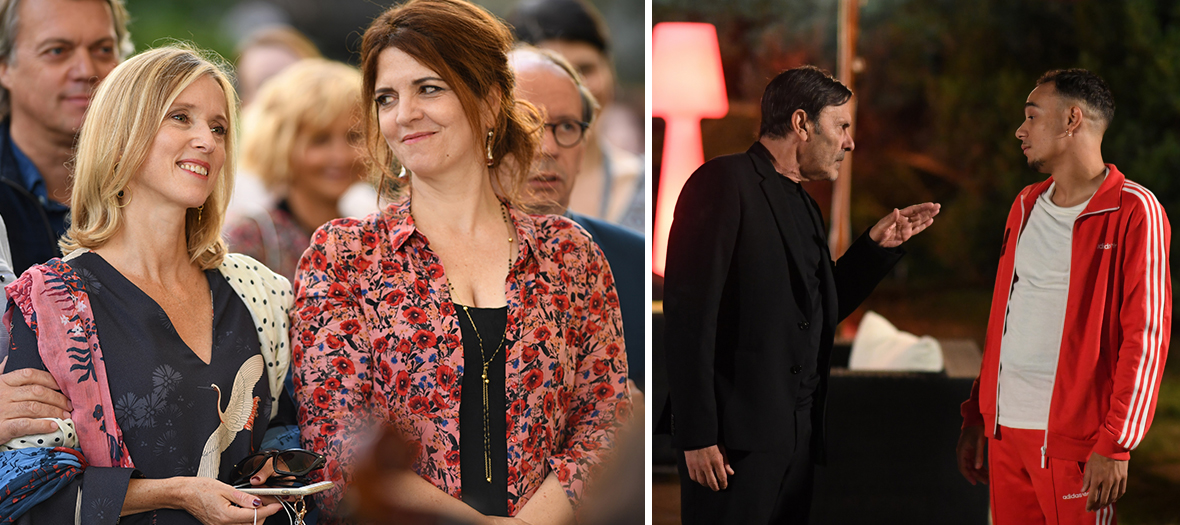 Castro (Bacri) is a has-been TV anchor person that nobody wants any more. Totally cynical, he hangs on to his youth between two snorts of cocaine and is more and more jealous (and odious) with his girlfriend, almost 20 years younger (Helena Noguerra, solar).
More optimistic, Hélène (Jaoui) is always attached to the Leftist ideals of her younger years and spends her evening asking everyone to sign a petition to save an Afghan refugee. When you think love is right here, it is swept by a young thing one did not expect. No luck. Without going into the politically correct, Agnès Jaoui dedramatizes old age and a feel-good movie without complexes.
For the array of second roles
It's the natural talent of the film director: putting together customized seconds roles, that one does not forget. Such is the case of the producer sister who never lets go her iPhone with a pompon, her ear glued to the speaker (Léa Drucker), the chauffeur a little on the dark side, who observes everything from his chair in the entrance (Kevin Azaïs, whom we already adored in Le sens de la fête), or the waitress, a little clumsy, totally hallucinated to meet so many VIPs concentrated in her little village, and who is constantly pushed around all evening long (hilarious Sarah Suco). Without forgetting the romantic Bulgarian husband with his strong accent, only understood by his wife and yet who launches into a long incomprehensible diatribe. A real nugget.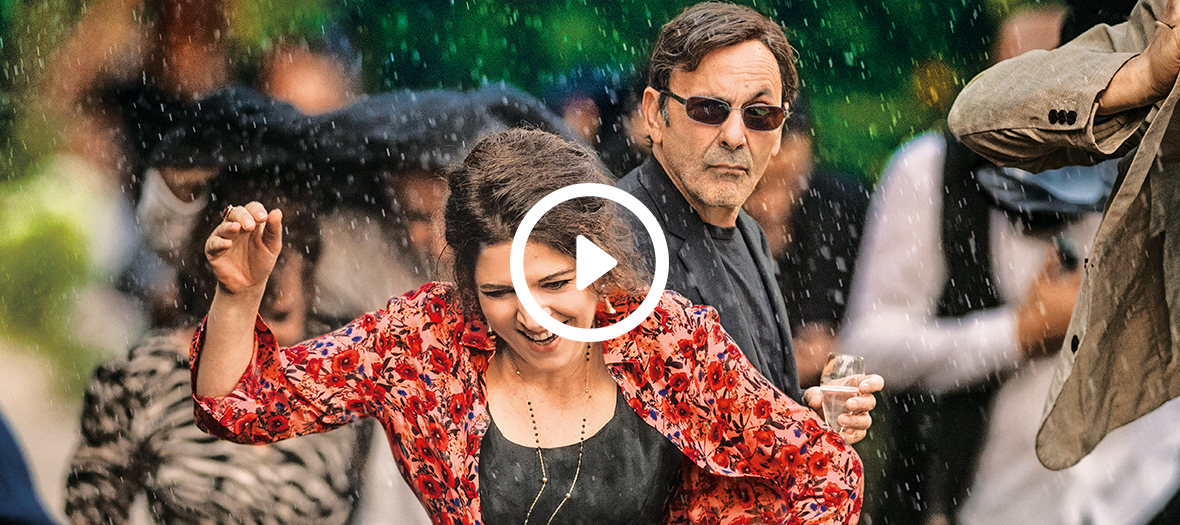 Also check out the new comedy with Camille Cottin.