For the new Fall season, Cécilia Rouaud, the film director of Je me suis fait tout petit (2012) has gone all out. By gathering in the same dysfunctional family Vanessa Paradis, Camille Cottin, Jean-Pierre Bacri and Chantal Lauby, she delivers THE trendy dramatic comedy everyone is going to be talking about.
A pitch as funny as it is endearing
In this beaten up family, Gabrielle (Vanessa Paradis), Mao (Pierre Deladonchamps) and Elsa (Camille Cottin) are brothers and sisters but have a hard time communicating. Their parents, Pierre (Jean-Pierre Bacri) and Claudine (Chantal Lauby), have been separated for quite some time but are gathered for the burial of the grandfather. They all have to face an urgent question: what to do with Granny who is seriously loosing her marbles? An occasion for these characters, as diverse as they are endearing, to create new links. While their eccentric personalities often lead to hilarious scenes, emotion is also a focal point during the entire film, notably during very poetic moments surrounding their grandmother whom they all adore.
An atomic casting
In her second long film feature, Cécilia Rouaud has pulled out all the stops. To incarnate the characters of a broken up family, the film director has set forth the ideal casting: Vanessa Paradis incarnates a slightly lost mother who poses as a living statue for tourists, Camille Cottin slips in the skin or the sister, nicknamed "the dragon" by the entire family because of her explosive character, and who is desperate not to be pregnant,  Pierre Deladonchamps plays the brother, creator of video games, completely alcoholic and depressed f, Chantal Lauby the shrink mother who is slightly off, while Jean-Pierre Bacri is the father, totally overwhelmed by the sequence of events. The collaboration between all the comedians works marvellously and constitutes a very credible family!
Verdict
Go, go, go! By tackling the theme of a broken up family that tears itself up yet remains very united during the complicated moments of life, Cécilia Rouaud successfully picks up the challenge of presenting a family film that is neither run-of-the mill, nor teary with top actors who continue to reinvent themselves. Special kudos for the wonderful Jean-Pierre Bacri, always cynical yet very moving in the role of an overwhelmed dad who happens to be very proud of his children.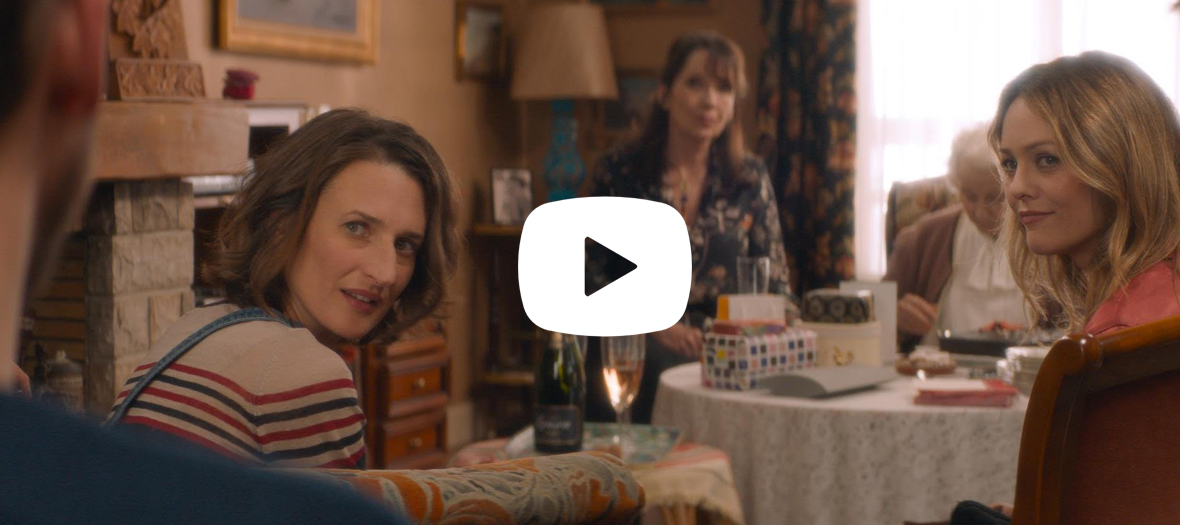 Also discover : Should one go watch the film of Alex Lutz ?