This film created the buzz last Spring on the Croisette and was awarded the Golden Palm in Cannes. And with reason. After, Like Father, Like Son (Special Prize of the Jury in Cannes), Hirokazu Kore-eda signs a dramatic comedy of outstanding poetry and tenderness: choosing your family is the best thing ever.
We are warning you, this moving and strong film will not leave you untouched. A real success when it was released in Japan, heralded by the press, this gem of the silver screen sets forth a moving tribe, in margin of society—living off theft and small larceny in the Northern districts of Tokyo, of the film.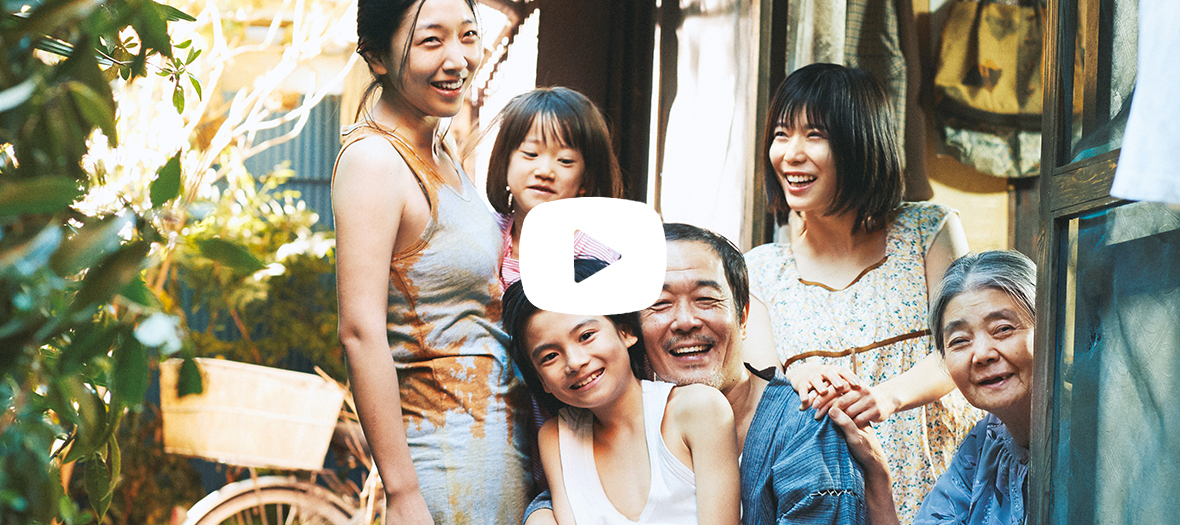 With "Shoplifters", we jump into a real Zola fresco revisited Japanese style, where there is question of filiation, adoption, topsy-turvy affairs, but also real love, the favourite themes of the film director.
Once upon a time...
In the Shibata clan, we would like to present, the youngest. This 5-year-old little girl has found refuge amidst a recomposed family that lives piled up in a tiny apartment. Mistreated by her real parents, little Cosette is taken in by the father, Osamu. Not thrilled at first to host the child for the night, the wife of Osamu accepts to take care of her, before really loving her as her own daughter ….
Until the day when… Everything goes wrong. " It's not a kidnapping, since we ask for no ransom." It will be up to the spectator to judge. Hirokazu Kore-eda always pushes the moral question further and in this case the law of heart within a family of beautiful tramps. Quite simply amazing!
Also discover : The Brilliant Friend, the series.