Hot news: masterpiece on the horizon! The highly awaited adaptation of Elena Ferrante's best-sellers has finally landed on the screens. You vibrated with emotion watching Lenu Greco and Lila Cerullo? Under no pretext should you miss this incredible chronicle in eight episodes of wild intensity. Here is everything you want to know about this nugget.
From paper to screen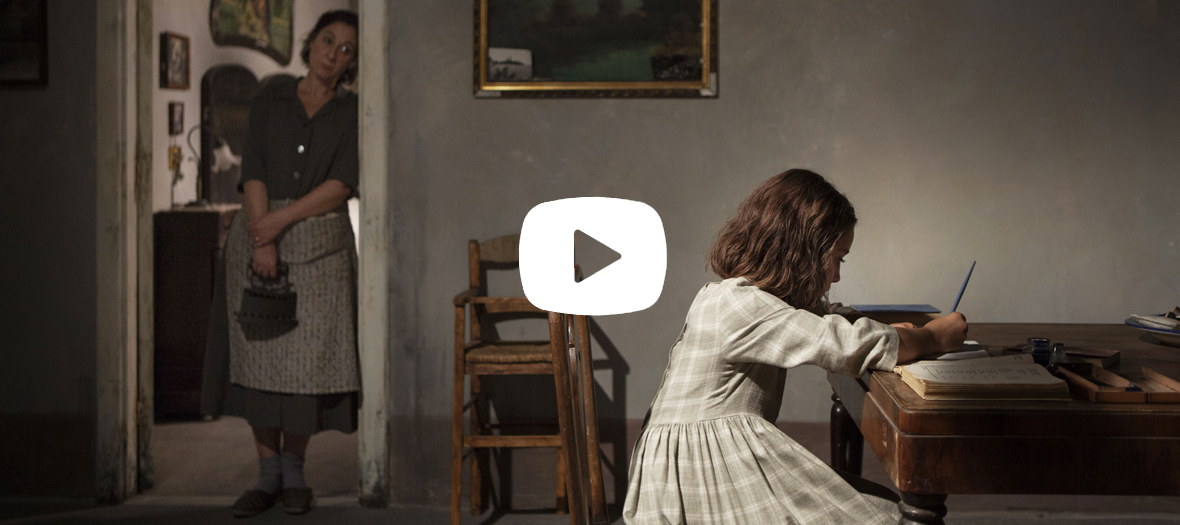 You escaped the Ferrante mania? No panic, here is the story. Four tomes translated into 42 languages and 10 million copies sold: My Brilliant Friend, is THE planetary editorial with an added touch of mystery that feeds all the fantasies. And with cause : the author writes under a pseudonym and runs away as fast as she can from the cameras of journalists and red carpets. She is the one who suggested to the production houses (Rai and HBO) the name of film director Saverio Costanzo, while supervising the scenario script by email.
Purists will be in heaven : filmed in the Neapolitan dialect, this four-season series (each season is focused on a tome of the saga) is faithful to a feminist story that really touched us.
An intimate and intense adaptation
With its sepia grain and retro style, the series transports us directly to the poor district of Naples during the 1950s: on the school benches, two little girls will seal their destiny forever. As wild and rebellious as she is brilliant, Lila Cerullo, a shoemaker's daughter, fascinates the sweet and introverted Lenu Greco. Magic of the image, their ambiguous and wildly romanesque friendship, so well described by the penmanship of Ferrante, comes alive under our eyes. Totally masterful, the scenography, tinted with melancholia, occults nothing of the family and social violence pervading the district, nor the historical contest (post-fascist Italy, the Camorra...) In short, you will be swept away by the incredible adaptation and visual beauty.
A casting touched by grace
Ready to discover your paper or real life heroines ? The film director was looking for comedians with "sad eyes" and "something a little awry". Mission accomplished. Chosen amongst a casing of 9,000 faces, four young terrific actresses: Elisa Del Genio, Ludovica Nasti, Margherita Mazzuco and Gaia Girace (playing both the little girls and teenagers) incarnate with a divine grace and troubling charm our darling Lila and Lenu. Bellissima !
Aired the 13th of December at 9pm on Canal+
Discover also plan coeur, the new serie on Netflix