Colette is dead, long live colette. Closed since now 2 years at the summit of its glory after 20 ans years of unequaled success, the mythical Parisian concept store left behind many orphas.
The good news: colette is making a temporary comeback during fashion week with a documentary dedicated to the story of this temple of fashion and a gift shop open inside the boutique of Kitsuné.

The exclusive session of the colette mon amour documentary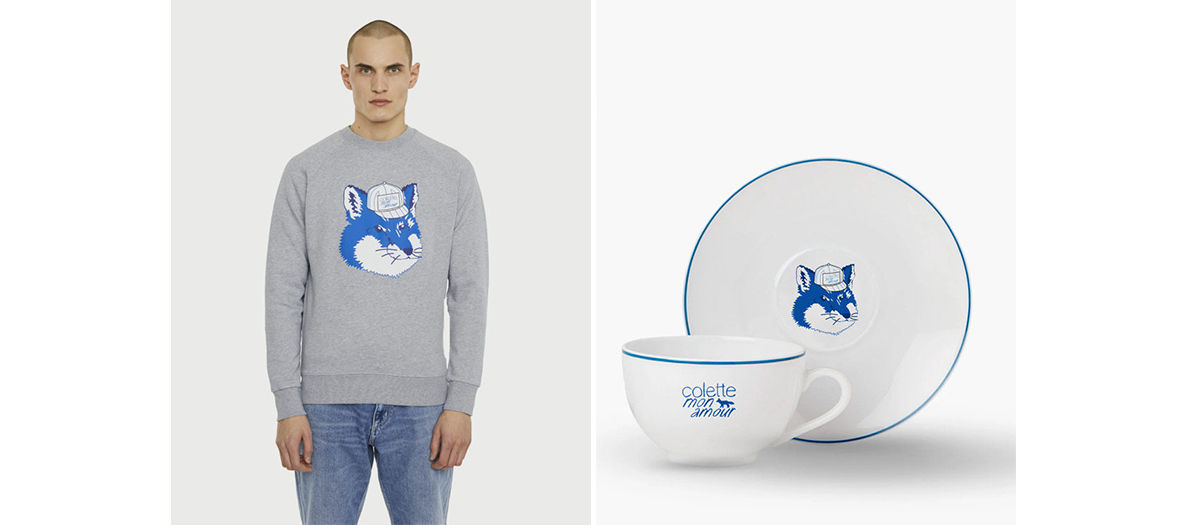 Now is the moment to book your seats! The MK2 Bastille will be featuring the most couture fashion cinema-club of the moment each evening at 6pm until the 1st of March.
Top billing: the colette mon amour documentary presented around autour conferences with ultra VIP guests, starting with Sarah Andelman, co-founder and artistic director, Guillaume Salmon, their famous PR, without forgetting Pedro Winter, director of the Ed Banger label or Lucien Pagès, communication guru of the fashion sphere and Amy Verner, journalist at Vogue.
A real dive into this haven of fashion and Parisian chic, film director Hugues Lawson-Body decrypts this figurehead of the avant-garde which propelled the world of luxury into pop culture. Behind the camera, a family story, the one of designer Colette Rousseaux and her team, but also testimonies by Pharrell Williams, Virgil Abloh or Kanye West…
A colette "Souvenir Shop" at Kitsuné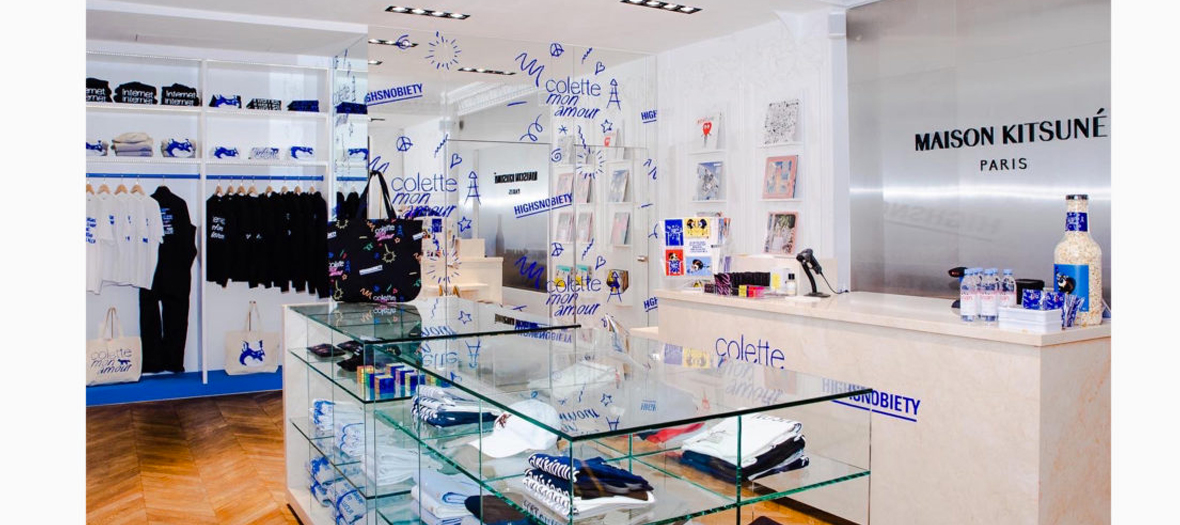 Souvenirs, souvenirs. Heads up for ultimate collectors and nostalgics of the 213 Rue Saint-Honoré. It's now or never the time to make a beeline for a unique collab in limited series showcasing 'colette mon amour' that is going to be hard to nab—at Kitsuné Tuileries a skip and a hop from the old colette—what a surprise.
In the window-displays: t-shirts and sweatshirts with colette's blue pantone fox as well as clever items such as the coffee set signed Maison Fragile.
colette mon amour, sessions every evening until the 1st of March at 8pm MK2 Bastille.
Souvenir Shop colette mon amour from the 24th of February to the 4th of March at Maison Kitsuné Tuileries : 2 Rue du 29 juillet, 75001 Paris. 


Discover also the faboulus fab. of agnes b. and the Louboutin exposition.