It's THE publishing phenomenon that has mesmerized a million readers around the world. So if we tell you: two childhood friends, Naples, the 60's… You get the picture? The cult saga, translated into 40 languages, My Brilliant Friend —whose ultimate opus The Story of the Lost Child was published in January – is on the top of the best seller list. Behind this success, no name nor face, but a pseudonym: Elena Ferrante. Man ? Woman ? Both ? Who is hiding behind the Banksy of bookshops? In order to help solve the mystery, Arte is featuring a captivating documentary on the subject. Not to be missed if you loved the adventures of Lila Cerullo and Lenu Greco.
Heads up to all the curious and fans looking for scoops!
Don't expect to discover the face of the novelist. In Ferrante Fever released in Italy, no incredible revelations nor stolen photos. To understand the phenomenon, film director Giacomo Durzi chose to dive in the work of Ferrante. You could not put down the Neapolitan tetralogy? Discover other masterpieces thanks to long extracts narrated in voice-over. The first opus, released in 2012 Troubling Love, The Lost Daughter «my strongest and most painful novel» (that will supply the material for her future best-seller) or La Frantumaglia (The Act of Falling Apart), in which she « promises to herself and those close to her never to appear in public ».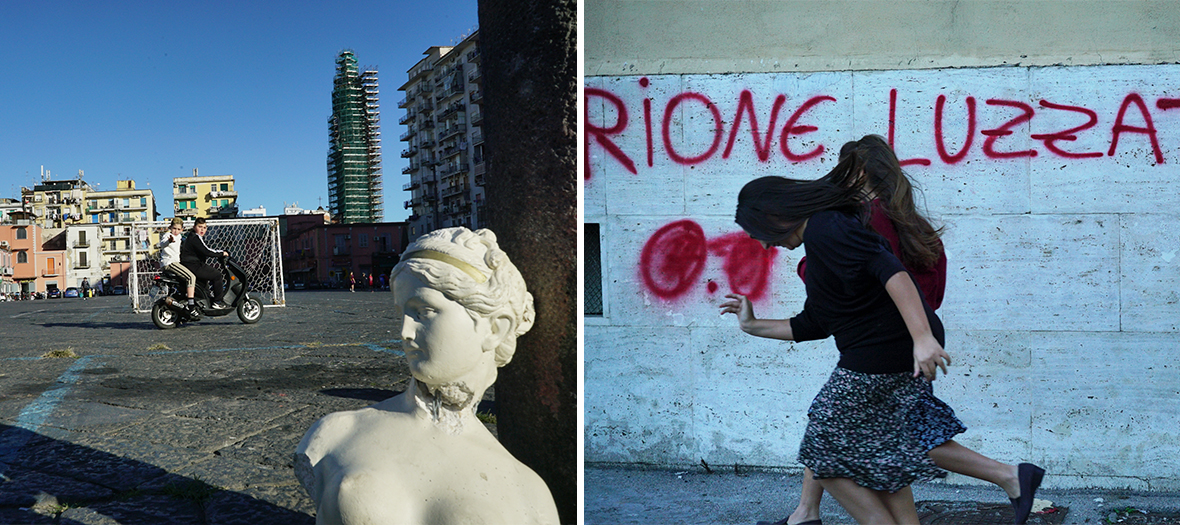 Ferrante, the passion of celebrities
Ferrante also is very popular amongst celebs. From Michelle Obama to Nicole Kidman, stars are mesmerized. The film opens with the voice of Hillary Clinton who declares during an interview : "I began reading the novels of Elena Ferrante and it was quite simply a hypnotic experience. I could not stop." Before retracing the genesis of the buzz, launched from the United States and a very positive review in the New Yorker.
Illustrated with animations and old snapshots of Naples (something has to fill in for the lack of promotional photos), this terrific documentary also involves top writers in the literary world. American Elisabeth Strout, Pulitzer Prize winner, mentions a writing style that is « so strong, so vivacious, that it arrives straight at you and carries you away ». Further, Jonathan Franzen (Purity) is moved to tears when reading The Brilliant Friend. Ferrante or the discrete art of being loved by an audience and hailed by her peers…
La Prodigieuse Elena Ferrante, aired on the 7th of March at 22:25pm on Arte and as a replay on www.arte.tv